Unless you live directly on a subway line or bus route, it can be tough to get around without a vehicle. And even if you're within close proximity to public transit, many of your destinations may be far off the routes.
Further, if you live in suburban and rural parts of Kitchener, living without a car is nearly impossible.
But cars are so expensive these days. Even used cars cost a few thousand dollars, which many consumers don't have readily available in their bank accounts. So, what's a prospective car buyer supposed to do if they don't have enough money to pay for a vehicle in full upfront?
That's where car loans come into play. With these types of loans, you can finance a car purchase and get the wheels you need to get to and from work every day.
Read on to find out all about car loans and how to get approved for one.
Interested in financing a private auto sale? This article is for you.
What Types of Vehicles Can You Get With a Car Loan Kitchener?
No matter what type of car you are considering buying, there's usually a car loan that can be secured to finance it. There really is no restriction on the exact type of vehicle that a car loan will cover.
Here are just some of the types of vehicles that a car loan in Kitchener will cover.
Sedans

Hatchbacks

Stationwagons

Compact cars

Mid-size vehicles

Full-size vehicles

SUVs

Trucks

Pick-up trucks

Vans

Sports cars

Luxury cars
Auto Financing 101, click here.
What Are Some Reasons Why Consumers Need Car Loans in Kitchener?
There are a number of situations in which consumers need the help of a car loan to fund a new car purchase:
Car prices are too expensive for consumers to pay for in an all-cash transaction

To upgrade a vehicle to a newer model

To get a larger vehicle to accommodate an expanding family

To get a more reliable car to drive to and from work every day

To replace a vehicle severely damaged in an accident
Bad Credit Car Loans Kitchener
No matter what type of loan you're after, lenders who provide such loans will want to work with a borrower who will be able to repay the loan amount in full by the specified maturity date. They don't want to risk providing a huge lump sum of money to a borrower who will not make regular payments.
As such, lenders do their due diligence before approving loans and assess borrowers to make sure they're financially responsible. And one of the ways to check into the financial health of a borrower is to look at their credit score.
A high credit score means the borrower has been responsible with their bill payments in the past and has been making them in a timely fashion every month. But a low credit score means the borrower likely missed a few bill payments in the past or has even completely defaulted on a loan. In this case, the borrower will be a lot less likely to be eligible for a car loan.
Do you have bad credit? If so, how will you be able to get approved for a car loan to help you fund a car purchase?
While you will have a better chance of getting turned down for a traditional car loan, you may have better odds of securing a bad credit car loan from an alternative lender.
Do you know how much car you can realistically afford? Find out here.
In Kitchener, the minimum credit score needed to get approved for a conventional car loan is around 650. If your score is less than that, you may want to look at dealing with an alternative bad credit lender. These lenders don't focus so much on credit scores and instead look at a borrower's income, deposit amount, collateral, and most recent payment activity.
Keep in mind that you will probably have to come up with a hefty down payment amount and will likely be charged more interest in exchange for getting a car loan despite your bad credit score.
Alternatively, you could take some time to improve your credit score, which you can do by:
Paying all your bills on time

Keeping your credit card spending to less than 20% of your credit limit

Avoiding new loan applications

Making far more than the minimum payment amounts on your credit card
By boosting your credit score, you'll not only stand a better chance of getting approved for a car loan in Kitchener with a traditional lender, but you'll also be able to secure a lower interest rate, which can save you quite a bit of money.
For more information about what affects your credit score, check out this infographic.
Use Your Car to Borrow Money With a Vehicle Title Loan
If you're not necessarily looking for a car loan but are in need of a personal loan to cover a big expense, you might be able to use your car to collateralize a loan.
If you outright own your vehicle (which means you no longer owe any more money on a car loan), you may be able to use your vehicle in the form of a vehicle title loan to get access to the funds you require.
With a vehicle title loan, you allow the lender to put a lien on the title of your car and surrender the hard copy of your ownership in exchange for the loan amount you need. Once the money is paid back in full, the lien is removed and you get your ownership back.
These loan types can be highly convenient, especially if you lack the credit score needed to get a conventional personal loan. Just make sure that you are able to make the monthly payments, or else you risk losing your vehicle if you default.
Recreational Vehicle Loans
Traditional cars, trucks, and SUVs that you see on the road aren't the only types of vehicles that can be financed. There are also recreational vehicle loans available for those who wish to purchase any one of the following types of vehicles:
RVs

Motorhomes

Trailers

Motorcycles

Dirt bikes

Sea-doos

Ski-doos

Boats
Can you get a vehicle title loan without a clear title? Find out here.
What About Old Car Trade-ins?
To help fund your deposit on a car loan, you can use your old car as a trade in. The value of the car will then be used to be put toward the car purchase.
For instance, if your old car is worth $1,000, that amount will be used as the deposit and will knock $1,000 off the final price tag. The lender will assess the value of your car before establishing how much more you would owe on your car loan.
If you have an old car but are still paying a loan on it, the dealer/lender would pay off the remainder of the loan (if they agree), which would then remove the lien on the car.
Ownership of the car is then transferred to the dealer. Whatever value remains would then go toward your new car. That said, this only works if your car is worth more than what you still owe.
If your loan amount outstanding is more than what your car is worth, the situation would be a little different.
Let's say you still owe $3,000 on a car that's only worth $2,000. That difference of $1,000 would have to be rolled into the new car loan. So, if the new car costs $25,000, you would need to take out a loan of $26,000.
Trying to decide between a new car and a used one? This infographic is for you.
In Need of a Car Loan Kitchener?
Let's face it: cars are very expensive and can be really tough to pay for all in cash. Luckily, there are car loans in Kitchener available to help make this large purchase possible.
If you're in need of a car loan, get in touch with Loans Canada. We'll guide you to the appropriate lender who can help you fund your new car purchase! Call us today!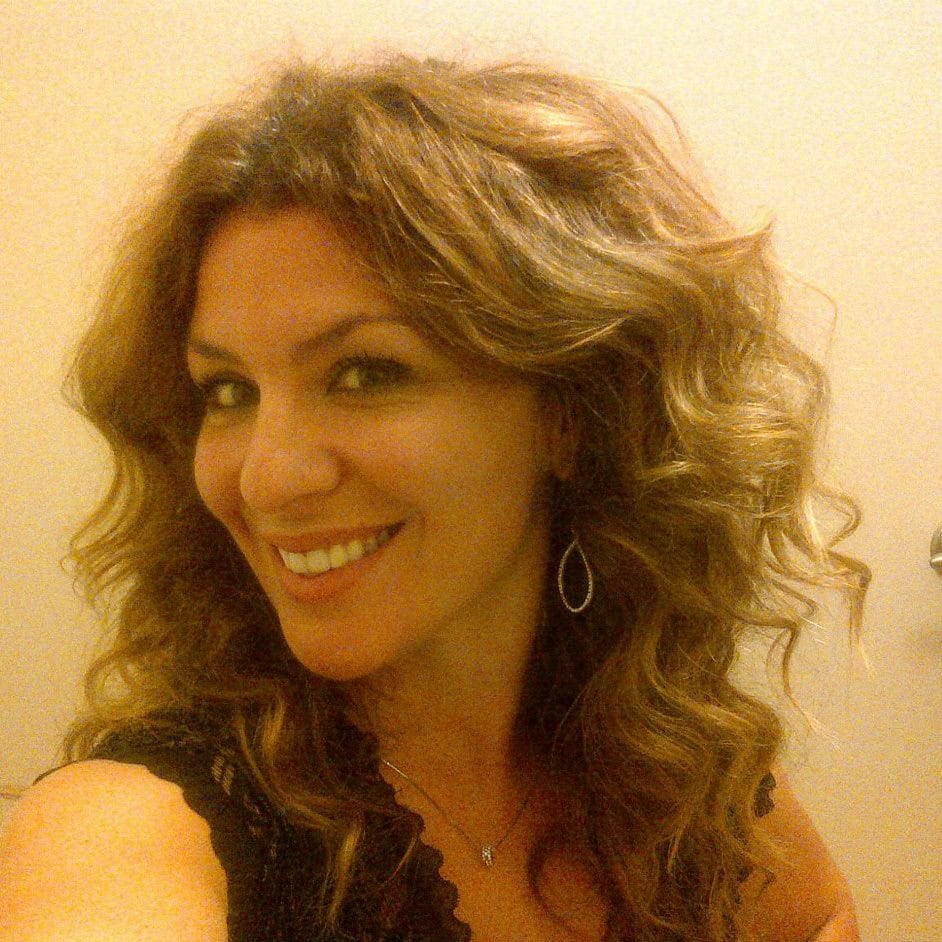 Posted by
Lisa Rennie
Lisa has been working as a freelance writer for more than a decade, creating unique content that helps to educate Canadian consumers. She specializes in personal finance, mortgages, and real estate. For years, she held her real estate license in Toronto, Ontario before giving it up to pursue writing within this realm and related niches. She enjoys sharing her knowledge and experience in real estate and personal finance with others. In her spare time, Lisa enjoys trying funky new recipes, spendin...