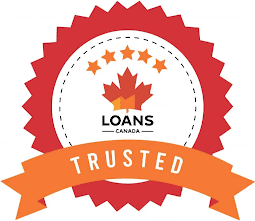 Join
millions

of Canadians who have already trusted Loans Canada Find A Lender
Provider Details
Who is Loan Away?
Based solely online, Loan Away offers installment-style loans of up to $5,000 for qualified borrowers in Alberta, British Columbia, and Ontario, which can be used for any purpose. With an 80% – 90% approval rate for their applications, even borrowers with bad credit or who have recently been discharged from bankruptcy can be eligible if they provide the appropriate information. While typical payment terms range from 6 – 36 months, borrowers are able to pay off their loans at any time.
How Do Borrowers Qualify With Loan Away?
As stated on their website, one of the main advantages of applying with Loan Away is that they have very minimal approval requirements for their loan products. In fact, the only documents that you may need to fax, photocopy, or otherwise send them are:
2x pieces of government identification (you must be at least 18-19+)
Recent bank statements or other proof of your income
You must also be a permanent Canadian resident living in one of the following provinces:
Alberta
British Columbia
Ontario
Essentially, anyone who can afford their loan payments, interest, and fees is eligible for approval with Loan Away. Borrowers who have bad credit, low incomes, or have recently been discharged from bankruptcy or completed a consumer proposal are still eligible for approval.
How To Apply For A Loan With Loan Away?
Complete The Loan Application Online – Loan applications take as little as 6 minutes to complete. Once submitted, you'll receive a response by email.
Review Contarct – If approved, you can go over the loan contract which you'll have to sign and send back.
Get Funded – Once Loan Away gets your signed contract, they'll send you your funds via direct deposit.
Where Can Potential Loan Away Clients Apply?
Like most alternative lenders in Canada, the majority of Loan Away's applicants submit their information via their online portal, which only takes a few minutes. If you're thinking of applying, be sure to use their loan calculator beforehand so you can factor the estimated final costs into your monthly budget.
What Features Do Their Installment Loans Offer?
Quite possibly the best thing about being a Loan Away client is that you can access small, fast installment loans with very limited restrictions. Typically, the money is deposited as a lump sum directly into your bank account soon after your application has been approved.
As mentioned, you can then use the money you receive for a variety of costs, such as travel, debt consolidation, and other personal expenses.
Here are a few other positive features attached to a Loan Away installment loan:
Flexible repayment plans (6 – 36 months)

Applications are accepted 7 days a week

No penalties are charged for prepayments
Loan Away Overview
| | |
| --- | --- |
| Loan Amount | $1000 to $5,000 |
| Term | 6 to 36 months |
| APR | 19.9% and 45.9% |
| Funding Time | Get funded in as little as 24 hours |
| Funding Method | Direct deposit |
What Might It Cost to Apply With Loan Away?
Perhaps the biggest drawback to an installment loan through Loan Away is that their interest rates are pretty high, which is typical of most bad credit products. While subprime lenders charge these rates in exchange for easy access to quick cash, it's essential to be aware of what you could be paying for your loan over time.
Additionally, the Loan Away website doesn't specify what they charge in terms of the extra fees that may be involved, such as loan origination, payment processing, and other administrative purposes. All these costs can greatly affect the overall price of your loan and may be unaffordable if you're already experiencing issues with debt or you don't manage to maintain a solid source of income.
Here's how much a Loan away loan would cost if you borrowed $1,000 over 12 months.
| | | |
| --- | --- | --- |
| | 19.9% APR | 45.9%APR |
| Monthly Payment | $92.59 | $105.47 |
| Total Interest Paid | $111.04 | $265.68 |
| Total Loan Cost | $1,111.04 | $1,265.68 |
What Are the Pros and Cons of Applying With Loan Away?
It's important to always weigh the positive and negative aspects of applying for a loan from any lender, including Loan Away. This way, you can avoid any potential financial issues cause by taking on a loan you cannot afford or by working with a lender that isn't the right fit for your needs.
Pros Of Applying With Loan Away
Fast Approval And Funding – Getting approved for a small to a medium-sized loan is fast and easy.
Loan Can Be Used For Anything – You can use your funds to pay off a multitude of expenses
Accepts A Variety Of Borrowers – Clients with bad credit and low financial health can be approved.
Cons Of Applying With Loan Away
Costly – High-interest rates may apply, especially if you don't have strong finances
Capped Loan Amount – Loan Away only offer loans amounts between $1,000 to $5,000.
Loan Away FAQs
How do customers make payments?
Actually, like many alternative lenders, Loan Away will automatically debit each payment straight from your bank account on its due date, unless you inform them that you'll be paying off the loan ahead of schedule through larger or more frequent installments.
How long does it take to receive an installment loan?
Fortunately, Loan Away's application process is straightforward and only takes about 10 minutes to complete. During their office hours, you may even receive an approval within an hour of submitting your forms. If all goes well, your loan could be deposited into your bank account within the same day. However, if you apply outside of their designated business hours, it's possible that your loan could take a few extra days to be processed and deposited.