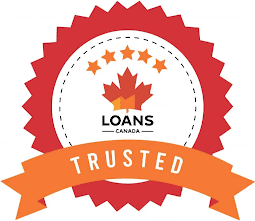 Join
millions

of Canadians who have already trusted Loans Canada Find A Lender
Provider Details
Who is Fairstone Financial?
Fairstone is Canada's leading non-bank lender of personal loans, helping customers get the money they need at affordable payments that meet their needs and budget. You can borrow up to $35,000 from Fairstone to consolidate debt into one simple monthly payment, cover unexpected expenses or something else altogether. With 235+ locations coast to coast, and 1,000+ knowledgeable Lending Specialists ready to help, you can trust Fairstone with your borrowing needs. Fairstone also partners with Canadian businesses and automobile dealerships to offer quality consumer financing.
Why Choose Fairstone?
Your Fairstone Lending Specialist will work one-on-one with you to find you a repayment plan you can afford

Receive your money as soon as today

Homeowners can choose a secured loan (backed by the value of their house) to borrow more money and access lower payments compared to an unsecured loan

Not a homeowner? No problem –unsecured loans are still a great option and come with affordable payments that fit your budget

Unsecured loans from Fairstone have no pre-payment penalties

Benefit from a fixed interested rate for the duration of your loan

Get your loan online from the comfort of your own home in select locations

Free, online loan quote that won't impact your credit score
Get a Loan Quote in Minutes
Visit Fairstone.ca to find out how much money you could qualify for, and what your payments might be. No obligation, no impact to your credit score.
Fairstone FAQs
How is Fairstone different from other lenders?
Fairstone offers personal loans for Canadians with fair to good credit. They offer quick loan solutions, allowing customers to get the money they need, while also offering one-on-one personalized service.
How do I apply for a Fairstone loan?
Apply for a loan with Fairstone in three steps:
Visit Fairstone.ca, enter a few simple details and receive your personalized loan quote in minutes
A Fairstone Lending Specialist will be in touch by phone to discuss your loan offer
Visit your local Fairstone branch to finalize the application, and you could have your money as soon as today
What's the difference between a secured and unsecured loan?
An unsecured loan is backed by a contract and is suitable for a wide range of customers since homeownership isn't required. On the other hand, a secured loan is backed by the value of a house. Because of this, there's greater confidence that the loan will be paid back on time. Therefore, a secured loan offers lower interest rates and lower payments compared to an unsecured loan.
Unsecured loan

Loan amount: Up to $25,000
Interest rate: 26.99%-39.99%

31.99% APR for residents of British Columbia

Term: 6-60 months
Prepayment penalties: No
No homeownership required

Secured loan

Loan amount: Up to $50,000
Interest rate: 19.99%-24.49%
Term: 60-120 months
Prepayment penalties: Yes
Homeownership required
What documents do I need to provide for a personal loan?
If you're applying for a personal loan, you'll need to provide information to verify yourself and your income. This includes:
A government-issued ID (ex: driver's license, Canadian passport)
Proof of income (ex: latest pay stubs, latest T4, CPP statement)
Rent verification (ex: lease agreement)
How much money can I borrow with Fairstone?
Fairstone provides unsecured loans up to $25,000 and secured loans up to $35,000. However, how much you qualify for depends on a number of different factors including your income, credit history, and homeownership status. You can find out how much you qualify for by submitting a loan quote.