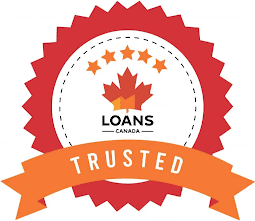 Join
millions

of Canadians who have already trusted Loans Canada Find A Lender
Provider Details
Who is Mogo Finance?
With over 1.8 million members Canada-wide, Mogo is one of Canada's leading digital finance companies, empowering its members with simple digital solutions to help them build wealth and achieve financial freedom.
Consumers can take advantage of Mogo's comprehensive list of products and services, including but not limited to:
MogoMini – Line of credit of $200 – $3,500
MogoMortgage – Mortgage product
MogoTrade – Commission free, zero FX, Stock Trading
Moka – Automated Investing
Depending on which product or service you're looking to apply for, qualifying may require several different steps. Take a look at their website to learn what it takes to become a Mogo member.
How To Qualify For A Mogo Product?
Mogo operates in most of the Canadian provinces and territories. So, if you're looking to qualify for one of their products or services, you'll first have to be a resident of one of these areas:
Provinces
Ontario
British Columbia
Alberta
Manitoba
Prince Edward Island
Nova Scotia
Newfoundland & Labrador
New Brunswick
Territories
Northwest Territories
Nunavut
Yukon
At the moment, the only provinces where Mogo does not offer their Line of Credit are Quebec and Saskatchewan. To be eligible for a Line of Credit or other products, you must also be past the age of majority in your province/territory (18-19+).
There are times that Mogo may request additional documents in order to proceed with the review. Please note that they may still ask for other supporting documents after completing this request. For more details, click here.
Mogo may also perform a credit check when you apply. This is done to determine how well you've managed your past debts and to assess if you've been associated with recent delinquencies, such as a consumer proposal or bankruptcy.
What Features Make Mogo Finance Stand Out?
Although plenty of Canadian lenders offer similar products and services, applying for a Line of Credit through Mogo may work to your advantage because:
Their company operates in almost every province and territory.
Signing up and checking to see what you qualify for does not impact your credit score.
They offer a variety of financial options.
They offer a 100-day money-back guarantee for unsatisfied customers. If you're unhappy with your Line of Credit within that time, you simply have to repay the principal balance for your 100 days of interest and fees to be refunded.
What Does A Mogo Line of Credit Cost?
Within their 'help' section, Mogo specifies that they offer a line of credit for $200 – $3,500.
The MogoMini is a line of credit, it is NOT a term loan. Minimum Payments consist of interest and fees for optional services and are automatically withdrawn from your bank account according to your pay frequency.

The MogoMini line of credit provides you with the flexibility to control your payment amount. The automatic minimum payment covers the interest and fees while you control your principal payments. How quickly or slowly you pay off your line of credit will be determined by the principal payments you make. You can pay down or pay off your MogoMini line of credit at any time without penalty.
You can sign up for Mogo for free and see what credit you qualify for. There is no impact to your credit score and no obligation to proceed if you don't like the offer.
Pros And Cons Of Choosing MogoMini Line Of Credit
Pros
You will not be charged to repay your loan early.
A Mogo membership comes with various perks (free credit score, etc.)
Mogo has a 100-day money-back guarantee policy.
Getting approved is easy and quick.
No impact to your credit score to apply and see what you qualify for.
Funding as soon as the same day.
Cons
Your interest rate may be quite high.
Being unable to afford your payments can lead to unmanageable debt, a reduction in credit score, and other financial problems.
Mogo FAQs
How can I improve my chance of approval?
Mogo looks at several things including your credit history, income, and employment to determine if you are a creditworthy borrower. As such, working on these three factors can increase your chances of approval.
What are NSF fees?
A Non-Sufficient Funds (NSF) fee occurs when your chequing account does not have a sufficient balance to cover a transaction. For example, if Mogo tries to withdraw your monthly payment from your bank account, but is unable to because there is not enough money in your bank account. You will be charged an NSF fee by your bank and by Mogo. With Mogo, the NSF fee can be up to $50, depending on your province.
Can I pay off my loan earlier than originally planned?
In most cases, lenders will accept larger or more frequent installments during your repayment plan, following some prior discussion. This obviously isn't an affordable option for every borrower but it can help you get out of debt quicker. The only problem is that some lenders will charge you a penalty fee for breaking your contract. Luckily enough, Mogo will not charge you anything to repay your line of credit ahead of time. Mogo requires two business days' notice when making a pay down request. You can submit this request directly in your Mogo account.