Average Credit Score by Province
Credit scores are in, everyone wants to know what theirs is, how it will affect their future finances, and how to improve it. And it's no wonder because that small three-digit, which shows potential lenders, creditors, landlords, and even employers your creditworthiness, is the backbone of your finances.
How is a Canadian Credit Score Calculated?
While we don't know the exact formula for how each of the two Canadian credit bureaus calculates your credit score, we do know the five most important factors that affect it.
History of payments. Do you make all your credit and loan payments on time all the time?
Debt level. How much debt do you carry month to month? Are you using up more than 30% of your total limit?
Credit length. How long have you been a credit user? The longer the better for the health of your credit.
New inquiries. Every time a potential lender or creditor pulls your credit your score drops a few points. Too many pulls within a short period of time is a bad sign.
Diversity. Are you responsibly using more than one type of credit account?
Check out this article for even more information about Canadian credit scores. 
Canadian Credit Score Ranges
In Canada, credit scores range from 300 to 900, with the higher the score the better. Having a healthy credit score can open financial doors and make sure you have access to credit products and loans in the future when you need them.
It's important to keep in mind that while a healthy credit score is important, it's never a good idea to become obsessed with having a perfect score. It's very hard to get a perfect score. What you should do is focus on the overall health of your finances and your credit score will reflect that.
Want to know how to increase your credit score without increasing your debt? Click here. 
The Average Canadian Credit Score
According to TransUnion (one of the two main credit reporting bureaus in Canada), the average Canadian credit score is around 650. Based on the credit score ranges we discussed above, most Canadians have average to good credit, which is great. This means that many Canadians across the country shouldn't have trouble getting approved for the loans and credit products they need, whether it's a mortgage or a car loan.
The minimum credit score required for mortgage approval in 2018, click here.
Does Age Matter?
According to Equifax, Canada's second credit reporting bureau, the highest percentage of Canadian citizens with a credit score of 750 and higher are in the 65 and older age group. On the other hand, the highest percentage of Canadian's with a score of 520 and under are in the 25 and younger age group.
Age does play a factor in the credit health of most Canadians. Technically, younger Canadians are more likely to have lower credit scores while older consumers are more likely to have higher scores. But, it's important to keep in mind that this is not always the case, just because you're under 25 doesn't mean you'll automatically have bad credit.
There are a couple of reasons why this is often the case:
Credit health takes time to develop. A 65-year-old has had decades longer to make responsible financial decisions that positively affect their credit score.
Good financial habits take time to develop. Generally speaking, young adults are more likely to make irresponsible financial decisions that will negatively affect their credit scores.
As you can see, good credit is all about time. So, don't beat yourself up if you're currently struggling to improve or build your credit score, give it time and it will happen.
Looking for credit improvement tips, this article is for you. 
What About The Average Credit Score by Province?
The average Canadian credit score does fluctuate by province. The province or territory with the highest number of people with credit scores above 750 is Quebec. The province or territory with the highest number of people with credit scores below 520 is Nunavut.
Since the health of your credit is tied to the overall health of your finances, it makes sense that there is at the very least a small correlation between the province you live in and your credit score. Certain provinces or territories offer Canadians more financial opportunities or more financial hurdles, all of which can have an effect on your credit score. Some of these opportunities or hurdles could be:
Job opportunities
Cost of living
Cost of housing
Debt Levels Could Also Affect Credit Scores
Debt is one of the five factors that is taken into consideration when a credit score is calculated. Therefore, it makes sense that the average debt level of the citizens of each province could also affect the average credit score by province.
According to Equifax here is the average Canadian debt load by province:
Alberta –$27,871
Saskatchewan – $24,462
British Columbia – $23,522
Newfoundland – $23,314
New Brunswick – $22,828
Nova Scotia – $22,229
Prince Edward Island – $22,131
Ontario – $22,022
Quebec – $18,617
Manitoba – $18,312
Check out this infographic. 
Do You Know What Your Credit Score is?
According to Equifax, in 2015 only 14% of Canadians check their credit score once a year and 56% had never checked it. All Canadians need to check their credit (score and report) once a year, not only just to know what your credit score is but to make sure that you have not been the victim of identity theft.
Your Score, Your Responsibility
The great news is, while all the stuff we discussed above does influence your credit score when it's all said and done, it's your credit score and you have the power to make it what you want it to be. You can develop great financial habits, pay down debt, and work toward the financial future you've always wanted, regardless of where you live.
---
★
★
★
☆
☆
Rating of 3/5 based on 8 votes.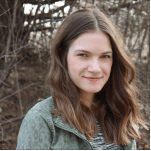 Posted by
Caitlin Wood
in
Credit
Caitlin graduated from Dawson College in 2009 and completed her Art History degree from Concordia University in 2013. She started working as a freelance writer for Loans Canada right after University, eventually working her way up to Chief Content Editor. Her work has led to a large expansion of the company's content department and she manages a staff of talented writers who are passionate about educating Canadian consumers about credit, debt, and all things personal finance. With over five ...
---