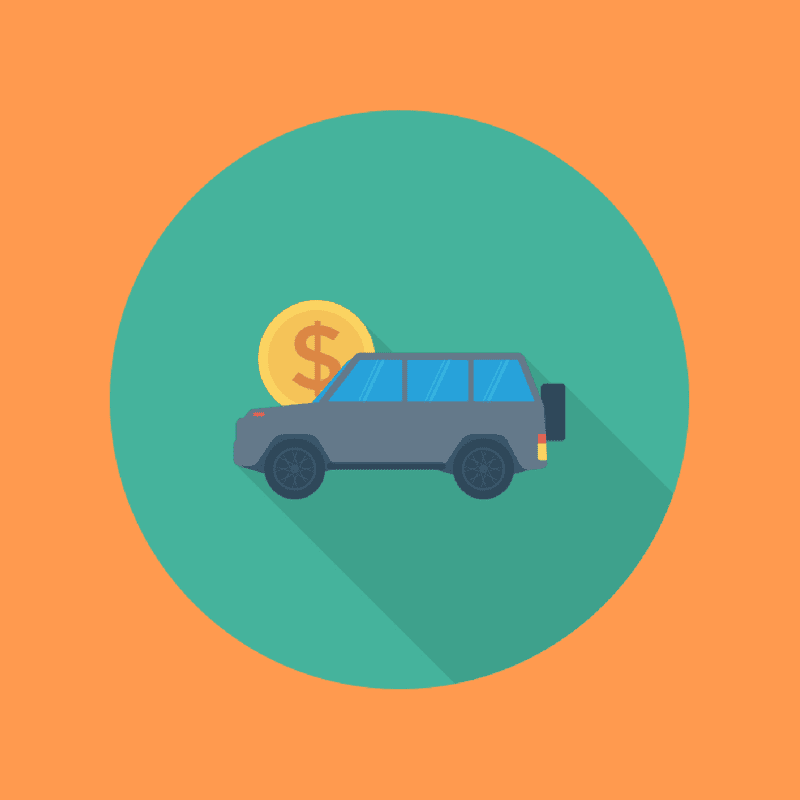 How Much Car Can I Realistically Afford?
Driving is an expensive endeavor, no matter where you live in the world. In Canada especially, our winters can be the stuff of legend. With those winters comes rust, pot holes, black ice that leads to fender benders, and everything else under the sun that causes wear and tear on our vehicles. But of course, the weather isn't the only thing that brings the damage level on our cars up and drives their value down. Gas, maintenance, insurance, and registration all need to be factored in when it comes to the true cost of owning and operating a car or truck of any kind.
It's no secret that for anyone who drives on a regular basis cars cost money with every turn, acceleration, and pump of the brakes. Some people have no problem dealing with those costs, while others need to scrape together every penny to keep up with their payments. New cars, in particular, are hazardous to many people's finances from the minute they buy them, to the minute they sell them. Even used cars come with all sorts of issues that need attending. All that being said, for many people, driving is a necessary evil, one they need to undertake so that they can make money in the first place. Then again, all that money might just end up going back into their car.
So, our question is this: how much car can you realistically afford? If you're a regular driver and are thinking of buying, leasing, or financing sometime soon, this is a question you definitely need to ask yourself before making any big decisions.
Trying to decide between a new and a used car? Check out this infographic. 
What Are Your Options?
For the sake of argument here, we'll go ahead and assume that you don't already own a car. Some people are lucky enough to inherit a junker from one of their family members. Maybe they managed to find a good deal on a used car from a private seller on a website like Kijiji. When it comes to older, more heavily used cars, their drivers still have to deal with general issues like fuel, repairs/maintenance, and insurance. However, they likely won't have to worry about other problems, such as the down payment, the warranty expiring, the monthly payments and interest that come with a new or lightly used vehicle. In fact, buying a new or slightly used vehicle is a different story in certain respects. All these separate, new car issues are things that most drivers are willing to forgo in order to get back and forth with relative convenience. And, because of that desire for convenience, a lot of the time those same drivers won't think those issues through properly. That is until they really start to become a problem from a financial standpoint.
When you're making a reasonable enough income and driving around in your new summer ride, those types of vehicle problems always seem far away. It's only when you realize that you have no extra money help to deal with them that the potholes in your bank account start to form. So, for all those reasons, you have to be very sure that you really do need a car. Consider all your options before you start looking around at dealerships. Is taking public transit a viable option? Can you walk or ride your bike instead of driving? What about getting a scooter or moped? Then again, depending on where you live, public transit might not even be accessible, like in rural areas. Taxis and Uber rides add up quickly, so if there are no buses or trains in your location, driving your own car might actually be the only choice to get from place to place.
What Type of Car Are You Trying to Afford?
Let's say that you're thinking of buying a new car, or at the very least, a used car that that's less than 10 years old, with under 100,000 kilometers on it. Research is essential when it comes to any large financial decision and buying a car is no exception. There are a lot of other questions that you can and should ask yourself before settling on the first vehicle that catches your eye. These are just some of those questions:
What kind of car are you getting? A hatchback, sedan, SUV or pickup truck?

What color will it be? (Believe it or not, certain colors can actually be more expensive than others)

How much will you pay in gas for each one of those choices?

How easy and affordable will maintenance be for various makes and models?

How will you pay for it? Are you leasing, financing, or paying in cash?

If financing, does the dealership or your bank offer a better rate?

How much will your down payment be?

What will your principal/interest payments look like? Monthly, weekly or biweekly?

Will the car be backed by a warranty? If so, for how long and what will it cover?

How will the cost of the vehicle affect your finances in the near future?
Obviously, not everyone can afford a brand new Ford Mustang. So, as a simple example, we'll use a car that's a little more sensible and fuel efficient, like a Toyota Prius. The average price for a basic, floor-model 2017 Prius is $29,404. Once again, we'll presume that you're not able to just walk into a dealership with almost $30,000 in your pocket, so we'll choose dealership financing. Generally, the minimum financing period available is 36 months (3 years). You can choose to lengthen that payment period by increments of 12 months (84 months being the maximum), but we'll just use 36-months as an example. If you choose monthly payments, it means that you'll pay $816.78 each month for those 36-months. That's not including GST (Goods and Services Tax), QST (if living in Quebec), tire levy (environmental fee for tires), interest payments and all the other car-related expenses. And again, Prius' are some of the most fuel efficient cars on the market, so think about a car that isn't, like a pickup truck, SUV, or sports car.
To some, that price might not seem unreasonable at all. Just remember, instead of spending a year's salary on a new car that you might not be able to afford soon after, you could be putting almost $10,000 into your tax-free savings account, RRSP, or a combination of both over those three years.  
Everything you need to know about auto financing, click here. 
Vehicle Depreciation
All things considered, know that by the time you get around to finishing the payment period, you could end up paying a lot more than the car is actually worth. Almost all cars and trucks depreciate in value over time. In fact, most cars lose an estimated 9% of their value the minute you drive them off the lot, 19% by the end of the first year. This isn't as much of a problem if you plan on buying the car, driving into the ground and scrapping it in a couple of decades. However, if you wish to sell it at any point, don't set your expectations too high, because chances are you won't get anywhere near what you invested in it.
Now, this isn't to say that buying a car, especially a new one is always the wrong choice. These are all just issues that absolutely need to be taken into account before you get roped in by enticing offers, no matter what your income looks like. If you absolutely need a car but have even the slightest worry that you won't be able to keep up with your payments, consider buying a used car instead until you can afford something newer. Better to drive a junker and only have to worry about basic issues than getting your car seized, or ending up bankrupt after you default on your loan for too long.
 Buying a car could affect your ability to mortgage a house. Click here for more information.
The 20/4/10 Rule
When it comes to financing (instead of buying or leasing) new or slightly used cars, Some vehicle experts recommend that drivers stick to the "20/4/10 Rule". This is a fundamental system for which to go about handling the financing process:
The 20 –
Refers to the down payment that you'll need to make on any car that you're looking to finance. It's suggested that you make a down payment of 20% or more. If you decide to put less than 20% as a down payment, you'll likely fall victim to the depreciation of the vehicle and end up spending more on loan payments than the car is actually worth.
The 4 –
Has to do with the car loan payment term, 4-years being the recommended cut-off point. While a 3-year financing period is an even better choice, know that the more years you add on to your payment period, the longer you'll be dealing with your lender's insurance regulations and high rates.
The 10 –
Means that you should be spending no more than 10% of your gross income on your car payments, which include the principal, interest, and insurance fees. Depending on your financial and living situations, spending more than 10% of your gross income could result in you draining your chequing account very quickly. This is money that you could be putting in other places, such as your TFSA or RRSP. You could even take a much-needed vacation, or be spending that remaining income on more necessary items like groceries, household products, and living costs (rent, mortgage, etc.).
Concerned about the cost of repairs? Watch the video above to learn about our auto repair financing program. 
Cutting Costs and Saving For The Future
Once again, if you are going to insist on owning a car, it could be better for your finances to buy something used. Not only will a used car be cheaper overall, but your payment period, if you're financing it, should end up being a bit shorter than that of a new vehicle. Just make sure that you're also taking all the other inevitable car-related expenses into account before you make your decision. Let's face it, a car pokes holes in your savings, no matter what make or model it is. Even when you're driving a junker, if you want to keep it running, you'll have to do your due diligence and bring the car to the mechanic on the regular, factoring in parts and labour as you motor along. For those who do live near a public transit system, you can try using that on occasion, instead of driving everywhere, which can also save you a decent amount of money in the long run.  
Trying to cut down on your car costs? Read this.
All things considered, everyone's financial situation is different, especially for those of us who need a car to get to work, school, or the grocery store. Cars come in all shapes and sizes. Some are cheaper than others, some guzzle more gas. Whatever car or truck you're looking to buy, or are driving currently, remember that it's also important to set aside money for the future. And, when we say "the future", we don't necessarily mean your retirement. It's difficult to predict the events to come, whether those events will happen tomorrow or several years from now. This is very true when it comes to money and the way we, as consumers, tend to spend it. One day you could have a bunch of money saved up for your rent. Then the next day, you could get rear-ended by another driver, use all those savings for repairs and have nothing left to keep your landlord at bay. 
In conclusion, we're not trying to turn you off the idea of buying a car, just trying to give you an idea of what your car could cost you in the years after you buy it. Any decent car can be a valuable tool that you can use to get ahead in life, as long as you work hard to take care of it. Always remember, a car is a responsibility, one that could transport you to a better financial future, so take care of it and drive safe.     
---
★
★
★
★
★
Rating of 5/5 based on 1 vote.
Posted by
Bryan Daly
in
Auto
Bryan completed the Cinema, Video, and Communications program in Dawson College and holds a Bachelor's Degree in English Literature & Creative Writing from Concordia University. Bryan covers a wide range of topics for Loans Canada, including credit improvement, debt management, and all things related to personal finance. In his spare time, he maintains a passion for editing, writing film and television screenplays, staying fit, and traveling the world in search of the coolest sights our plan...
---