How Much Cash Should You Put Down on Your Next Car?
Cars are some of our most expensive objects, and as such, they must be properly planned out. When you purchase a car, be sure to consider all of the factors involved in buying and maintaining a car. While the initial cost is important, you will also need to continue to keep the car running. This means getting regular oil changes, tune-ups, and any other maintenance required by the car brand.
When you first go car shopping, you want to think about the overall cost of the car that you want. Going into the dealership with your own price range in mind will help you to not get caught up with the glitz and glimmer of the cars on the lot. You also need to have a good grip on your own financial situation before you go to look for a car.
Thinking about down payment
The down payment on the car will largely depend on two things. Your personal finances and responsibilities as well as the cost of the car that you want to purchase. If you have a number of different financial responsibilities, saving for a large down payment on a car may not be feasible. If the car is a purchase that needs to happen sooner, rather than later, you may not have the chance to save up big bucks for a car down payment. If you have fewer responsibilities, for example, if you are living at home and not paying any rent, you will have the chance to stash away more cash to put up for the car that you want.
The cost of the car comes into play when talking about down payments because the car cost largely determines just how much money the car will be overall. If you purchase a Honda vehicle, you will likely need less of a down payment than if you purchase a car made by Mercedes. For a car that costs under 20,000 dollars, a 5,000 dollar down payment is a large down payment on the car. For a car that is past the 40,000 dollar mark, a 5,000 will be a standard/low down payment for the vehicle.
How much can you afford in monthly payments?
Monthly payments plus overall price are the secret formula when it comes to figuring out just how much you need to put down for a down payment on a vehicle. Along with the down payment for the car, you will need to consider just how much you can afford to pay each month for the vehicle. If you want to keep your monthly payments low, you will need to purchase a vehicle that is moderately priced or put up a larger down payment.
The length of time of your car loan will help to figure out just how much your monthly obligations will be for the vehicle. For instance, if you get a 15,000 dollar car loan at a 7 percent interest rate with a term of 5 years, you will pay roughly 297 per month on the car loan. If you shorten that time frame to a loan term of 3 years, you will pay around 463 dollars each month on the car. The more money that you put down on the car and the longer the payments, the lower the monthly obligation. When choosing a loan term, also understand that the longer the term of the loan, the more interest you will pay. Since cars are depreciating assets, you want to make sure that you do not pay on a car loan for too long. Increasing the amount that you pay for the car may not be wise, as the car's value will be decreasing.
Percentages matter
Often, it is easier to secure a car loan when you have a larger down payment. As a hard and fast rule, having at least ten percent down payment on a vehicle is best. With a ten percent or more down payment for the vehicle, you are less likely to require a large monthly payment, and lenders will be more relaxed with some of their requirements.
The first step to saving for the car down payment that you need is to start saving up money as soon as you decide on a new vehicle. Calculate the amount of the car payment that you are likely to be charged monthly, and put this amount away in a savings account. That way when you go to purchase the car, you will have a hefty down payment and you will have adjusted your financial obligations to be able to afford the car payment with no issues.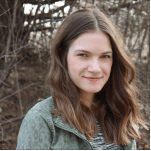 Posted by
Caitlin Wood
in
Auto
Caitlin graduated from Dawson College in 2009 and completed her Art History degree from Concordia University in 2013. She started working as a freelance writer for Loans Canada right after University, eventually working her way up to Chief Content Editor. Her work has led to a large expansion of the company's content department and she manages a staff of talented writers who are passionate about educating Canadian consumers about credit, debt, and all things personal finance. With over five ...
---