Is Paying Cash for a Car a Good Idea?
Paying for a large purchase with cash can be a great idea, you'll save on interest and you won't need to deal with making monthly payments for years to come. The same reigns true for purchasing a car or any type of vehicle and there are a lot of people (probably your parents or a few of your friends) who believe that you shouldn't even consider a new car until you can pay for it outright with cash.
While we couldn't agree more, we also don't think that paying cash is necessarily always the best idea or even always possible for the average Canadian. Cars are a serious expense, one that needs to be budgeted for properly. But they're also a necessity for most people, as they provide transportation to and from work. Since a new or slightly used reliable car can cost upwards of $10,000, getting a car loan to cover the cost often makes more sense, let's take a look at why this is.
Is paying for a car with a credit card a good idea? Check this out.  
Cash is King
There are countless better ways to spend your hard earned cash, including using it to put towards a down payment on a future home or paying off high-interest credit card debt. You should take stock of your life and your finances and invest your cash in whatever you'll get the greatest return from. If you're an average Canadian living in a smaller town or outside of a big city, a car is probably is an absolute necessity for you, therefore treat it like all your other daily necessities; budget your paycheques accordingly. Having cash available to you at a moment's notice is important, using it all to purchase a car outright may cause more issues down the line.
Will your cash get you a reliable car?
It's difficult to save up for a large purchase which means you may not have enough to purchase a reliable car. Using your hard earn cash to purchase an old car that may end up costing you more in future repairs, is not the best idea. You need to consider any and all issues that may arise from purchasing an older and therefore less expensive car, saving on the initial price now could end up costing you way more in the future.
Considering a used car? Read this to determine what type of financing you should choose.
Consider Your Credit
If your credit score is low then you may want to consider getting a car loan as it will help you work at improving your credit. Cash purchases have no effect on your credit, which in some cases is a good thing but if you're looking to improve your credit a loan can help. If you can responsibly handle a car loan and make regular payments on time then, over time, your credit score will improve.
What's even better is you can use some of the cash you've been saving to help make your car loan payments while simultaneously improving your credit.
Do you have an emergency fund?
While purchasing a car with your savings to avoid interest may seem like a good idea, having zero savings is absolutely never a good idea. So if you need to drain your savings account just to purchase a reliable car, you may want to reconsider your plan. Having an emergency fund that you can live off of for a couple of months or that you can use to cover unexpected costs, like car repairs, is one of the best financial decisions you can make for yourself.
Is financing the right option for you?
When it's all said and done and everyone has given you their opinions, it's you that needs to make the final decision. If having cash available to cover unexpected expenses or to use for more costly future investments is important to you then a car loan is probably your best bet. But if you've been able to save enough to pay for a car and still have some cash left over for an emergency fund, then by all means, purchase your car outright.
Whichever option you choose, make sure it's the one that makes the most sense for you and your current financial situation.
Looking For More Information on Car Loans?
Choosing the right lender for your next car loan could mean the difference between saving thousands and spending more than you need to. If you're currently shopping around for a lender and are looking for more information, get in contact with Loans Canada today, we can help you with all your vehicles financing needs.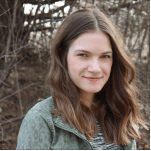 Posted by
Caitlin Wood
in
Auto
Caitlin graduated from Dawson College in 2009 and completed her Art History degree from Concordia University in 2013. She started working as a freelance writer for Loans Canada right after University, eventually working her way up to Chief Content Editor. Her work has led to a large expansion of the company's content department and she manages a staff of talented writers who are passionate about educating Canadian consumers about credit, debt, and all things personal finance. With over five ...
---