Wage Garnishment in Canada
Wage garnishment in Canada is a legal order from the court which allows a creditor, who is owed money by an individual, to seize a certain percentage of that individual's income until they are paid back in full. A creditor cannot simply start garnishing your wages; there is a process that must be followed, it typically looks something like this:
First, a creditor has to obtain a judgment from the court; this is recognition from the court that the creditor does in fact, have a claim against the debtor.
Next, the creditor must be granted a seizure summons.
The seizure summons grants a creditor the ability to look for assets to seize.
If there are no physical assets that a creditor can legally seize they will then typically serve your employer with a writ of seizure and start garnishing your wages.
Your wages will be garnished until your debt has been paid off.
Wage garnishment is most common among those who do not have assets or equity that can be seized to cover the cost of their debts.
In Canada…
There are both provincial laws and federal laws that govern what types of assets can be seized and the percentage of income that can be garnished.
Generally speaking, laws are similar all across Canada with the exception of B.C. and New Brunswick.
In B.C. household items and appliances cannot be seized by a creditor.
In New Brunswick, creditors cannot garnish wages at all.
Creditors cannot seize a line of credit because there is no actual cash to take.
But they can seize cash directly from your bank account.
In some provinces, creditors cannot garnish more than 30% of a paycheque from your employer. While in other provinces, the rules are much more complicated.
If you are currently having your wages garnished it's important that you speak with a Licensed Insolvency Trustee who will be able to provide you with information applicable to your province (read this article to learn more about LITs).
How Does Wage Garnishment Work if I'm Self-Employed?
Unfortunately, for those who are self-employed, you could have up to 100% of your income garnished. Most wage garnishment rules only apply to wages and technically if you're self-employed you do not earn a wage.
Don't panic quite yet, while it's possible for a creditor to garnish 100% of your wages, most won't. If a creditor takes a more "reasonable" percentage of your income you'll be less likely to switch jobs to change the amount of money they can take from you.
Finally, in order to garnish the income of a self-employed person, a creditor must serve one of their clients. This sometimes leads to issues as garnishee orders are typically only valid for a specific amount of time, therefore a creditor must be very organized to collect what they are owed.
When Will my Creditors Garnish my Wages?
Unfortunately, there isn't a concrete answer to this question, as creditors do not always garnish wages, even if their debtors have stopped making payments. Typically it takes a significant amount of time and energy for a creditor to garnish your wages. This means that if a debtor has only been in arrears for a short period of time, a creditor will probably not garnish their wages.
How do I Stop Wage Garnishment?
If you currently have a creditor threatening to garnish your wages, a creditor who has already gotten a judgment from the court or even a creditor who has provided your employer with a writ of seizure, you may still be able to stop the garnishment from happening.
Here are a few of your options:
You could quit your job so that you have no wages to garnish. While this is a valid option it might not be the best choice for the majority of people.
You could get in contact with your creditor and try to negotiate a new payment plan and ask them to remove the garnishee.
Apply for a personal loan so that you can pay off the creditor who is threatening to garnish your wages.
Consider filing a consumer proposal.
Consider filing a personal bankruptcy.
If you are currently having your wages garnishment and you want to stop it right away your two best options are to either file a consumer proposal or file for bankruptcy. Both of these measures have what is called a stay of proceedings. This means that you are immediately protected from your creditors.
Keep in mind that while both a consumer proposal and bankruptcy can and will protect you from having your wages garnished they will also greatly affect your credit and financial situation as a whole.
In Need of Financial Assistance?
If you're currently struggling with your finances and are looking for help, Loans Canada can help set you up with the right debt management option for your unique needs.
---
★
★
★
★
★
Rating of 5/5 based on 2 votes.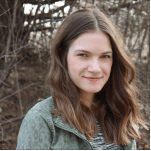 Posted by
Caitlin Wood
in
Debt
Caitlin graduated from Dawson College in 2009 and completed her Art History degree from Concordia University in 2013. She started working as a freelance writer for Loans Canada right after University, eventually working her way up to Chief Content Editor. Her work has led to a large expansion of the company's content department and she manages a staff of talented writers who are passionate about educating Canadian consumers about credit, debt, and all things personal finance. With over five ...
---