How to Get Something Removed From Your Credit Report
By

Caitlin in Credit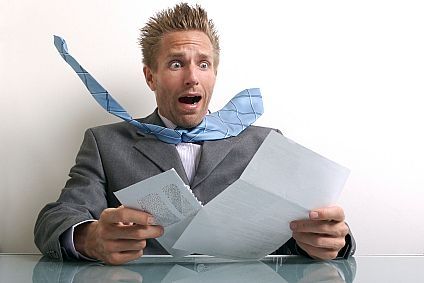 Five Steps to Better Credit
More important than ever before, your credit report is the determining factor in whether you are able to purchase a car, home of your own, or even get a credit card. However, many people do not realize that getting a great job, buying insurance or even getting a security clearance are also impacted by what is on your credit report. Just a few dings can have a significant impact on your life.
First Step – Verify
The first step in taking charge of your financial life is to get an up to date copy of your report and to verify each entry on it. Even small inaccuracies can have a negative effect, so this is an important step. Any justified negative entries such as late payments, charge offs, collection activity and foreclosure should all be thoroughly reviewed for accuracy not only of the entry itself, but also in the supporting details of each entry. Since nearly every credit report is likely to have some degree of inaccuracy, failing to check the details can mean that repairable errors will haunt you for a full seven years, which is the amount of time it takes for something to drop off the report automatically.
Second Step – Dispute
Errors to watch for include wrong account numbers, balance information, dates, account and payment status, credit limits, and high balance information. Watch also for mistakes in the spelling of names and addresses and any other details that may be inaccurate.
Make a detailed note of each inaccuracy you find and what the correction should be. Now sit down and write a very detailed letter to each credit reporting agency disputing any inaccurate information and instructing them to correct these inaccuracies or remove the disputed entry. In many instances, credit agencies will remove the entry entirely if they unable to provide verification of it.
Third Step – Extend an Olive Branch
In cases where the negative entry is verifiable, such as late pays, charge offs and collections, writing a letter of goodwill to the creditors or collection agent may help. Basically it is a letter of explanation about why the issue occurred and a plea for them to remove the negative information out of goodwill. Although this does not always work, it does work often enough to try, especially if you are still a customer that they wish to keep.
Fourth Step – Negotiate
Getting items removed that are still unpaid can require some negotiation skills. Creditors and collection agencies will sometimes remove negative entries such as charge offs and unpaid collection accounts completely if an agreement can be reached in which you agree to pay the unpaid amount in full or a negotiated amount that both parties agree on in return for the removal of the entry. Always get this agreement in writing, pay the amount by certified check and never, ever give them electronic access to your bank account.
Fifth Step – Hire a Pro
Working on your credit report is worthwhile and can be effective, but it also can be time consuming. If you find yourself unable to complete the steps above, or dealing with issues you are unsure of, it may be time to call a professional. Many reputable credit repair companies are available now for situations such as this and many offer a free consultation. Whether you choose to do this on your own or by hiring a pro to help, making the effort to clean up your credit report is the best way to begin the work of improving your financial situation and your life.
---