How to Read a Credit Report
Please keep in mind that this article is meant to be a quick overview of this topic. Should you have any more complex questions, we highly recommend that you check out the Financial Consumer Agency of Canada's article on credit reports here.
Your credit report represents you as a consumer and a borrower, it illustrations how you use credit products, whether you use then appropriately or irresponsibly. Every Canadian who uses credit has a credit report, these reports are compiled by credit reporting agencies (in Canada they are Equifax and TransUnion) and include all pertinent information that has to do with your credit history.
Who Can See Your Credit Report
Any potential lender or creditor can ask to see your credit report. They use the information contained in your credit report, mainly your credit score and any possible black marks or past financial issues, to evaluate your credit worthiness. People with higher credit scores and fewer financial issues tend to have better or more appealing credit reports which means they're more likely to get approved for the credit and loans they want.
While it's less common, employers and landlords can also request to see your credit report. They are typically looking for a sense of your reliability, they work under the assumption that people with good credit scores and attractive credit reports tend to be more reliable in general.
Finally, you can request a copy of your credit report. Keep in mind though that a copy of your credit report will not include your credit score.
What Information is Contained in Your Credit Report?
While the two credit reporting agencies have their own systems for compiling your information you can expect your credit report to contain the following personal and financial information.
Personal Information
Your full name
Your date of birth
Your current and any previous addresses you lived at
Your current telephone numbers and  any previous one you've had
Your SIN (social insurance number)
Information about your driver's licence
Your passport number if you have one
Your current employer and any previous employers
Credit History Information
All credit accounts and their transaction: credit cards, retail or store cards, lines of credit and personal loans.
Cell phone and internet service accounts
Black marks: closed accounts because of fraud committed by account holder.
Public/ legal accounts: bankruptcy, legal judgements, liens on cars or houses.
Credit accounts currently in collections.
Credit requests: from lenders, creditors, and landlords or employers.
Notes about: fraud alerts or identity verification.
Does Negative Information Stay on Your Credit Report Forever?
Negative information can only appear on your credit report for a predetermined amount of time; this is the law in Canada. While each credit reporting agency and each Province have slightly different rules, generally negative information stays for about 6-7 years.
Because the times vary, click here to go to the exact page where the Financial Consumer Agency of Canada explains how long negative information stays on your credit report.
How do Your Debts Show up on Your Credit Report?
When your creditors and lenders send your information to the credit reporting agencies, each account comes with two identifiers, a number, and a letter. Here's what they are and what they mean:
Letters Stand for the Type of Account
Installment (I)
You pay back your loan in fixed installments until the loan is paid back in full. Examples of this type of account are car loans or personal loans.
Open status (O)
You can borrow money when you need to, up to a certain limit. A line of credit will show up as an open status account on your credit report.
Revolving (R)
You can borrow specific amounts of money up until you've researched your limit; your payments fluctuate depending on how much you've borrowed. A credit card is an example of revolving credit.
Mortgage (M)
Mortgages do not always show up on credit reports, it depends on the credit reporting agency.
Numbers Represent a Rating
0 = Account is too new to rate, not yet used.
1 = Paid off within the agreed time limit.
2 = Late payment, 31-59 days late.
3 = Late payment, 60–89 days late.
4= Late payment, 90–119 days late.
5 = Late payment, more than 120 days late.
6 = Not used.
7 = Account is currently in consolidation, consumer proposal, debt management program.
8= Repossession.
9= Bad debt, accounts that have been sent to collections or are in bankruptcy.
Each credit account you have opened, this includes loans; will have a code assigned to it with a number and a letter. Anyone who pulls your credit report will be able to tell what types of credit your current have and standing they are in.
Looking to Improve your Credit Standing?
Now that you have a better understand of how to read your credit report you might be interested in improving your overall credit health. If this is the case then check out our Credit Improvement Series.
---
★
★
★
★
☆
Rating of 4/5 based on 4 votes.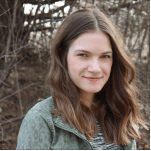 Posted by
Caitlin Wood
in
Credit
Caitlin graduated from Dawson College in 2009 and completed her Art History degree from Concordia University in 2013. She started working as a freelance writer for Loans Canada right after University, eventually working her way up to Chief Content Editor. Her work has led to a large expansion of the company's content department and she manages a staff of talented writers who are passionate about educating Canadian consumers about credit, debt, and all things personal finance. With over five ...
---