Credit Score vs Credit Rating
The terms credit score and credit rating are used almost interchangeably. Is there a difference? Well, it depends. Usually in casual conversation there is not, but strictly speaking your credit score ranges from 300 to 900 while a credit rating ranges from 1 to 9 and is specific to every item in your credit history.
Let's go into more detail:
Your Credit Score
Your credit score says a lot about how financially responsible you are. It's a reference point lenders use to determine how risky a borrower you might be. Credit scores are calculated by two Canadian credit bureaus: Equifax and TransUnion, and as mentioned above, credit scores range from 300 to 900. Typically lenders set a minimum credit threshold for their clients; and of course, this number is not universal, it changes from lender to lender.
Do you want to see exactly how your credit score is determined? Click here to see how your credit score is calculated.
Your Credit Rating
Some credit bureaus report a rating of every item on your credit history individually and the rating ranges from 1 to 9, where a rating of 1 shows that all payments are on time, and a rating of 9 means that bills are never paid or a consumer proposal has been submitted to the lender.
Sometimes you will see a letter before the number (e.g. I3). You can have one of three letters before each number: I, O, R, and they mean the following:
– I: your loan is being repaid with regular installments for a specific period of time. I is for installment.
– O: you have open credit, such as a line of credit or student loans. O is for open.
– R: this implies revolving credit, where your payments depend on your account balance. A good example is a credit card. R is for revolving credit, and this is the most common type of credit rating.
These are the different R ratings one can have, in accordance with the North American Standard Account ratings:
R0: Too little credit history or, credit unused.
R1: Pays (or paid) within 30 days of payment due date or not over one payment past due.
R2: Pays (or paid) in more than 30 days from payment due date, but not more than 60 days, or not more than two payments past due.
R3: Pays (or paid) in more than 60 days from payment due date, but not more than 90 days, or not more than three payments past due.
R4: Pays (or paid) in more than 90 days from payment due date, but not more than 120 days, or four payments past due.
R5: Account is at least 120 days overdue, but is not yet rated "9."
R6: This rating does not exist.
R7: Making regular payments through a special arrangement to settle your debts.
R8: Repossession (voluntary or involuntary return of merchandise).
R9: Bad debt; placed for collection; moved without giving a new address or bankruptcy.
Source: http://www.ic.gc.ca/eic/site/oca-bc.nsf/eng/ca02179.html
Pulling your credit report
There are two ways of pulling your credit report; one is free, and the other has a small fee.
The Free Method
If you want to pull your credit score for free then you will have to contact Equifax Canada or TransUnion Canada. They will then send you your report by mail. The advantage of course is that it's free, but the disadvantage is that it may take some time of you to receive your report. You will be able to see your credit report, but not your credit score.
Getting your report online
If you want to get your credit report online and instantaneously then there will be a fee (usually around 25$). The advantage here is that there is an option to see your credit score, and, you can see it instantly.
---
★
★
★
★
★
Rating of 5/5 based on 3 votes.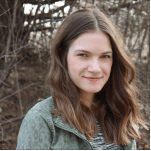 Posted by
Caitlin Wood
in
Credit
Caitlin graduated from Dawson College in 2009 and completed her Art History degree from Concordia University in 2013. She started working as a freelance writer for Loans Canada right after University, eventually working her way up to Chief Content Editor. Her work has led to a large expansion of the company's content department and she manages a staff of talented writers who are passionate about educating Canadian consumers about credit, debt, and all things personal finance. With over five ...
---