What is a Credit Inquiry?
A credit inquiry is when you or an organization requests access to the information included in your credit report. You can request a copy of your own credit report at any time (you have access to one free copy a year, you'll have to pay a fee for any additional copies) to help keep track of your credit history and help manage any financial issues you may be experiencing (is it better to have no credit history or a bad credit history? Click here). An organization can request a copy of your credit report to help them make decisions about you and your creditworthiness.
Who can pull my credit report?
There are both federal and provincial laws that govern who can legally request access to your credit report. This means that only you or organizations that you have a relationship with can see the information included in your credit report. In order to gain access to your credit report, an organization must be in the process of:
Approving you for credit or a loan (banks, credit card companies, lenders)
Trying to collect a debt (banks, lender, creditors)
Hiring you (any employer)
Renting an apartment or house to you (a landlord or building manager)
Proving you with insurance (insurance providers)
Learn how to read your credit report here.  
Credit Related Inquiries
A credit related inquiry is typically performed by an organization looking to extend credit to you or to provide you with a loan. These types of inquiries are called hard inquiries, sometimes referred to as hard pulls. This means that every time there is a hard pull of your credit report your credit score will go down a few points. Too many hard inquired all within a short amount of time could negatively affect your credit score. Every time there is a credit related inquiry made it will appear on your credit report and stay there for 3 to 6 years, depending on the credit bureau.
Non-Credit Related Inquiries
A non-credit related inquiry is performed by you when you request a copy of your credit report, and by other organizations that are looking to enter into a non-credit relationship with you. This includes but is not limited to:
An organization who needs to verify your identity
A potential employer
A landlord
An insurance provider
For fraud detection purposed
A non-credit related inquiry is also referred to as a soft inquiry or soft pull. This is because your credit score will not be affected. Typically you'll need to give your consent before an organization can perform a soft pull of your credit report unless it's authorized by law.
How Long Does Credit Information Stay on Your Credit Report? Read this.
Account Review Inquiries
An account review inquiry can be performed by organizations that already have an established relationship with you. This type of inquiry can help an organization:
With account renewals
To change pre-existing limits
Pre-approve you for another service
Account review inquiries do not affect your credit score and will only be visible to you on your credit report, no other organization who pulls your credit report will see these inquiries.
How Often Should You Check Your Credit Report?
Since all Canadians can request one free credit report a year from each credit reporting bureaus, once a year is a good place to start (learn how to get your credit report for free here). For the average consumer, reviewing your credit report once a year should help you keep track of your accounts and make sure that there aren't any issues. For anyone looking to make serious financial changes or who are currently experiencing financial problems, it may be in your best interest to check your credit report every 6 months.
---
★
★
★
★
★
Rating of 5/5 based on 2 votes.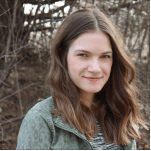 Posted by
Caitlin Wood
in
Credit
Caitlin graduated from Dawson College in 2009 and completed her Art History degree from Concordia University in 2013. She started working as a freelance writer for Loans Canada right after University, eventually working her way up to Chief Content Editor. Her work has led to a large expansion of the company's content department and she manages a staff of talented writers who are passionate about educating Canadian consumers about credit, debt, and all things personal finance. With over five ...
---