Getting Your Credit Checked in Canada
Credit, it's on everyone's mind and it's rather quickly become one of the most talked about and discussed topics in the world of personal finance. Chances are, if you're discussing anything to do with personal finance, the topic of credit will come up. Credit reports, credit checks, and free credit scores, everyone wants to know and rightly so. Credit is the backbone of your financial life. It dictates whether you'll get approved for your first mortgage (or your second, or third, etc.), what interest rates you'll be offered, whether you'll get to drive away in a new car, or rent the apartment of your dreams.
With this new-found curiosity in credit, consumers have become more and more interested in checking their credit and knowing exactly what it means to have their credit checked by an outside organization. And we think this is great, financial literacy is so important. So, if you're interested in knowing what it means to check your credit or have it checked, we've got you covered.
What is a Credit Check?
A credit check occurs when an organization or an individual contact a credit reporting agency to gain access to the credit information of a specific consumer. Typically, the main goal of a credit check is to assess a consumer's creditworthiness during an application process.
There are two different kinds of credit checks in Canada, a hard pull, and a soft pull.
Hard Pull
This is when potential lender or creditor (someone who has a credit related relationship with you) contacts one of both credit reporting agencies to see your credit report. They will then use the information they received to assess your creditworthiness. This type of pull will make negatively impact your credit score by a few points for a short period of time. But, it also requires your permission, so while a hard pull will cause your credit score to drop a few points, you'll know when it's going to happen.
Quick tip: Apply for several credit products, that require a credit check, all within a short period of time will cause your credit score to drop more than a few points. It's best to keep your credit application as at a minimum as a lower credit score could impact your ability to get approved in the near future.
Soft Pull
A soft pull is when a company or organization, who has a non-credit relationship with you, checks your credit report. A soft pull has no effect on your credit score, it won't even show up on your credit report at all.
When you request a copy of your own credit report or get your credit score for free from one of the many companies that offer this service, this is considered a soft pull.
A non-credit relationship includes but is not limited to:
For identity verification purposes
A potential employer
A landlord
Insurance companies
For fraud detection purposed
Quick tip: Since a soft pull has no effect on your credit score, there is no reason why you shouldn't check your own credit report and score to stay on top of your financial journey, whatever it may be.
Who Can Check Your Credit?
The two credit reporting agencies in Canada (Equifax and TransUnion), create a file for every Canadian has or is currently using any type of credit product. This report holds all the information pertaining to your credit history, the following people or organizations are legally allowed to check your credit (with your permission):
You
You can check your credit at any point during the year for a fee, but every Canada has the right to request one free credit report a year from both Equifax and TransUnion (learn how to get your credit report for free). If you're interested in getting a copy of your credit report to verify the information or to simply maintain a healthy financial life, we can't recommend enough that you take advantage of this.
A Credit Card Company
When you apply for a new credit card you should expect to undergo a credit check so that the credit card provider can assess your creditworthiness. You'll need to approve the credit check and will be approved or rejected based on what the credit card company thinks of your credit history.
Can your Facebook friends affect your creditworthiness? Find out here.
A Lender
Most lenders will pull your credit before they approve you for a loan. But, keep in mind that there are a variety of alternative lenders who do not check credit as a part of their approval process. So, if you feel as though your credit is going to impede your ability to get approved for the loan you want, consider doing some research on no credit check lenders.
A Bank
When you apply for any type of loan or credit product with a bank (mortgages, second mortgages, lines of credit, personal loans, and business loans, etc.), they will always check your credit. Banks use a variety of methods to assess your creditworthiness, but often your credit report and score are given a lot of weight during the approval process.
A Landlord
Whether you're moving out on your own for the first time or simply looking for a change in location, your new landlord will require that you submit to a credit check. Your landlord will be looking for a healthy credit history that paints a picture of a financially responsible individual who always makes their payments on time and does not have a serious debt problem.
For a more in-depth look at why landlords pull credit, check out this article.
A Potential Employer
Something that many Canadian consumers do not know is that a potential employer may want to check your credit before they give you a job. While this isn't common practice at all companies and in all industries, depending on the job you're interested in, a healthy credit history could be an asset that solidifies you as the best candidate.
Who Can't Check Your Credit?
Credit checks are meant for those who have, or are interested in entering, some form of financial relationship with you. But, this doesn't mean that just any company can perform a hard pull of your credit and therefore effect your credit score. Any company or organization who wants to pull your credit must first get your permission. This means that you always have a choice when it comes to who can see your credit. Just keep in mind that if you refuse a credit check, you won't get approved for the loan, credit product, or apartment that you applied for.
---
★
★
★
★
★
Rating of 5/5 based on 3 votes.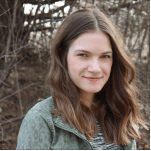 Posted by
Caitlin Wood
in
Credit
Caitlin graduated from Dawson College in 2009 and completed her Art History degree from Concordia University in 2013. She started working as a freelance writer for Loans Canada right after University, eventually working her way up to Chief Content Editor. Her work has led to a large expansion of the company's content department and she manages a staff of talented writers who are passionate about educating Canadian consumers about credit, debt, and all things personal finance. With over five ...
---