Pros and Cons of Joint Mortgages
By

Caitlin in Mortgage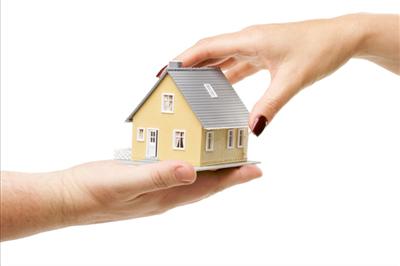 Many Canadians are looking at obtaining joint mortgages: partly because the new mortgage rules make it harder to qualify individually, partly to mitigate the financial risk and partly because home prices in Canada just aren't what they used to be. But is it a good idea? Well, as it turns out, there are many reasons why obtaining a joint mortgage is not a good idea. Let's take a look at some of the pros and the cons:
Pro: smaller down payment
Usually, the minimum down payment amount required to qualify for a mortgage is 5%. To avoid paying CMHC mortgage insurance, you'll need a down payment of 20%. If you're looking at a property selling for $500,000, the down payment turns to be quite expensive. Sharing your mortgage with another individual makes your down payment more attainable and your mortgage payments significantly cheaper.
Con: the other wants out
Getting a joint mortgage may demonstrate a positive financial display at first, however, if you or the individual you chose to make the move with eventually wants out you could be faced with a very tough situation. You might not be ready to buy the other individual out and this might lead to an early sell, against your initial wishes.
Pro: increased mortgage affordability
Buying property via a joint mortgage also results with increased purchasing power in the sense that your maximum mortgage amount increases. If you and your mortgage partner are sharing the new property purchase you may be able to afford a larger or better-situated property and consequently an improved lifestyle.
Con: one of you loses their job
It could so happen that your mortgage buddy loses his or her job, and the same could happen to you too. In this situation, one of you may end up having to cover the others' bill and at that point, the many financial benefits of a joint mortgage begin to lose their merit. Some questions to consider are: how long will you have to cover the others' costs for? How soon can the other pay you back? Of course, one way to diminish this risk is by jointly contributing to a savings fund but it is undeniably a possible scenario.
Pro: cheaper maintenance
When you share the costs of a mortgage with somebody else, you're also sharing the maintenance costs of the property you choose to buy. The mutual benefit here is easy to perceive: if a roof needs repairs, if the hot water tank breaks or if the windows need to be renovated you get to split the cost. It's easy to find comfort with the fact that you don't have to foot these maintenance costs alone.
Con: friends aren't always forever
Money really can drive friends and family apart. In fact, just the difference in lifestyle choices the two of you may have may be incompatible and thus reason alone to avoid a financial transaction like this altogether. Be very careful who you choose to get your joint mortgage with because the financial consequences can be quite serious if things don't go according to plan.
One last important point: although you can't deny the appeal of sharing the expensive costs of a mortgage or a home with a close friend or significant other, putting both of your names on the mortgage and the property can have other adverse effects. For example, if the two of you are tied down to a mortgage you will find it hard to qualify for another mortgage (both individually or together) if you choose to buy another property later on. If one of you can avoid the legal arrangement, you'll be open to easier future loan approvals.
Go to our "Mortgage Basics" section for more information.
---