How To Apply For A Mortgage If You Have Bad Credit
Do you need a mortgage? Are you worried that you will get denied because of your less than stellar credit score?
Well, here's how to get around that:
Fact: It is possible to get a mortgage without a good credit score. You can even get your mortgage application approved after bankruptcy.
Certainly it is harder to get a mortgage application approved if your credit is not good, but if you follow certain guidelines you will have a much better chance of being approved. First, you have to look and find a lender that is willing to offer you a mortgage. If the bank declines you then you should move on to private lenders. The mortgage industry is extremely competitive and there are increasing numbers of companies that will give out mortgages to people with sub-par credit ratings.
Now, it is important to understand that every person who applies for a mortgage has to fill out the same application. People with bad credit are judged based on the same guidelines as those with good credit. This application is largely based on the down payment you make so you must be ready to commit to at least twenty percent of the entire mortgage value. When mortgage lenders see that you are willing to make a sufficient down payment they are more inclined to accept the application because there is less risk of the loan defaulting. See, someone who puts a small down payment on their mortgage has little invested and could walk away from the payments with next to nothing lost. Show the lender that you intend on paying back the full value of the mortgage by committing to it from the start.
The lender will also look into the credit history and debt accumulation of the borrower. If you want to apply for a mortgage then it is a smart idea to pay off most of your existing debt. Lenders like to see that you have a monthly budget for debt repayment. This means that you have enough liquid cash or sources of income to cover the required payments. Showing the lender that you are willing and able to set aside cash to pay off debts on a monthly basis gives your application less risk of being declined. This guideline is very important because if the lender sees that the borrower has bad credit and a bad history of debt repayment then the application will more than likely be rejected.
After the borrower commits to a sizable down payment and shows proof that they repay their debts, the mortgage lender may still require a co-signer. The co-signer provides an added layer of security to the lender because it guarantees the mortgage. However, it is important to know that the person who co-signs the loan is now responsible for it if the original borrower misses payments.
---
★
★
★
★
★
Rating of 5/5 based on 1 vote.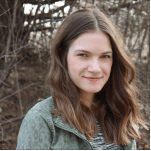 Posted by
Caitlin Wood
in
Mortgage
Caitlin graduated from Dawson College in 2009 and completed her Art History degree from Concordia University in 2013. She started working as a freelance writer for Loans Canada right after University, eventually working her way up to Chief Content Editor. Her work has led to a large expansion of the company's content department and she manages a staff of talented writers who are passionate about educating Canadian consumers about credit, debt, and all things personal finance. With over five ...
---