Private Mortgage Lenders
Private mortgages are a great alternative no matter what province you live in, whether you're in a big city in Ontario or a smaller town in Quebec. Institutional lenders aren't always willing or able to lend money to everyone, therefore private home loans are great opportunity to get the money you need from a reliable source who wants to work with you. More often than not traditional lenders have to stick to strict lending guidelines, this makes it hard to lend to people with unique loan needs. Private lenders on the other hand work closely with their borrowers to make sure that all their unique needs are met and taken care of.
Whatever your financial situation looks like and no matter what type of mortgage you need, a private lender will more than likely be willing to give you a chance. If traditional lending institutions don't seem like the right fit for you then considering a private lender is one of the best decisions you can make for you and your financial future.
When Should You Choose a Private Mortgage Lender?
Private mortgage lenders are great alternatives to more traditional mortgage lenders and depending on your lifestyle and financial situation they are almost always a great option. If one of the cases below fits your current mortgage situation then you should definitely consider working with a private lender. A private lender's specialized service will give you peace of mind and help you through your unique mortgage journey.
If you require your payments terms to be more lenient
If your income debt ratio is significantly too high
If you've recently filed for bankruptcy and find that it's hindering your ability to get a mortgage
If a past life event has drastically affected your credit score and is restricting you from getting a mortgage from a more traditional lender
If you want to purchase land or a house and don't have enough cash to cover a down payment
If you have a lower than average income or a none-traditional income source and you find it's affecting your ability to qualify
If you want to obtain a second mortgage to finance a renovation
If you wish to purchase a unique property
The great thing about private lenders is that you don't need to fit into the cookie cutter idea of what a borrower is. So whether you fall into one of the above situations or you don't, you'll be able to find a private lender that's right for you.
Why Choose a Private Mortgage
Choosing a private mortgage, even if you're able to get one from an institutional lender, might be the best decision for your future. For the longest time the majority of people considered private mortgages to be a last resort option, this is no longer the case. Private mortgages are for anyone and everyone, especially those who want a personalized experience and easy to understand process.
There are many differences between private lenders and traditional lenders, depending on your situation one of these differences may be exactly what you need to make the best choice for you.
The application process. Private lenders often have online applications that don't focus on scrutinizing every aspect of your financial life but rather focus on getting you the money you need.
The personalized service. With a private lender you receive a much more personalized service. The mortgage specialist that you work with will make sure they know all the ins and outs of your situation so that they can provide you with the best options.
Freedom of choice. One of the best things about a private mortgage is that you choose who you want to work with. Often people who choose to go with a traditional lender simply have to work with the only bank that will approve them. This can feel limiting and like you have no say in the process. There are more options available for those who choose private mortgages.
Working with Private Lenders
If you choose the right private lender, one that you've heard good things about and that has the right credentials, then working with them will be similar to working with a traditional lender. People often associate banks and other traditional lenders with stability and experiences, which is the truth but if you choose the right private lender then you'll experience all that and more. Private lenders want to work for you and with you to get the home loan you need. If you're still wary about which kind of lender you want to go with, here are
Ask questions. If you were to meet with a traditional lender you would more than likely ask lots of questions and make sure that you understood all the terms. So do the same with a private lender, they will be more than happy to answer all questions you have and ease any of your concerns.
Be prepared. Do you research, check for reviews online and make sure the private lender you choose is the best fit for you and your mortgage needs. Have a good understanding of your finances and know what you're willing to accept and what you won't accept. Your private lender will be prepared to meet with you, you should be too.
Understand the costs. A mortgage comes with fees and extra costs, no matter who you choose to borrow from. So the best thing you can do for yourself is know what those fees are before you make your decision. All lenders whether they are private or institutional have their own set of costs, so don't choose a lender unless you're comfortable with what they're offering you.
It's your money, your future and your home so if more traditional lenders can't provide you with the mortgage you need then it's in your best interest to choose a private lender. With a private home loan you'll have more flexibility and the peace of mind that your lender is there to help you every step of the way.
Looking for More Information?
---
★
★
★
☆
☆
Rating of 3/5 based on 2 votes.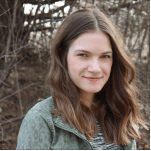 Posted by
Caitlin Wood
in
Mortgage
Caitlin graduated from Dawson College in 2009 and completed her Art History degree from Concordia University in 2013. She started working as a freelance writer for Loans Canada right after University, eventually working her way up to Chief Content Editor. Her work has led to a large expansion of the company's content department and she manages a staff of talented writers who are passionate about educating Canadian consumers about credit, debt, and all things personal finance. With over five ...
---