What is a Cash Back Mortgage?
Loans Canada: The Country's Best Loan Comparison Platform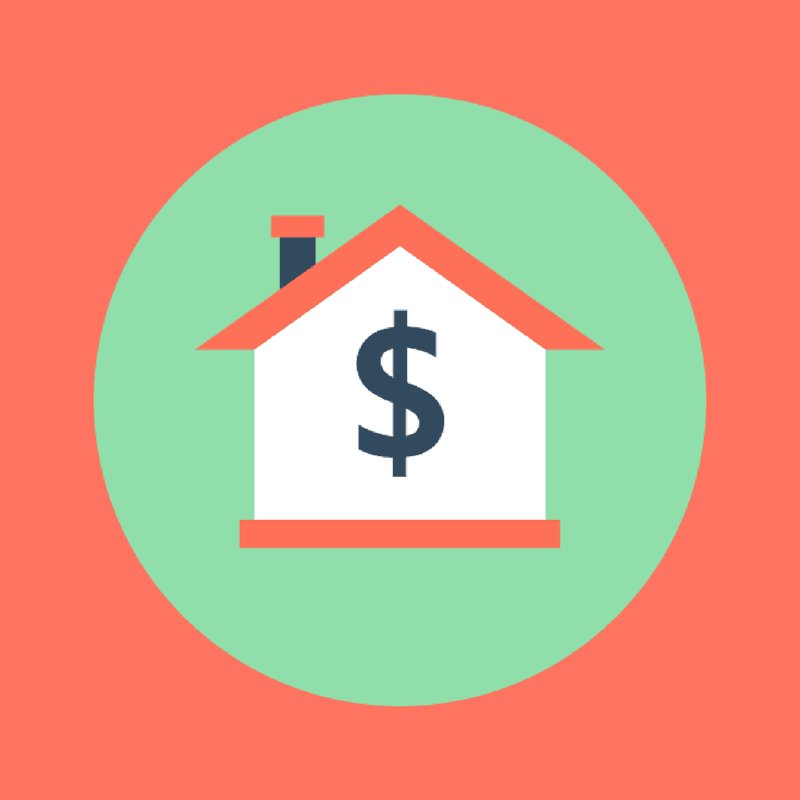 Let's face it – buying a home is an incredibly costly financial endeavour and will likely be the most expensive investment you will ever make in your life.
But while the home itself is the most expensive part of the transaction, there are a host of other expenses related to buying real estate. Think about all the furniture you have to get to outfit your new home or any updates or renovations that the home will require to bring it up to your standards.
These can translate into tens of thousands of dollars, if not more. You've already taken out a mortgage to finance your home, but perhaps that may not be enough to afford all the other expenses that often come with homeownership.
In addition, coming up with a sizable down payment is yet another challenge that many Canadians face when it comes to buying a home.
This is where a cash back mortgage can become very helpful. This financial product is ideal for home buyers who may have been able to qualify for a conventional mortgage to finance their homes, but don't necessarily have any money leftover to pay for furniture or remodeling projects. Luckily, there are plenty of Canadian lenders out there who offer mortgages with a cash back rebate when you take out a home loan.
Cash back mortgages are becoming more and more popular among borrowers, especially those who are only able to make small down payments.
Here are some questions you should ask your Mortgage Broker.
How Does a Cash Back Mortgage Work?
With a cash back mortgage, the lender will advance you a lump sum of cash when your mortgage closes. A certain percentage of the property's value will be allowed to be rebated at closing. The most common amount given is 5% of the mortgage, though some lenders are more flexible with their offers and may provide anywhere between 1% to 7% cash back.
So, if you borrow $300,000 to finance your home with 5% cash back, your lender will provide you with an additional $15,000 (5% of $300,000). That means you'd get a total mortgage of $315,000. The cash can be used for whatever you want, but it's really meant to help buyers who have a tough time coming up with a full 5% down payment (the minimum down payment needed to purchase a home with a conventional mortgage).
What's the difference between a conventional mortgage and a high-ratio mortgage? Find out here.
It should be noted that only the original $300,000 would be registered as a mortgage.
Want to know how much it costs to buy a house in your city? Click here. 
Qualifying For a Cash Back Mortgage
Before extending a cash back mortgage to you, your lender will want to ensure that you are eligible to qualify for such a program. Generally speaking, you will need to meet the following criteria first:
Be paid on salary or by the hour (self-employed individuals are typically not eligible)

Have a

credit score

of at least 650

Be applying for a cash back mortgage as an owner-occupier (no renters should be occupying the premises in question)
What Are the Drawbacks of a Cash Back Mortgage?
As helpful as a cash back mortgage can be, borrowers need to be aware of the potential drawbacks of such a financial product before agreeing to one.
Higher interest rate – Perhaps the biggest con of taking out a cash back mortgage is that you are getting a mortgage at the posted rates rather than the discounted rate, which could translate into a much higher amount of interest paid over the term of the mortgage. It's the extra interest that is paying for the cash that your lender is able to give you.
The posted rate will likely cost you nearly twice the value of the cash back amount.
Click here to learn how to deal with rising interest rates in Canada.
Unavailable variable rates – If you were considering a variable-rate mortgage for your cash back, you'll be out of luck. Cash back mortgages are not available at variable rates. Many borrowers like the idea of a variable-rate mortgage when it's believed that rates are expected to go down in the near future.
If your budget can handle fluctuations in interest rates and therefore fluctuations in mortgage payments, variable-rate mortgages can potentially save you money. In fact, it's been shown that variable-rate mortgages can save a great deal of interest when taken out at the right time. Unfortunately, you won't have this option with a cash back mortgage.
Clawback penalty fees – Not only will you be stuck paying for a higher interest rate, you might also be stuck "clawing back" the original lump sum of cash that was extended to you from your lender at the prorated amount. This would occur if you ever sell your home in the future, pay off the mortgage, and then not use it to purchase a new home. 
To illustrate, let's say you took that $15,000 cash back on your $300,000 mortgage on a five-year term. After three years, you sell the home and pay off your mortgage from the profits of the sale. At that point, you would be obligated to pay back that $15,000 to the lender for the remaining two years of the five-year term.
Not available for subprime borrowers – In order for a lender to approve you for a cash back mortgage, you will need to have stellar credit. The majority of lenders out there will only extend cash back mortgages to borrowers who have a healthy credit rating. You will also need to have a sound credit profile and a steady, adequate income that can be easily proven.
High-ratio cash back mortgages may also require an even higher credit score to be approved for.
Click here for more information about credit score ranges in Canada.
The Bottom Line
If you've done all you can to scrounge up every last penny to save up for a down payment but are coming up short, a cash back mortgage may be a viable option, especially if there's absolutely no money left in the pot to cover the cost of furnishing the place or making any necessary improvements.
That said, there are also several drawbacks of cash back mortgages that you need to be wary of before applying for one, as the cost can often overshadow any financial benefits they may afford. Speak with your mortgage specialist to find out what works best for you.
Click on the star to rate it!
How useful was this post?
Research & Compare
Canada's Loan Comparison Platform
Largest Lender Network In Canada
Save time and money with Loans Canada. Research and compare lenders before you apply. Share your experiences with Canada's top lenders.
Make Smarter Borrowing Decisions
Whether you have good credit or poor credit, building financial awareness is the best way to save. Find tips, guides and tools to make better financial decisions.
Learn everything you need to know about getting a credit card payment deferral.
Industry Spotlight
What's happening with Canada's credit industry?
Emma, an online insurance platform, allows Canadians to access life insurance in an approachable and convenient way, all from the comfort of their hom...
Find The Best Rate
In Your Region