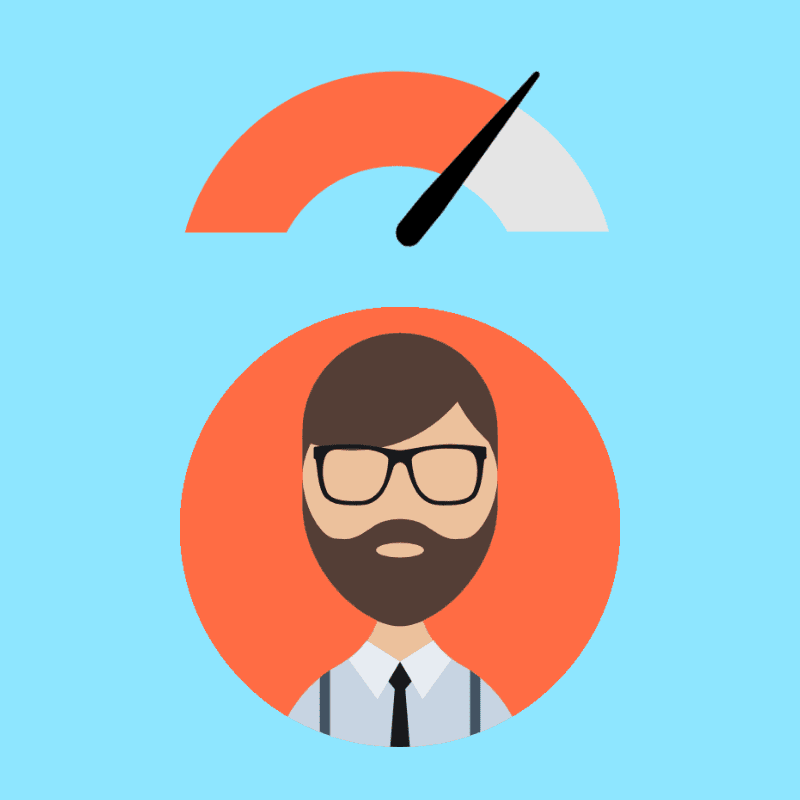 What Should My Credit Utilization Ratio Be?
Credit utilization ratios are a large component of credit score calculations and are a useful ratio for lenders to use when determining the creditworthiness of a loan applicant. Because of their importance in the world of personal finance, it is beneficial to understand what they are, how they work and how you can use credit utilization ratios to your advantage.
Are you a business owner? Click here to learn about your business credit score and report.
What is a Credit Utilization Ratio?
A credit utilization ratio is the percentage of credit available to you that you are currently using. Generally, credit utilization ratios are used to measure the amount of credit you're using on your credit card compared to the limit, but it could be used to measure other, similar forms of credit as well.
Is There a Perfect Credit Utilization Ratio?
Before delving into what the perfect credit utilization ratio is, it is important to understand the two ways that credit bureaus measure credit card utilization ratios. The first is the individual ratio for each credit card account and the second is the total ratio for all of your credit combined. The higher either ratio is, the worse the impact will be on your credit score. Credit utilization ratios make up 30% of your credit score making it the second biggest factor in determining your credit score, the first being your payment history.
Typically, a credit utilization ratio of 30% is considered to be perfect. While having a credit utilization ratio that's too high can damage your credit score, so can a credit utilization rate that's too low. Minimally using or not using your credit at all can hurt you because lenders won't be able to effectively measure your creditworthiness since there aren't any recent accounts to assess or ample history for them to review in your credit report.
Keep in mind that "perfect" is subjective and ambiguous when it comes to personal finance and credit scores. Credit cards and other forms of credit are valuable tools in the world of personal finance, sometimes striving for perfection isn't going to benefit you. Everyone's personal finance needs are unique, you should aim to find a credit utilization ratio that suits your needs. Also, your credit utilization ratio becomes more important when you're applying for new loans or credit, it's not entirely necessary to keep your credit utilization ratio at 30% all the time.
How to Calculate Your Credit Utilization Ratio
Credit utilization ratios are very simple to calculate as it is merely a percentage calculation, the two steps are discussed below.

Calculate your current balance and credit limit. You can find this information on your most recent credit card statements. Alternatively, you can log into your bank account and obtain the most current information. If you can't find this information, give your bank a call for assistance.
Divide the current balance by the credit limit, then multiply by 100. The formula for credit utilization ratios is [ (current balance credit limit) x 100 ]. The number you get using this formula is a percentage.
To help demonstrate the credit utilization ratio calculation, below is an example.
Single Credit Card Calculation
If you're credit card balance is $400 and your credit limit is $1,000, you divide $400 by $1,000, then multiply by 100, the answer is a percentage of 40% [ ($400 $1,000) x 100 ].
Multiple Credit Card Calculation
Let's say that you have two credit cards, one has a balance of $800 and a limit of $1,000 and the other has a balance of $600 and a limit of $1,500. First, total the current balances and the current limits, this will give you $1,400 for the current balance and $2,500 for the credit limit. From there, you can calculate the credit utilization ratio by dividing the current balance by the credit limit and multiply by 100 which gives you 56% [ ($1,400 $2,500) x 100 ].

Click here if you can't decide between a personal loan or a balance transfer.
How Does Credit Utilization Affect My Credit Score?
There are five main factors that impact your credit score calculation, from most important to least important, they are payment history, credit utilization ratios, credit duration or history, new inquiries, and credit type diversity.

As you can see from this list, credit utilization ratios are the second most important factor in calculating your credit score. In fact, credit scores make up 30% of your credit score calculation making it crucial to monitor and maintain, particularly if you're applying for a loan or other credit in the near future.
Want to know how the money you owe affects your credit score? Click this link to know.
How to Improve Your Credit Utilization Ratio
Before making changes to your credit utilization ratio, keep in mind that your credit card information is not updated in real time on your credit report. Usually, credit card information is updated on your credit report when the respective billing cycle ends. Once the billing cycle ends, your credit issuer will send the ending balance to the credit bureau, at that point, it will be updated on your credit report. This means that you won't see any changes you make to your credit utilization ratio on your credit report instantaneously.

This is what happens if you stop paying your credit card bill.

Bettering your credit utilization ratio means lowering it, you can do so using the tips and tricks below.
Increase Credit Card Limits
By increasing your credit limit, but keeping your spending the same, your credit utilization ratio will become lower. It's important to note that a credit bureau can penalize you for increasing your limit as it may indicate an urgent need for funds. Although, this is a short term consequence so long as you continue to manage your credit well moving forward.

Trying to manage your money successfully? If so, look at this.
Be Mindful of Balances
The most obvious thing you can do is keep an eye on balances and avoid going over a certain limit. It's also possible to set up balance alerts with your bank so you're notified when the balance goes over a certain amount.

Here's how to come out ahead with a credit card balance transfer.
Take Advantage of Multiple Credit Cards
If you have multiple credit cards, you can spread purchases across several credit cards. This will help you keep your credit utilization ratio for individual credit cards lower, however, it won't always benefit your overall credit utilization ratio so be wary.
Pay Your Credit Card Twice a Month
By paying your credit card twice a month, you will be keeping your balance lower regardless of how much activity you have on your card. This method is one of the easiest ways to keep your credit utilization ratio low.

Click here to know if paying off your credit card bill increases your credit score.
Credit Card Billing Cycles
Since credit card information is updated on your credit report at the end of a billing cycle, try your best to keep the balance low at the end of a period. This way the balance that shows up on your credit report will be lower, regardless of the activity that went on during the billing cycle.

To learn a few more ways of improving your credit score, read this article.
Balance is Key When it Comes to Financial Health
Credit scores are absolutely important, however, implementing extreme and stringent measures to keep your credit utilization ratio low isn't necessary at all times. It's best to find a healthy balance between taking advantage of credit card products and using them responsibly.

Posted by
Veronica Ott
in
Credit
Veronica is a freelance writer who specializes in creating unique and educational personal finance content. She has extensive experience writing blog posts for companies in the financial sector. Veronica's background is in accounting as she graduated from Western University in 2017 with a degree in accounting. She is passionate about using her accounting expertise to help others with their personal finance questions and issues and enjoys using her writing to educate Canadian readers. When Veroni...
---