What is Revolving Debt and How to Manage it?
While the word debt is used as an all encompassing term to describe the process of owing a specific amount of money, there are in fact different types of debt all which need to be dealt with and managed differently (determine which debt management option is best for you). Revolving debt is a type of debt that does not have a fixed monthly payment in the way that a car loan or mortgage does. This can often lead to debt and repayment issues if not used responsibly.
Convenience and freedom are two of the most desirable qualities of revolving debt, but they are also two qualities that can lead to irresponsible spending and serious credit and debt problems down the line. Learning to manage your credit card debt and other revolving debts is one of the best things you can do for your daily budget and overall financial health.
What is Revolving Debt?
Revolving debt refers to the type of credit accounts that can be used, paid off and then used again; there is no need to continue to reapply. These types of accounts come with pre-determined credit limits, varying interest rates that depend on your credit provider and their payments are calculated based on the balance they're carrying. The following are examples of revolving debt:
Credit cards
Home equity lines of credit (HELOC)
Personal lines of credit
Payments are Based on Your Balance
Revolving debt does not come with a fixed payment like a typical loan, so the more you spend the higher your payment will be. This can often make it hard to create and stick to a budget as you'll never know exactly what your payment is until you receive your statement. This is especially true for those who are carrying large balances or those who irresponsibly use their credit.
A revolving debt payment is based on a formula that calculates a percentage of your balance; usually your minimum monthly payment is about 2.5% of your total balance. While this may seem like a small amount, if you have large balances on several credit accounts you could be spending hundreds on debt repayment every month.
Minimum Payments Lead to Interest Charges
We all know that borrowing money isn't free and that carrying around a lot of debt is even more expensive, this is why if you're trying to manage your revolving credit accounts your number one goal should be to make more than the minimum monthly payment.
Making only the monthly payment will lead to serious interest charges which will only increase the total amount of debt you have. There are no penalties for paying off the full balance of a revolving credit account, just because making a minimum payment is an option doesn't mean you need to do so. In order to better manage your revolving debt it's important that you work towards paying off your balance in full every payment cycle.
High Interest Rates Will Cost You
When dealing with revolving debt, interest rates are one of the biggest challenges. Interest rates are typically much higher for revolving debt as you're borrowing money against an open credit account that has no collateral. The higher your interest rate is the more expensive it is to carry around a significant amount of revolving debt.
Furthermore, if you fall into the minimum payment trap (learn more here) then the majority of your payments will be going towards paying off interest and not the actual amount you spent. This is why if you're looking to start a debt repayment plan it's almost always a good idea to start with revolving debt (or the debt that has the highest interest rate), as it's costing you the most.
Finally, you need to be aware of the different interest rates that your credit accounts may have for different types of transactions. For example, the interest rate for purchases is more than likely different from the interest rate for cash advances and balance transfers.
Looking for more information on balance transfers? Read this article.
Avoid Late Payments at all Costs
Too many late payments will do serious damage to both your credit score and your interest rate. While we don't recommend that you get stuck in the minimum payment trap, it's always better to make your minimum payment than to skip a payment if you can't afford to pay off your credit account in full.
Credit Counts Affect Your Credit Score
While this one may be quite obvious, it's important to understand that your credit accounts greatly affect your credit score and overall credit health. Credit utilization, which is how much of your available credit you use, is the second biggest factor used in the calculation of your credit score. 30% is the maximum amount of available credit you should be using, but if you're looking to get your revolving debt under control then you should aim to only use around 10%.
Dealing With Serious Debt Issues?
If you're currently dealing with serious debt issues and feel as though you need help getting back on track, you should consider one of the many debt management options available through Loans Canada.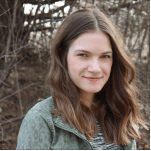 Posted by
Caitlin Wood
in
Debt
Caitlin graduated from Dawson College in 2009 and completed her Art History degree from Concordia University in 2013. She started working as a freelance writer for Loans Canada right after University, eventually working her way up to Chief Content Editor. Her work has led to a large expansion of the company's content department and she manages a staff of talented writers who are passionate about educating Canadian consumers about credit, debt, and all things personal finance. With over five ...
---