HELOC, Refinance or Second Mortgage?
The equity you have built in your home can be used in a number of ways. Whether you are planning to pay off your high interest debt, or looking to do substantial upgrades to your home it is natural to look to your biggest asset as a way to fund some of the bigger financial obligations in your life. If you are considering using some of your equity, there is more than one way to approach it. You can choose to take out a home equity line of credit (HELOC), you can get a second mortgage, or you can refinance your existing mortgage and pocket some cash.
Each method includes its own set of rules and benefits. While one might make sense for a person with pristine credit and an exact amount in their head of what they need to withdraw, another might make sense for someone who isn't sure how much money they need yet, and could suffer from stiff lender rates. Consider all of these facts before settling on your loan method.
HELOC
HELOCs have many pros such as being able to take up to 65% of your home value, being given a line of credit that you can withdraw as needed, and you may even be able to get away with interest only payments. HELOCs also have the added advantage of there not being any fees involved. You only need 20% equity to withdraw this amount, and you will repay a variable rate plus the premium.
Typically you also have to have a minimum credit score of at least 650 in order to qualify for a HELOC, although B lenders might offer more competitive solutions.
The best case in which to use a HELOC would be if you're not sure how much your costs are going to run you. If you are conducting a renovation, costs could end up being more than you originally plan. A HELOC is a great way to make sure that you have enough money available to you without having to take out more than you actually need.
Refinance
If you know exactly how much money you need, then a refinance could be the option or you. Like the HELOC you only need 20% equity in your home though you can gain access to up to 80% of the value of your home. You also need to have the same credit score of at leas 650 in order to qualify with an A-lender.You get one big lump sum payment instead of a revolving line of credit, and you have the option of getting a fixed rate or a variable rate.
The biggest differences begin with the way that interest is calculated. On a HELOC you are only charged interest on what you pull out while a refinance charges you interest on on the entire loan. You are also not necessarily going to go through your existing mortgage lender, you can also go to big banks and prime lenders for your refinance.
There are also fees and penalties involved with the refinance option: prepayment penalties that can equal up to 3 months of interest. The amount you would pay on your loan would include interest and principal. If you think that this is a deterrant, also consider that your monthly payment could be lower in the case of a refinance. This is a good option for those who are taking out money for a large expense such as a child's education.
Second Mortgage
A second mortgage is a third option if you don't think that you can qualify for the other options. If you have less than 20% equity in your home, or your credit score is less than 650, then you most likely would have to take out a second mortgage. 10% home equity and a credit score of 550-700 is sometimes all you need to get the loan from trust companies and private lenders.
Second mortgages involve appraisal fees, legal fees, lender's self-insured fees, and mortgage fees. You also have interest that accrues on the full loan. You can borrow up to 90% of your home's value. It may not seem as attractive as the other options , but it can get you the money if you need it. A second mortgage could be beneficial to those who currently have high interest credit card debt, and a lower credit score because of it. You could take out a second mortgage to wipe out the revolving debt, and consolidate your payments into one instead of many.
Also, it is important to note that like a refinance, you have to pay your second mortgage along with your existing mortgage.
These were three examples that you can use to access some of the equity that is in your home. Even though there are many other creative options, we just wanted to let you know about those that are the most widespread. In order to know which is best for you, you have to carefully consider your situation, why you are in need of the loan, and where your current credit score sits.
For more information on the different ways to access the equity in your home, click here.
---
★
★
★
★
☆
Rating of 4/5 based on 1 vote.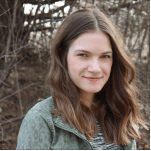 Posted by
Caitlin Wood
in
Finance
Caitlin graduated from Dawson College in 2009 and completed her Art History degree from Concordia University in 2013. She started working as a freelance writer for Loans Canada right after University, eventually working her way up to Chief Content Editor. Her work has led to a large expansion of the company's content department and she manages a staff of talented writers who are passionate about educating Canadian consumers about credit, debt, and all things personal finance. With over five ...
---