All You Need to Know About NSFs and Bounced Cheques
Bouncing a cheque might seem like something that happens to everyone at least once in their lives and that it's not really that big of a deal. This can be the case for some bounced cheques but others can lead to significantly more hassle, including criminal charges. Like most financial issues bounced cheques need to be taken seriously especially today as most cheques are electronically cleared. This means that it only takes hours to clear a cheque instead of days which has led to more people bouncing cheques because they think that by the time their cheque is cleared there will be enough money in their account.
We've compiled the most important information you need to know about bounced cheques to help you be better informed if you ever have to deal with one yourself.
Most Common Ways a Cheque is Bounced
Forgetting to enter a transaction into your chequebook and then thinking you have more money than you actually do.
Not communicating with your significant other about your account balance.
Not balancing your chequebook.
Thinking you'll be able to make a deposit into your account before a cheque is processed.
Writing a cheque even if you know you don't have the money in your account to cover it.
Undiscovered fraudulent activity.
Legal Issues
While most bounced cheques occur simply because someone makes a mistake there could be legal ramifications. If you are accused of trying to defraud the person you have written a bad cheque to then you could be charged as a criminal. Be careful about writing cheques when you know that you don't have the money in your account to cover them, you might not being trying to defraud anyone on purpose but the consequences could be serious.
The Price of Convenience
Overdraft protection is probably looking like a really great option right now but don't be fooled by the convenience as it comes with a price. If you sign up for overdraft protection with your bank then they will automatically cover a bounced cheque for you and charge you a fee. The convenience of having the protection be automatic means that you'll never really have to worry about the issues associated with bouncing a cheque. But what your bank probably won't tell you is that the fee that they charge you for covering your bounced cheque is similar to those that payday lenders charge. Make sure you decide if the convenience is worth the price before you sign up for overdraft protection.
Your Credit Score May Suffer
While bounced cheques may not appear on your traditional credit report they can still have a negative impact in your credit score. If you bounce a cheque and are consequently being sued then that will show up on your credit report. Furthermore, if a bounced cheque has led to your debt being taken over by a collection's agency then that will also show up on your credit report. While those are two extreme examples a more common mistake is when you bounce a check to a company. If you pay a bill, with a cheque, to a company that reports to a credit bureau and it bounces then it's likely that it will show up on your credit report.
Unfortunately these types of "black marks" on your credit report can prevent you from opening new bank account, getting a loan you might need or being able to get more credit. This is why you need to take bounced cheques seriously and make it a priority to never bounce one yourself.
Stay on Top of Things
Now that you see all the issues and complications that come with a bounced cheque you understand why it's so important to stay on top of all your accounts and their balances so that you don't bounce a cheque. Here are a few steps to take to protect yourself.
Ask your bank about a line of credit to help with overdraft protection. There might be several options so choose the one that best suits your current financial situation.
Keep track of all the cheques that you write in whatever way is best for you, balance your chequebook or keep a list.
Enter all debits into your chequebook, even those that are recurring, you might forget one month and then accidentally bounce a cheque.
Use any and all online services that your bank provides to monitor your accounts.
Follow these steps and you should have no trouble preventing or dealing with a bounced cheque, being prepared is always your best defence.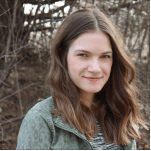 Posted by
Caitlin Wood
in
Finance
Caitlin graduated from Dawson College in 2009 and completed her Art History degree from Concordia University in 2013. She started working as a freelance writer for Loans Canada right after University, eventually working her way up to Chief Content Editor. Her work has led to a large expansion of the company's content department and she manages a staff of talented writers who are passionate about educating Canadian consumers about credit, debt, and all things personal finance. With over five ...
---