Applying For a Loan With the Canada Child Tax Benefit
By

Bryan in Loans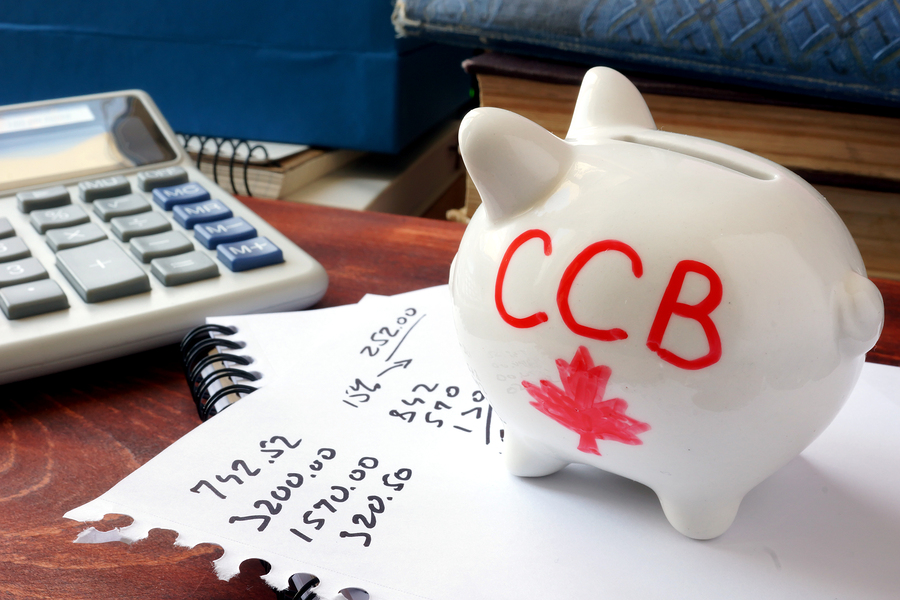 2016, along with the election of our new Prime Minister, Justin Trudeau, marked the start of several changes to our country's policies on income taxes and other government benefit programs. This included some notable adjustments to the C.C.T.B. (Canada Child Tax Benefit), which as of July 20th, 2016 is officially re-named the "Canada Child Benefit."
We receive questions every day about a variety of different types of loans and the application processes that comes with them. One question that we frequently receive is: "Will I qualify for a loan if I'm currently receiving the Canada Child Benefit?" While the answer to this question varies from lender to lender, here's what you need to know about applying for a loan when your income comes from the Canada Child Benefit.
What is the Canada Child Benefit (CCB)?
The Canada Child Benefit is a type of payment that families or single parents can apply for when they have a child or children who are currently under the age of 18. Certain aspects of the benefit have been modified as of July 20th, 2016. These changes were implemented as a way to simplify, but also improve the program for current and future beneficiaries. Some of those changes include:
A less complicated process

(families will generally receive a specific amount per month, over a period of 12 months).

Different standards of payment

(families with a lower income will receive a more substantial amount than those with a higher income).

An increase in the benefit amount

(by an average of $2,300 for 2016-2017).

The benefit is now tax-free (families/parents will not have to pay taxes for the C.C.B. when filing their income tax returns).
The amount of the benefit is dependent on certain criteria, including how many children you (and your spouse or common-law partner) have, how old your children are, and how much income you make annually. For example, families who earn a lower income (less than $30,000 a year) should get an average of $6,400 a year for each child under the age of 6. Once the child or children reach the age of 6-17, the benefit amount will decrease to $5,400 a year per child. However, families with a significantly higher income (over $150,000 yearly) will likely be granted less. There is also an additional $2,730 per child with a physical or mental disability that qualifies for the D.T.C. (disability tax credit).
For more information on How to Apply for a Personal Loan on ODSP (Ontario Disability Support Program), click here.
Along with all the other changes that have been implemented to the Canada Child Benefit, a more accurate "benefit calculator" has been issued by Canada Revenue Agency, which requires a parent to enter more detailed personal information, but gives a more precise calculation of how much money they will receive annually from the benefit.
To access the Canada Revenue Agency's Child and family benefits calculator, visit their website.
How Do I Receive the Canada Child Benefit?
Parents who want to become eligible for the C.C.B. have to submit their income tax returns every year, no matter what their income is, even if they aren't currently earning any income. This rule also applies to their spouse or common-law partner, if they have one. Once the parent is approved for the benefit, they'll receive the payment in monthly installments, from July of that year until June of the following year. Once the parent and/or their spouse/common-law partner have filed their income tax returns, the sum of their benefit will be recalculated that coming July, based on the details of their return, until the child or children reach the age of 18.
Why Would Someone Who Qualifies for the C.C.B. Need a Loan?
There are many reasons why people need to apply for loans. Even when the Government is giving them a bit of extra money each year, families who are currently benefitting from the Canada Child Benefit are no different. In fact, depending on the parent or parents' current income and how many children they have, it can be very hard to support a family while dealing with all the other expenses one might have, like a mortgage, car payments, etc. Some parents might even need a loan just to cover the costs of their daily expenses, such as groceries, rent, or utilities.
It can be especially hard for single parents making one income to earn enough to both raise their children and finance their home, a car, and other necessary expenses, so a loan can help out greatly during times of financial uncertainty. Particularly when it comes to families with multiple members involved, parents and children alike, emergency situations of all sorts might arise, whether they're medical or financial, that could require a loan to help cover the costs associated with whatever that situation might be.
For more Common Reasons Why People Turn to Loans Canada for Help, read this.
How Can I Get Approved for the Loan I Need?
When it comes to the majority of lenders, whether they're banks or other organizations, the qualification standards will vary from loan to loan. The standards for the clients they take on, however, will remain relatively the same. In other words, what any legitimate lender will want to know, first and foremost, is that you're financially stable enough to pay back whatever amount of money they're letting you borrow, along with any interest charges that apply. Depending on your chosen lender, their application process might include them checking:
Your credit

(report, history, and score)

Your financial records

(history of debt/bankruptcy, income, etc.)

Your employment history

(usually from the last 2 years)
While these categories are likely going to be the most important points to check off, other qualification areas might be subject to inspection, so it's best to have all your financial and personal information updated and organized prior to applying. Just remember that there are a lot of illegitimate parties that are posing as lenders, who are actually scam artists trying to steal from you, so make sure you learn about Loan Insurance Scams while looking into online lenders.
Check out our other article on the Top Canadian Financial Scams.
Once you've found a legitimate lender to apply with, there are a few simple things you can do to increase your chances of getting approved, besides being organized of course.
Do Research and Shop Around for Lenders.

There are many different lenders catered to all types of borrowers. Some have stricter qualification standards, such as a high credit score. If you don't have a high score, there are other lenders out there that don't use your credit score as a deciding factor. Just make sure to read customer reviews and look for that lender in the Better Business Bureau database to confirm that they are a real company.

Calculate your Debt-to-Income Ratio.

This is a good way for both you and your lender to know if you are financially stable enough to deal with the cost of a loan. Add together the average total cost of your monthly loan payments and other debts, then divide it by your regular monthly income. You'll then have your debt-to-income ratio. Ideally, your ratio should come out to 30-35%, lower if possible. If your ratio is higher than that, it might be a better idea to hold off on applying until you and or your spouse can increase your income or find another way to lower it.

Find a Trusted Co-Signer.

Getting a close friend or family member can help increase your chances of approval. Just make sure that they are also financially stable and ready for the lender's review process.

Check Your Credit.

As we said above, many lenders don't check your credit before approval, but doing it yourself is a good way to know if you're financially stable enough to handle going into debt.

Pay Off Your Other Debts.

This is one of the most important things to do before making any financial decisions. If you already have other debts (credit card bills, etc.) it's best to pay them off before applying for a loan. If you can pay your debt and still afford the loan, it's safer to apply.
Loans and Your Canada Child Benefit
Depending on the number of children you have and what age they are, the amount you receive from your Canada Child Benefit could be quite favorable. This, coupled with your yearly income could help you along towards getting approved for the loan that you need. As long as you and spouse, or you as a single parent can show that you'll be able to afford the cost of the loan payments, you should be able to find a lender that will suit your financial needs.
---