Magical Credit Reviews, Ratings And Fees 2020
ADDRESS
970 Lawrence Ave West
Toronto, Ontario
BUSINESS HOURS
Monday-Thursday 9 am-8 pm
Friday 9 am-5 pm
Saturday 12-8 pm
Sunday 12-8 pm
WEBSITE
Presentation
Who Is Magical Credit
Magical Credit has been helping Canadians consumers get approved for quick and simple short term personal loans since 2014. They offer personal loans up to $20,000 regardless of the borrowers' past financial issues or credit. It is their number one goal to provide access to the loan solutions Canadians want and need. Better yet, Magical Credit accepts a wide variety of incomes, including but not limited to:
Unemployment insurance

Workers Comp

Maternity leave

Pensions

Baby bonuses
Magical Credit specializes in working with low-income earners and bad credit consumers. If you've been turned down by your bank, are looking for an alternative to a payday loan, or need to quickly cover the cost of an expense, Magical Credit could be the lender for you.
How Can I Get Approved By Magical Credit?
If you're looking to apply for a loan, it's important to realize that most lenders will check your credit report and financial profile to see how easily you could afford the associated costs. The general rule is that the healthier your finances are, the easier it will be to get approved for a large loan with a low-interest rate and a decent repayment plan. 
Luckily, Magical Credit specializes in bad credit loans, so qualifying with them may not be as tough as with a bank or other prime lender. Check their webpage to learn which personal and financial documents will be accepted during the application process. 
Typically, here's what you need to apply and get approved with Magical Credit:
A steady source of employment for at least 6-months

Proof that you have a minimum monthly income of $600 (most recent T-4, etc.) 

Be discharged from any consumer proposals or bankruptcies

A confirmable banking account

Your latest 90-day bank statement

Government ID that proves you're the age of majority in your area (18-19+)

An active credit report with no history of defaulting on payday loans
You must also be a permanent resident of one of the following provinces or territories:
Alberta

British Columbia

New Brunswick

Newfoundland & Labrador

Northwest Territories

Nova Scotia

Nunavut

Ontario

Prince Edward Island

Yukon Territory
How to Apply For a Magical Credit Loan
While the Magical Credit head office is located in Toronto, Ontario, their web services are available 24/7. So, if you would like to apply for one of their loan products, you just have to fill out the proper forms through their online portal. 
If you complete the application honestly and end up qualifying, your loan funds will be deposited directly into your bank account. You will then repay the loan through monthly or bi-weekly installments (with interest) over a set period of 6 – 60 months. Upon its due date, each payment will be automatically debited from your account.
What Does a Magical Credit Loan Offer You?
As mentioned, one of the best things about Magical Credit is that they offer relatively large bad credit loans with easier qualifying standards than many prime lenders in Canada. After all, a loan of up to $20,000 can help you cover plenty of different expenses and outstanding debts. 
Nonetheless, it's important to consider every benefit that a lender can offer you before you hand over any of your personal or financial information. Make sure that they are a legitimate enterprise with positive reviews and business credentials. 
Here are a few other benefits that Magical Credit brings to the table:
Adjustable interest rates and repayment plan terms.

Loans are unsecured, so no collateral is necessary for approval.

Same-day approval and funds deposit is possible.

Their calculator gives an estimate of your potential loan costs.

$200 bonus cheque if you refer a friend or family member to their services.

Borrowers who have bad credit, low incomes, or are living off government benefits can qualify with the appropriate documentation.
What Does a Loan from Magical Credit Cost?
Another essential thing to remember about any loan is that there will be other costs included in the final price, such as your interest rate and loan origination fees. Prior to applying, it's a good idea to get a loan estimate and factor your potential payments into your budget to see if you can afford them, along with all your other daily expenses. 
On their webpage, Magical Credit states that they charge: 
An average monthly interest rate of 3.9% (19.99% – 46.8% APR)

Around $200 of administrative fees for a loan with a 1-year term
Although loan approval won't be too difficult to obtain, you may be offered a relatively high-interest rate, due to the risk associated with clients that have lesser financial health. However, the better your finances and credit are, the lower your rate will end up.   
What Are the Pros and Cons of a Magical Credit Personal Loan? 
Depending on where you live and what your financial health looks like, Magical Credit could be the right option for you. Remember to compare the various benefits and drawbacks that accompany their services.
Pros 
Larger loan amounts than many subprime lenders will offer

Safer and less expensive than a payday loan

No collateral is required for approval

They won't charge you for paying your loan off early

Timely payments will raise your credit score and look good on your credit report
Cons
Interest rates may be higher than traditional secured or unsecured loans

Loans terms cannot be extended or automatically renewed 

A penalty fee may apply for any NSF (non-sufficient funds) 

They aren't available in Manitoba, Quebec, or Saskatchewan

Defaulted payments may lead to penalties and a credit score decrease
What is an unsecured loan?
Some lenders in Canada will give you the option of applying for a secured loan, which is where you offer up one of your assets as loan security, such as a vehicle or other valuable property known as collateral. Since this lessens the risk for the lender, they may approve you for more favourable loan conditions. Unfortunately, if you default on too many payments, your lender would be able to seize your collateral as compensation. Alternatively, you can apply for an unsecured loan, which is Magical Credit's main product. Despite the average unsecured loan being more expensive and less adjustable, you won't have to endanger any assets.
What qualifies as bad credit? 
Bad credit can occur in many ways, such as defaulting on your credit products, carrying too much unpaid debt, going through a debt consolidation procedure, or falling victim to identity theft. You may also have bad credit when your credit report is first created.   Generally speaking, a credit score of 300-600 qualifies as bad credit and is a sign that you have a higher likelihood of missing loan payments. This may cause problems when you apply for new credit products, especially large loans from prime lenders, where approval standards are tougher.
Is Employment Insurance (EI) accepted as a form of income?
Many alternative lenders, including Magical Credit, accept employment insurance, CPP, CBB, maternity leave benefits, and other government subsidies as income. However, to have this income accepted, it must be directly deposited into your bank account. 
Does Magical Credit offer debt consolidation? 
Though Magical Credit doesn't have a product that is specifically designed for consolidating debt, you may apply for a personal loan that can provide you with the same results. Simply, apply for a personal loan large enough to cover your smaller debts. That way, you'll be able to manage all your debts under one payment at a lower interest rate. 
Canadian FinTech & AI Awards
For FinTech Company of the Year 
Services
Offered Services
Loan Range

Rate & Terms

Product Details

Eligibility

Requirements & Documents

Personal Loan

Up to $20,000

Interest Rate

19.99% - 46.8%

Term (Months)

6 - 60

Funding Time

Same day

Funding Method

Direct deposit

Repayment Options

Monthly or bi-weekly automatic payments

Employed for at least 6 months
Income must be directly deposited into your bank account
History of repaying loans
Must not be currently under a bankruptcy, consumer proposal or debt consolidation

Age of majority in your province
A valid form of government-issued I.D.
Instant Verification to your bank statements through our application
Reviews
Reviews & Ratings
Reviews From Experts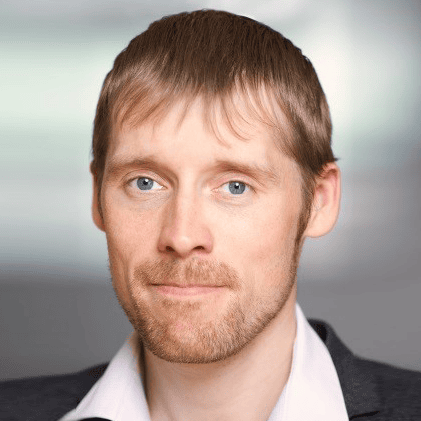 Magical Credit fills an important lending niche. They provide short-term financing regardless of any credit issues in the past. Magical Credit's website is very user-friendly. It's upfront about its loans terms and provide enough info for you to make an educated decision. It's also quite active on social media, trying to educate you to get in better financial shape.
Application simplicity

Reputation

User experience

Information and transparency

Is Magical Credit legit or a scam? See what others have to say.
Took them 2 days to even respond and after pulling a hard check on my credit report they told me upon reviewing your credit file we are unable to appr... read more
This is a trusted service provider in Canada.
Very easy process. Thanks
Wonderful staff and they are a fantastic help.
I had the best experience with Magical Credit. Needed a loan to fix my car and they approved me for a loan when no one else would. I applied and appro... read more
Awesome, Fast and Secure!
---
The provider displayed on this page has not endorsed this listing.
Review Widget
Want to show off your rating on your website? Copy the code below to embed our review widget on your website.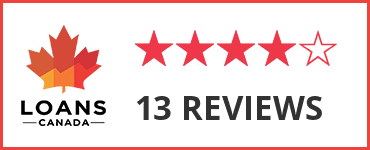 Learning Center
Videos
Learning Center
Infographics
Learn everything you need to know about getting a credit card payment deferral.