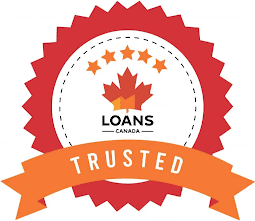 Join
millions

of Canadians who have already trusted Loans Canada Find A Lender
Provider Details
Who is Cash Money?
Cash Money offers payday loans, personal loans, and line of credit loans from $1,500 to $10,000. For more than two decades Cash Money has been providing Canadians with fast access to short-term financing options. You'll benefit from an easy application, more flexibility than banks, quick approval, and friendly customer service.
Cash Money FAQs
Should I take a payday loan or an installment loan?
A payday loan offers small loan amounts that must be paid back by your next payday. A payday loan should only be used as a last resort as they are incredibly short-term and have very high rates. Installment loans are a much better option as they provide longer terms and lower interest rates, making payments more affordable.
Can I refinance my loan?
Yes, you may be eligible to refinance your loan if:
Your account is in good standing
Your available credit is greater than your minimum payment
When you refinance a loan, you are simply rolling over your current loan into the new loan which typically has different rates and terms.
How will I receive my funds?
If you apply at a local Cash Money location, you will receive your money in-store if approved. If you apply online or by phone, you may opt to receive your money through any of the following:
In-store
Direct deposit
E-transfer
Opt+
What is a line of credit good for?
A line of credit is great for emergencies as it provides you access to a large sum of money that you can draw from when you need it. Moreover, interest is only applied to the amount used and not the amount of credit you have access to.