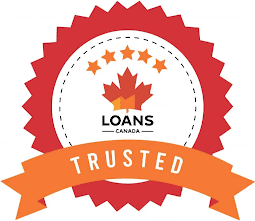 Join
millions

of Canadians who have already trusted Loans Canada Find A Lender
Provider Details
Who is Spring Financial?
Established in 2016, Spring Financial is an online consumer lending company that has helped over a million Canadians borrow money and achieve greater financial freedom with its growing suite of smart money solutions.
Many Canadians are trapped in a cycle of payday loan debt because other traditional lenders turn away customers with low credit. But Spring Financial provides specialized loan products designed to give all Canadians the opportunity to build credit and borrow responsibly. If you need to cover an emergency expense, consolidate debt, or make a big purchase, Spring also provides unsecured personal loans.
How Easy Is It To Get A Loan With Spring Financial?
As an online lender, Spring Financial has made it extremely easy to apply for any of its loan offerings. You can apply online in under five minutes, get approved online within hours, and get the money deposited into your bank account the same day.
Spring Financial works hard to get all customers approved for their unsecured personal loan products. However, if a customer cannot be approved for a personal loan, The Foundation is designed specifically for building credit and saving money. With an approval rate of 100%, any Canadian can access The Foundation to build credit.
To learn more about Spring Financial, check out our editorial review here.
What Types Of Loans Are Offered By Spring Financial?
Spring Financial offers three products: The Foundation, Evergreen Loan, and unsecured personal loans.
The Foundation
Payment:

$55 Bi-weekly (not upfront)

Term:

12 months with the option to extend by 6 months if needed

Savings:

Save $750 in 12 months.

Benefits:

Build credit, save money, guaranteed access to fair financial products
The Foundation is a credit building and savings product that lets any underbanked Canadian start building credit and saving money immediately. It does not provide money upfront. Instead, The Foundation functions as a subscription with each payment reported to TransUnion and Equifax. As you make your payments on time, Spring will report them to the bureaus which in turn helps you build your credit. All subscribers to The Foundation will automatically get approved for the Evergreen Loan, a $1,500 upfront cash loan. This approval is guaranteed after 12 months of timely payments with The Foundation and does not depend on improvements to your credit score.
Do Credit Builder Programs Work?
The Foundation is not your traditional type of financing but it is a powerful tool to leverage if you want to build credit quickly. Accessing more mainstream loan products and qualifying for lower interest rates in the future are just a couple of the many benefits you'll enjoy with an improved credit score. And Spring Financial practically guarantees success with The Foundation. Once on The Foundation, Spring will set up a new, positive tradeline on your credit file and begin reporting all your payments. After 12 months of timely payments, you'll have bolstered your profile and built $750 in savings in the process.
The Foundation has already helped tens of thousands of Canadians strengthen their credit rating. You can use the money you saved at any time for monthly bills or even to make your next payment for The Foundation. Payment schedules are flexible – you can increase payment amounts to speed up your savings or decrease your payment amounts if your budget is tight. You can also extend the term by six months or cancel free of charge at any time.
Evergreen Loan
Loan amount:

$1,500

Annual interest rate:

18.99%

Term:

18 months

Payment schedule:

Bi-weekly payments as low as $44

Benefits:

Continue building credit, cheaper than alternatives
The Evergreen Loan is an upfront cash loan available to all customers who successfully finish 12 months on The Foundation. As you can see, it has a lower interest rate than standard credit cards and is much more affordable than any payday loan. The best part? You can continue improving your credit score with every payment, and that's something you can't do with a payday loan.
Unsecured personal loan
Loan amount:

$500 to $35,000

Annual interest rate:

9.99% to 46.69%

Term:

6 months to 60 months

Payment schedule:

Bi-weekly payments

Benefits:

Usually approved and funded within 24 hours, flexible payment plans
With an unsecured personal loan from Spring Financial, you can get funded for up to $35,000 and take advantage of Spring's flexible payment schedule. Pay your loan in installments over nine months or take up to 60 months if needed. Spring Financial works hard to get you approved regardless of your credit situation and looks at more than just your credit score when you apply. If approval is not possible, you'll be invited to sign up for The Foundation so you can start building your credit and brighten your financial outlook.
What Makes Spring Financial Different From Other Lenders?
All Credit Scores Are Welcome
While other lenders have minimum credit score requirements before they even look at an application, Spring Financial works with customers facing a variety of financial situations to responsibly approve loans for every credit rating.
Access All Financing Solutions From The Comfort Of Your Home
Many lenders and banks require you to visit a branch in order to access a financial product. Spring Financial provides access to 100% of their products from the comfort of your own home. Apply online and one of their agents will reach out to you by phone or by text. You can complete all of your documents online or on your smartphone and receive funds via e-Transfer on the same day.
Focus On Building Credit
Spring Financial is ideal for any Canadian seeking the opportunity to start building credit and borrowing money responsibly. Because it's usually so difficult to get approved for most loan products with bad credit or no credit, Spring's simplified solutions practically automate credit building for anyone who signs up for The Foundation.
Guaranteed Approval
Big banks reject borrowers with low credit ratings. Instead of turning people down, Spring Financial works with them to improve their credit situation. That's why anyone can get approved for The Foundation. With this sensible credit-building tool, you should also see a substantial increase in your credit after just 12 months of timely payments.
Fast Funding
Thanks to advanced banking technology, Spring Financial delivers the convenience of same-day funding at no extra cost. You can get approved and funded quickly (usually within 24 hours) via EFT or e-Transfer technology.
Flexible Repayment Schedule
With Spring Financial's unsecured loans, you can extend your payment schedule up to 60 months. You can also pay the entire sum back whenever you decide. With The Foundation and Evergreen Loan, you can increase or lower your payments every month by speaking with Spring's customer support.
How To Apply For A Spring Financial Loan
Applying at Spring Financial is always quick and hassle-free.
The entire process is done in just three easy steps:
Submit an online application in under five minutes.

Provide a valid government-issued ID and complete the online banking verification.

Get approved and see the funds arrive in your bank account as soon as the same day via e-Transfer.
You can also apply over the phone or by text. Live agents are ready to chat with you and help you gather and review the required documentation.
Spring Financial FAQs
Can I receive funds by Interac e-Transfer?
You can get a personal loan or Evergreen loan sent by Interac e-Transfer within 24 hours of approval. Funds can also be sent by electronic fund transfer (EFT) in one to two days.
Does Spring Financial charge any extra fees?
Spring Financial states that there are no hidden costs, so you never have to worry about things like application fees, setup fees, maintenance fees, or cancellation fees. There is, however, a $30 missed payment fee. If you think you'll have trouble making payments on time, contact customer support to discuss your options and make new arrangements.
Does Spring Financial offer guaranteed approval loans?
Spring Financial does everything it can to get you approved for the money you need today, even if you have poor credit or no credit. However, some people who apply for an unsecured personal loan may be referred to The Foundation to help them rebuild credit first. By completing The Foundation, customers guarantee themselves that they will qualify for an upfront cash loan in 12 months. The Foundation has a 100% approval rate.
Can I cancel my Spring Financial loan if I change my mind?
You can cancel anytime for free. Customer support can also lower your payments or send you some or all of your savings to help out. Contact the team to see what options are available.
Where can I find more reviews about Spring Financial?
With more than 4,000 reviews combined on
Trustpilot
and
Feefo
, you can see what thousands of Canadian customers are saying about Spring Financial.