Can I Get a Loan With B.C. Disability Assistance?
By

Caitlin in Loans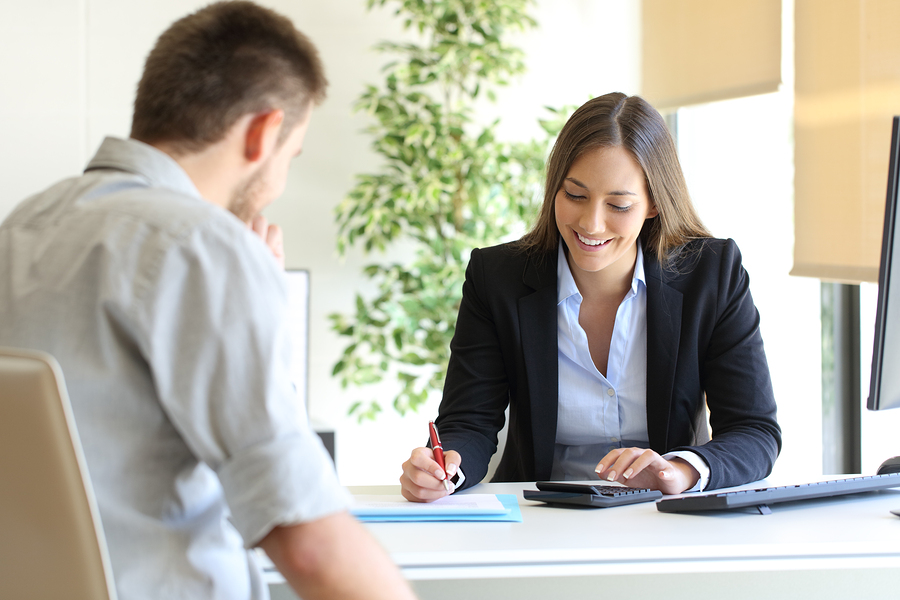 British Columbia, like every province in Canada, has a financial aid program reserved for people with physical and mental disabilities. Qualified applicants will receive a monthly payment from the B.C. Government, allowing them a regular income and other benefits if they can only work part-time, or cannot work at all due to a certain disability.
A disability pension can also be supplied by the Canadian Government towards War Service Veterans, Royal Canadian Mounted Police members, Canadian Armed Forces members, and Civilians who've served in support of the Armed Forces during wartime (this specific pension applies to veterans and armed forces members in every province, not just British Columbia).
In fact, as of April 1st, 2017, the B.C. Government announced a $50 monthly increase in disability benefits. So, any British Columbian currently approved for the Disability Benefit is now eligible to receive up to $1,033 per month (up from $983). If your spouse or common-law partner also qualifies for disability assistance, you can receive up to $1,773.06 monthly.
Our Loans Canada team often gets questions concerning a potential borrower's ability to get a loan when it comes to a Canadian Federal or Provincial Government benefits that they are currently, or might soon be receiving. In this case, what those prospective borrowers want to know is: will they be approved for a loan while they're on British Columbia Disability Assistance? If you're wondering the same thing, check out the article before for more information.
How to Qualify for B.C. Disability Assistance
Like any Government program, anyone who wishes to apply for B.C. Disability Assistance must meet certain criteria before they are approved to start receiving benefits, such as income and health supplements, special transit passes, and optical or dental coverage. People who wish to apply must demonstrate their eligibility by:
Showing that they meet financial eligibility to receive assistance.

Being at least 18 years old (application is also possible 6 months after an applicant's 17th birthday).

Having a physical or mental impairment that is likely going to continue for more than two years.

Being significantly restricted in their ability to perform daily-living activities.

Requiring daily aid from an assistance device (wheelchair, crutches, etc.), an assistance animal (support dog, etc.) or the help of another individual (nurse, caregiver, etc.).
Qualified applicants should receive their confirmation letter soon after, and can start collecting their disability benefit on a monthly basis.
For further information on B.C. Disability Assistance, please visit the British Columbia Government website.
Why Someone Benefitting from B.C. Disability Might Need a Loan
While many people with disabilities can continue to work or apply for income assistance (an added benefit that must be applied for), there are some whose impairment stops them from working altogether. In any of these cases, securing a personal loan can make a huge difference towards a qualified applicant's living and financial situations.
Some other reasons why someone benefitting from B.C. Disability Assistance would need a loan include, but are certainly not limited to:
Housing Costs (Mortgages, Rent, Property Taxes, Etc.)
With the British Columbia real estate market being as expensive as it is, it can be hard for any person, even someone earning a monthly benefit to comfortably afford a mortgage or housing costs. Even rent for a small apartment can be extremely expensive, especially for a space that's close to or located near a major metropolitan area like Greater Vancouver. So, a loan to cover those housing costs can be a huge help.
Financing a Vehicle
While the B.C. Government can also supply its disability earners with public transit passes, getting around this way is not easy for everyone, especially those who live outside city limits. Even if the public transit system in a large city like Vancouver or Victoria can be efficient enough, the areas on the outskirts of the city, such as Langley or Sydney might not be. In fact, some people with disabilities need to finance vehicles that are modified for added convenience with devices like wheelchair power lifts, hand pedals/steering wheel mounted controls and rear-view cameras.
Emergencies
Loans are not just for larger expenses like cars and mortgages. Emergencies, both medical and financial can happen to anyone, regardless of their disability or lack thereof. Whatever that unexpected emergency might be, getting a loan to cover that expense can help someone deal with it in an affordable, efficient manner.
Home Renovations/Modifications
Just like they might have to do when financing a vehicle, it's common for people with disabilities (or their families/caretakers) to hire a contractor to add renovations or modifications to their homes, such as a wheelchair ramp or a power lift for easier access. While their B.C. disability benefit might cover part of those costs, it might not leave them with enough leftover to pay for their other general expenses. So, a loan to pay for a contractor's services can be a great asset.
How to Improve Your Chances of Securing a Personal Loan
There are a number of ways you can prepare yourself for the loan application process that should improve the likelihood of getting approved. Depending on what kind of loan you're looking to secure, the process involves several different steps. For instance, your lender might review:
Your credit report, accounts, history, rating, and score.

Your financial records (current income, record of debt/bankruptcy, etc.)

Your

bankruptcy score

.

Your employment history (if any).
Make sure that, if you are currently benefitting from B.C. Disability Assistance, that you inform your lender and provide sufficient proof with any relevant documents/identification. You can also increase your creditworthiness by:
Preparing and Updating Your Personal/Financial Information
This is a good first step to take before any large financial transaction. For most lenders, a potential client being financially disorganized is a possible sign of future debt/bankruptcy problems. Having all your personal and financial information updated and ready for inspection will not only increase your chances of getting the loan you need but will also make the application/approval process go a lot smoother.
Paying Off Any Other Outstanding Debts
Another important financial practice to stay on top of, paying off any other debts before applying for a loan should be considered a priority. Since your potential loan will most likely be adding to your debt load, having, for example, a number of credit card accounts open with large balances spread across them will only cause you further financial stress. Not to mention there's a high probability that your lender will be reviewing your credit and multiple unpaid debts is a risky indication to them.
Finding a Trusted Friend, Family Member or Guardian to Co-Sign
For anyone wishing to secure a larger loan, finding a co-signer is a good way to get approval, especially if your credit is not as favorable as you'd like it to be. Depending on the nature of your financial situation, having a dependable friend, family member or guardian co-sign and review your application with you can be a smart move.
Doing the Proper Research
Researching several lenders in advance is another very important thing to do before applying for any loan. Since banks and other financial institutions have stricter guidelines and qualification standards for which clients they lend to, this can force those with less favorable credit to turn to alternate lenders for the loans they need. However, there are a lot of illegitimate "lenders" who prey on this fact and are actually scam artists trying to steal your money and personal or financial information. What they will likely try to do is sell you fake "loan insurance," claiming that it's a necessary expense that you'll need to pay before they grant you a loan. Watch out. It is illegal for any lender or creditor to demand any form of payment before you receive your loan. Any organization that does ask this of you is a likely scam artist.
Please read our latest PSA on current Canadian loan scams here.
Because of this, it's extremely important to do prior research before signing any contracts or giving over any information about you or your finances. Even some customer reviews can be fake, trying to lure you in, so always look up any lender in the Better Business Bureau database to see that they are a legitimate company.
Loans and Your B.C. Disability Assistance Benefit
Depending on the level of your disability, having a friend, family member or caretaker there to help you complete any necessary paperwork and/or co-sign your application can be a good idea. However, even If you're currently benefitting from B.C. Disability Assistance, there's no reason why you shouldn't be able to secure the loan you need.
---