How to Get Approved for a Personal Loan on ODSP
The Ontario Disability Support Program offers both financial and employment support for adults with disabilities living in the province, who require the assistance and who meet the qualifications. While the program does provide support for countless Ontarians, in certain situations, it is difficult for some recipients to make enough money each month to afford basic life necessities, let alone cover the cost of an unexpected expense.
It's because of this that we receive at least one question a day concerning the process of applying for a loan while on ODSP (it's also why we chose to write this article, providing access to financial information is extremely important to us). It's easy to think that loans are meant solely for those with traditional 9-5 employment, this is of course not the case anymore.
It is possible to apply for and get approved for a personal loan when your income is coming from ODSP. But, it's also important to keep in mind that all lenders are different and that it may take more time or require a bit more work on your end.
Financial Advice That Has Stood the Test of Time, click here.
Approving ODSP Recipients for Personal Loans
Approving a consumer for a loan is all about assessing risk and verifying whether the potential borrower can, in fact, afford to make loan payments on top of all their other financial requirements. If you truly cannot afford to take on a loan, the fact that your income comes from ODSP, won't be the reason you get rejected.
People with high-paying 9-5 jobs get rejected for loans all the time for a wide variety of reasons. All lenders are different and have their own set of requirements when it comes to approving anyone for a loan. If you meet a lender's loan requirements, but your income comes from ODSP, there's no reason why you should get rejected.
Increasing Your Chances of Getting Approved for a Loan While on ODSP
When your income is coming from ODSP, it means you're in a unique financial situation, this can sometimes make the loans application and approval processes a bit more complicated and even more difficult. Since those who apply for personal loans often need the money as soon as possible, here are a few steps you can take to make the process as quick and smooth as possible, as well as hopefully increase your chances of getting approved.
Make Sure Your Debt to Income Ratio is Reasonable
If you already have too much debt then getting approved for another loan will be difficult (for anyone, regardless of where their income is coming from). If you need take out a loan to purchase a vehicle or cover the cost of repairs to your home, etc. make sure your others debts, for example, credit card debt, are under control. Lenders are less likely to approve potential borrowers whose income is obviously already tied up in debt repayment.
Consider Getting a Co-signer
While this may not be an option for many potential borrowers, getting a trusted friend or family member to co-sign for your loan is a great way to increase your chances of getting the financing you need.
Apply for a Guarantor Loan
A guarantor loan also involves finding a co-signer, but is mainly reserved for borrowers who have bad credit. When you apply, your co-signer's credit and finances will be under the microscope, rather than your own. Once approved, you should receive a loan and interest rate, both of which will vary depending on your cosigner's financial strength. As you're still primarily responsible for your loan payments, you should see a credit score boost whenever you make a payment on time and in full, even if your credit report wasn't examined initially.
It's important here to be aware of the consequences for not honoring your loan agreement. Not only will you be subject to penalties and interest rate hikes when you start missing payments, but your cosigner will be obligated to pay the balance owed should you go into default (when you can't afford your payments at all). This could potentially cause severe debt for both parties involved.
Click here if you're still trying to decide if a guarantor loan is the right option for you. 
Shop Around
If you have specific loan needs or are in a unique financial situation, it is, without a doubt, in your best interest to shop around for the best deal and the best lender. Do your research before you settle on a loan or a lender and always make sure the lender you've chosen is legitimate.
Find the Right Lender
One of our top pieces of advice for anyone with specific financial needs who is looking to get approved for a personal loan is to find the right lender to work with. This will make all the difference. Some lenders have stricter requirements, some only lend to certain categories of consumers, and some pull credit. Find a lender that fits your needs and you'll be even closer to getting approved for the loan you want.
Reasons Why You Might Need to Take Out a Loan While on ODSP
The amount of money an individual receives each month while on ODSP depends on many different factors, including but not limited to how much they pay for shelter each month, the number of family members, and the age of their family members. This can often leave some ODSP recipients needing extra financial help to cover the cost of "extra" or unexpected expenses. Here are a few of the common reasons why someone might need to take out a loan while on ODSP.
To Finance a Vehicle
When you live in Ontario, the chances of needing some type of vehicle to get around are very high. Almost all Canadians, regardless of their income status, need a loan in order to afford a vehicle, being on ODSP is no exception.
To Handle a Medical Emergency
Dealing with any medical expense, emergency or not, can be very expensive. Getting approved for the loan you need is often the difference between getting the help you need and going without.
To Cover an Unexpected Expense
Life happens and more often than not it's very expensive. Getting an affordable loan to help cover those costs is often the only option for many consumers.
For a Large Purchase
A loan is one of the best financing options for those items that you can't afford to pay for this cash.
Trying to decide if you can afford to make a large purchase? Read this.
To Pay for Repairs
Often repairs pop up out of nowhere. Whether they're for your house or your vehicle, if you need to get something fixed as soon as possible, an affordable installment loan is a great option.
Get More Information Today
If you're interested in applying for a loan or want more information on our application process, get in contact with us today.
★
☆
☆
☆
☆
Rating of 1/5 based on 1 vote.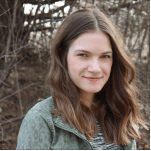 Posted by
Caitlin Wood
in
Loans
Caitlin graduated from Dawson College in 2009 and completed her Art History degree from Concordia University in 2013. She started working as a freelance writer for Loans Canada right after University, eventually working her way up to Chief Content Editor. Her work has led to a large expansion of the company's content department and she manages a staff of talented writers who are passionate about educating Canadian consumers about credit, debt, and all things personal finance. With over five ...
---