Large Unsecured Personal Loans with Good Credit
Have you been rejected by the banks and other more traditional lending institutions even though you have great overall financial health and a good credit score? Do you think that alternative lenders only work with those who have bad credit?
If you answered yes to either of those questions then you'll be happy to know that the unsecured loan landscape is changing. Big unsecured lending has arrived and people with good credit can now get approved for the large loans they need and want without having to work with a bank or put up collateral.
Banks often scrutinize potential new borrowers and find risk even with those who have good credit scores. The alternative lending industry has witnessed the issues that good credit borrowers are experiencing and has finally stepped up to the plate.
How do large unsecured personal loans work?
These large unsecured loans do not require any collateral; they are given to borrowers based on credit score, credit history, income and overall financial health. While it may seem like these loans are hard to get approved for, they aren't. If you have good credit, this is without a doubt the type of loan you should be looking for. This is especially true for those who have been rejected by a bank.
The great thing about an unsecured personal loan is that it can be used for all most anything, including but not limited to:
Purchasing a new vehicle
For home renovations
To take a vacation
To pay off high interest credit card debt
Down payment on a house
School expenses or tuition
Debt consolidation
There are numerous lenders looking to help get good credit borrowers approved for large unsecured loans. This means you have options, which is great for getting affordable interest rates and favourable terms.
Learn how to qualify for a person loan here.
Who qualifies?
Anyone with a good credit score and an income can apply for a large unsecured personal loan. The approval process will vary from lender to lender. While there are general guidelines that all lenders follow, each will typically have its own set of requirements that you need to meet.
These loans are specifically meant for those will good credit scores, unfortunately if you have a low credit score you will not be approved. But don't be too discouraged as there are endless financing options for those with bad credit.
Who are the Lenders?
The lending industry is seeing both seasoned, alternative lenders change their qualification criteria, as well as thezz introduction of new lenders. Alternative lenders like Mogo with years of experience are stepping outside of the boring loan box, improving their services and increasing their reach. Industry newcomers, mostly active in the online space, are also shaking things up. Best of all, no matter what you're looking or who you are, Loans Canada's proprietary system can help match you with the best lender, at the best rate possible.
Where to Find These Lenders
At Loans Canada we can help anyone, looking to get approved for a large unsecured loan, navigate the process, complete their application and then match them with the lender that can best represent their needs. If you're in need of a large loan but have felt in the past that no one would ever be willing to lend you upwards of $30,000 unsecured, you're in luck. These loans exist and you're just a couple of simple steps away from getting approved.
---
★
★
☆
☆
☆
Rating of 2/5 based on 2 votes.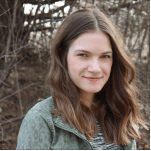 Posted by
Caitlin Wood
in
Loans
Caitlin graduated from Dawson College in 2009 and completed her Art History degree from Concordia University in 2013. She started working as a freelance writer for Loans Canada right after University, eventually working her way up to Chief Content Editor. Her work has led to a large expansion of the company's content department and she manages a staff of talented writers who are passionate about educating Canadian consumers about credit, debt, and all things personal finance. With over five ...
---