Personal Loans for Low Income Earners
Being a low income earner, having an unfortunate credit history or having to deal with financial issues doesn't mean that you need to settle when it comes to applying for a loan. It's common for people currently dealing with these situations to think that they only have one option and that's a high cost loan that doesn't even begin to cover their needs. We want you to know that you have many options and should not under any circumstances settle for less money or more fees than you are willing to take. Personal loans for low income earners are designed as alternatives to high cost low value credit products like high interest credit cards and payday loans. They are one of the best options for those who need access to fair and affordable credit.
Trying to get out of debt fast with a low income? Check this out. 
Who Can Qualify?
Anyone can qualify for a low income personal loan; it's easy, quick and affordable. Working with a lender who specializes in low income borrowers is a great option for anyone whose finances are tight or who's having trouble getting the credit they need from a bank or other institutional lender. If you're currently living through one of the situation below then you may qualify for a low income personal loan.
A family with a low income that needs help with everyday expenses
Someone whose having trouble paying for their home
Anyone with unfortunate medical expenses that they can't afford to cover
Low income earners can finally feel like they have more options and don't need to go without the loan they need or settle for less than they deserve. A personal loan will not only help you get back on your feet but it can cover your necessities while you do.
Get Back on Your Feet
Getting back on your feet after any type of personal, professional or financial problem can be extremely difficult, stressful and time consuming. So whether your income can't quite cover your cost of living right now or a financial issue has drained your savings account, an affordable personal loan can and will help you get back on your feet so you can accomplish your goals and live your life.
Cover the Necessities
Covering the necessities for a large family or even for one person is very expenses and bills can start to add up before you even know it. Often we think charging our daily expenses to a credit card is the best way to pay when cash is tight, but in reality credit cards are one of the worst ways to pay for things like groceries and bills. The thing about credit cards is that they often come with high interest rates and minimum payments that are so low that you could potentially be paying for one month's trip to the store for years to come. Choosing a personal loan when your income isn't as high as you'd like is the best way to prevent yourself from plummeting into high interest debt.
Be Aware of Predatory Lenders
Unfortunately there are countless predatory lenders out there willing to take advantage of people like you who are in need of help. Personal loans for low income individuals and families are available quickly and with reasonable rates but don't get fooled by too good to be true promises and over the top claims. You probably won't be able to find a legitimate private lender who can offer you the world but you will find one who can offer you an affordable loan with reasonable rates that's tailored to your specific low income lifestyle.
Choose a Loan That's Worth it
Being a low income earner doesn't mean that you shouldn't apply for a loan to help out with your financial needs or invest in your financial future. Quite the opposite actually, since income, savings and employment are no longer the only criteria used to evaluate a potential borrower; this means loans are now available to anyone who needs one. So we think if you need a loan you should definitely go for it, just make sure it's worth it and you can handle it:
Make sure the payments are affordable for you based on your monthly income and budget.
Don't over extend yourself financially.
Choose a lender that's right for you and your current financial situation
Don't settle for something that seems too good to be true or not worth your effort.
Choosing the best possible lender to work with will not only allow you to get the money you need but it will almost always guarantee that you'll be treated with the professionalism and respect you deserve.
Click here if you're trying to compare lenders in Canada. 
Consider a Guarantor Loan
If your loan applications are being denied due to your bad credit or for some other reason, this might be the solution for you. When you apply for a guarantor loan, your credit and income will no longer be the main focus. Instead, you'll enlist the help of a co-signer, someone you trust who has good credit and a decent income. Their financial profile then becomes more important during the application procedure. Once they co-sign your loan, they will have agreed to take over your loan payments in the event that you can no longer pay them as originally agreed.
Pros of Guarantor Loans:
If approved, you'll be able to access loan money with a more reasonable interest rate than a typical bad credit personal loan.
As you make timely, full payments, your credit will improve despite it not being a factor.
Cons of Guarantor Loans:
Like a typical personal loan, you are still primarily responsible for your loan payments after approval. That means if you're short, late or you miss a payment entirely, your credit will be damaged and you'll be racking up penalties, making your debt level worse.
If you go into default and can't make payments at all, the responsibility of the remaining loan balance lands on your cosigner's shoulders. If they also default, they too will be subject to penalties, meaning both of you could end up in terrible debt.
Not sure if a guarantor loan is the right option for your finances? Read this to know more.
Apply for a Low Income Loan Today
Here at Loans Canada we understand that no matter that you income is, loans are often an essential part of people's financial lives. Click here to check out our loan application and start the process today.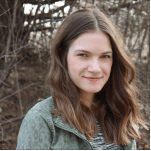 Posted by
Caitlin Wood
in
Loans
Caitlin graduated from Dawson College in 2009 and completed her Art History degree from Concordia University in 2013. She started working as a freelance writer for Loans Canada right after University, eventually working her way up to Chief Content Editor. Her work has led to a large expansion of the company's content department and she manages a staff of talented writers who are passionate about educating Canadian consumers about credit, debt, and all things personal finance. With over five ...
---