A Personal Loan vs. A Line of Credit
There can be many times in life when extra cash can come in handy in order to cover a pressing expense or an unexpected bill, especially when there's not enough money in the bank to make such payments. Luckily, there are plenty of options for consumers to tap into in order to get their hands on the cash they need to cover such expenses, including a personal loan or a line of credit.
Can't make your loan payments on time? Try reading this for some advice.
But when it comes time to decide which loan option is right for you, how do you know which one you should choose? More specifically, what's the difference between a personal loan and a line of credit?
Personal Loan – Defined
A personal loan involves borrowing a certain amount of money from a bank or lender like Mogo. In return for borrowing the funds, the borrower agrees to repay the loan in installments. Each payment includes both the principal amount as well as the interest portion. The amount of money that goes towards interest will depend on the interest rate and the loan term.
Read this to know more about your lender's interest rate and if you can beat it.
Personal loans are typically unsecured, which means there is no collateral used to back up the loan. Unsecured loans tend to be riskier for lenders, and as such, they usually come with higher interest rates compared to secured loans. Mortgages and auto loans are examples of secured loans whereby the loans are collateralized by a house or a car, respectively.
The amount of money that you are able to borrow and the interest rate you are charged will depend largely on your credit score, payment history, income, and debt load. The lower your credit score and the higher your debt-to-income ratio, the higher you can expect your interest rate to be. It's best to check your credit score by pulling your credit report before applying for a personal loan in order to get a better idea of how easy or difficult it may be to get approved for a personal loan, as well as what type of interest rate you can expect.
Wondering where and how you can get a free annual copy of your credit report? Find out here.
Line of Credit – Defined
A line of credit involves borrowing a certain amount of money from a creditor. Unlike a personal loan, the funds with a line of credit do not have to be withdrawn in one lump sum. Borrowers can take out as much or as little money as needed up to the specified credit limit. Only the money withdrawn is charged interest rather the entire credit limit being charged on a regular basis. Once that money is deposited back into the line of credit account, no further interest will be charged until the next withdrawal.
Like personal loans, payments must be made by the due date or penalty fees will be charged. You can withdraw as much or as little as you want within the credit limit, but you'll be required to make your payments as needed. These types of financial products work somewhat like a credit card in that you can spend up to the credit limit and are only charged interest on the portion you spend until it is paid back.
You can continue to make withdrawals and repayments for as long as the line of credit term lasts and use the funds against whatever expense you may have.
Click here to learn how you can get the best rate for your line of credit in Canada.  
Benefits of a Line of Credit
The choice between a personal loan and a line of credit will depend on your needs and your desires. While personal loans are quite popular, a line of credit can be beneficial for a number of reasons. For instance, a line of credit can come in handy if you own a business and are short on cash flow one particular month. Whether you need the cash to cover employee paychecks, pay off vendors and suppliers, or buy new inventory, having access to a line of credit can really come in handy.
Borrowing for your business? Take a look at this.  
If you don't necessarily have just one large expense to pay for, a line of credit can be useful. This is especially true if you find yourself needing extra cash every once in a while. Rather than taking out a small personal loan every time and going through the application process repeatedly, you can have a line of credit on the backburner ready to be tapped into when required.
At the end of the day, lines of credit are perfect for those who require some flexibility, as they can be accessed at any time and interest is only charged on the amount withdrawn.
Drawbacks of a Line of Credit
While there are plenty of perks associated with lines of credit, they may not be appropriate for certain situations. For instance, if you are not self-disciplined enough to use your credit wisely, having access to a line of credit could get you into more trouble. Like a credit card, you can rack up too much debt by constantly borrowing from this account, only to be left scrambling to come up with enough money to make your payments.
Look here to find out what happens when you can't make your loan payments on time.
A line of credit is also not ideal for those who need a lump sum of money for a one-time expense to cover, nor to pay off any debt.
In addition, a line of credit tends to come with variable interest rates, so you could find yourself paying less one month but more the next since the interest rate can fluctuate depending on what the bank's prime rate is doing.
Further, the amount of money you withdraw will count towards your overall credit utilization, which is a factor that is considered when calculating your credit score. The higher your credit utilization is (which means the more credit you use), the worse off your credit score will be. That's why it's not recommended to use most or all of your credit limit with a line of credit. Instead, it's best to stay far below that amount, usually no more than 30% of your credit limit.
Should You Take Out a Personal Loan or a Line of Credit?
If you require access to extra cash on a regular basis and you're responsible with credit, then a line of credit may be the way to go. On the other hand, if you need a lump sum of money to cover an expense and favour the idea of regular payments that are fixed, then a personal loan might be better.
It should also be noted that you can actually improve your credit score by ensuring that each payment is made on time and in full each month.
Using a Personal Loan to Pay Off Credit Card Debt
There are several different uses for personal loans and a popular one among Canadians is to pay off high-interest credit card debt. This type of debt is a serious issue for many Canadians, who currently carry approximately $90 billion in credit card debt. And when you factor in the sky-high interest rates that credit card issuers typically charge – anywhere between 19.99% to 29.99% or more – these rates can make it extremely difficult to pay it all off.
Many borrowers will take out a personal loan in order to pay off their credit card debt at a much lower interest rate, which can save them plenty of money over time.
Trying to increase your credit score without increasing your credit card debt? Check this out.  
Using a Personal Loan as a Debt Consolidation Solution
Debt consolidation involves taking out a new, larger loan to pay off several smaller loans, usually at a much lower interest rate. Rather than paying a number of debts at varying times of the month and at different interest rates, borrowers can use the money from a personal loan to replace all that, making it much easier to manage. That said, it only makes sense to take out a personal loan to consolidate debt if the interest rate is much lower than all current loans.
Not sure if a personal loan or a line of credit is right for you? Look at these loan types for credit users.
Final Thoughts
Personal loans or lines of credit can be great tools to take advantage of in order to get access to much-needed cash. But the decision you make between one or the other will depend on your specific circumstances. To find a loan product that's right for you, get in touch with Loans Canada today.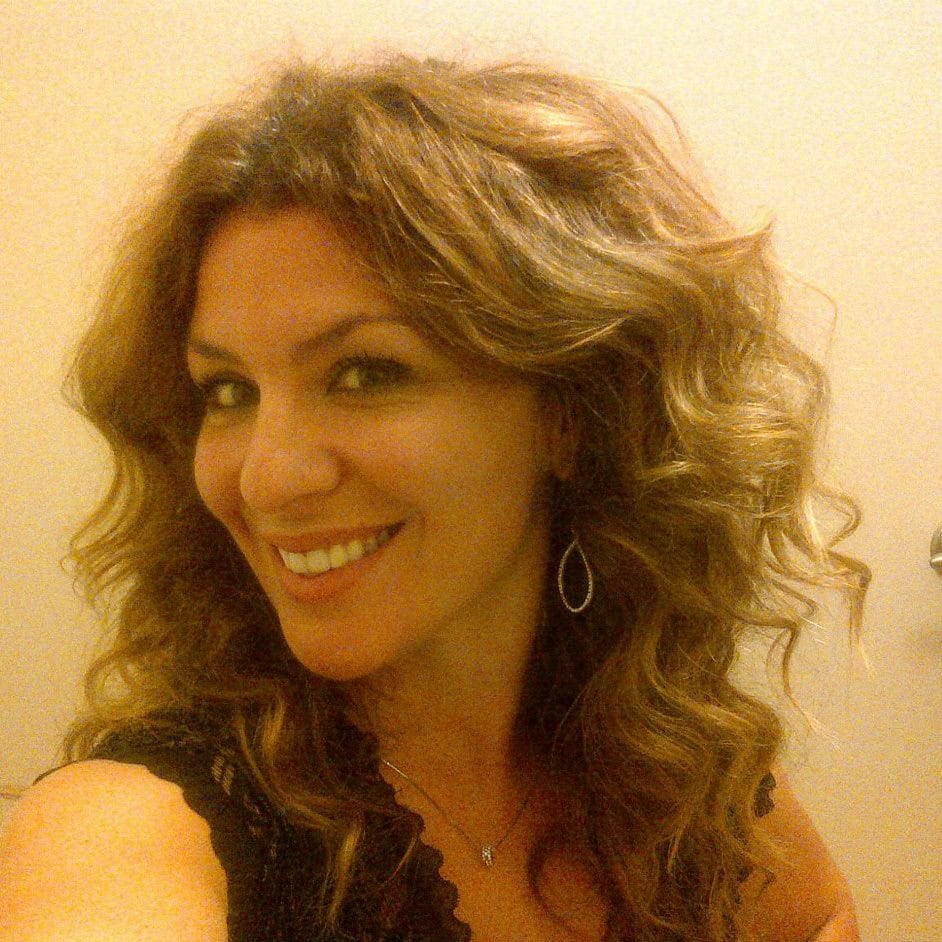 Posted by
Lisa Rennie
in
Loans
Lisa has been working as a freelance writer for more than a decade, creating unique content that helps to educate Canadian consumers. She specializes in personal finance, mortgages, and real estate. For years, she held her real estate license in Toronto, Ontario before giving it up to pursue writing within this realm and related niches. She enjoys sharing her knowledge and experience in real estate and personal finance with others. In her spare time, Lisa enjoys trying funky new recipes, spendin...
---