Personal Emergency Loans
Facing an unexpected personal emergency all alone with no help, financial or otherwise can be extremely stressful and difficult to handle. But unfortunately, sometimes life happens which means you need to be prepared with a backup plan. We always suggest having an emergency fund where you save a small portion of your paycheque each month. This is obviously easier said than done, so if you're going through a rough financial patch or your emergency fund doesn't quite cover the cost of your emergency then you need to consider your options. A small personal emergency loan with a lender like Fairstone could be exactly what you need to cover your unexpected financial costs and keep you from plummeting into high-interest debt.
Can a Personal Emergency Loan Help You?
Personal emergency loans are for everyone in any kind of situation, whether you've had an unfortunate medical emergency, your car broke down or the plumbing in your house has sprung a leak. The great thing about emergency loans is that once you're approved you get to decide what to do with the money; you can cover whatever costs you need to cover. A personal emergency loan will:
Cover the initial costs of the emergency
Cover any additional costs
Cover living expenses if you need to take time off
Help you get back on your feet
Prevent you from racking up high-interest credit card debt
So if you're on the fence about getting a personal loan to help out with an emergency, consider how it will help you not only with the initial costs it can and will help you get back on your feet.
Great Credit Card Alternative
People often feel that going into debt by taking out a personal loan is either unnecessary or a bad financial choice when in reality a personal loan is a much better choice to make in the long run. When a costly emergency pops up unexpectedly most people's first thought is to charge any costs to their credit cards, this is probably one of worst things you can do to yourself financially speaking.
When credit cards are involved it's often because there is no cash available to spend. The major problem with this is that once you charge a medical bill or a new part for your car to your credit card without the cash to pay it off you could potentially put yourself into serious high-interest credit card debt and be paying it for years to come. This is why personal emergency loans are a great alternative to credit cards. With a personal loan you'll have:
A simplified payment plan
Lower interest rates than most high-interest credit cards
Small affordable monthly payments
Quick approval time
And a debt free date to look forward to
Credit cards can be great financial tools but if used incorrectly they can have a huge negative effect on your finances, chose a personal loan to cover an emergency and you won't be stuck in credit card debt for years to come.
Choosing The Best Lender
Taking out a personal loan to cover any unfortunate emergency is definitely the way to go as it will help you maintain a healthy financial standing and improve your financial future. One of the best things you can do to make sure your experience is as beneficial to you as possible is to choose the right lender. Having the best possible lender on your side will allow you deal with your emergency in a timely and efficient manner and give you the peace of mind that you've made the right decision.
You'll need to do a bit of research before you make your final decision. Emergency loans are often time sensitive so here are a few tips to help you quickly choose a great lender and get the money you need as soon as possible.
Don't trust any lenders that promise you the world, there are always criteria that need to be met and procedures to follow.
Legitimate loan companies will never ask you to make a payment upfront
Do a quick Google search for reviews
Our number one piece of advice is to follow your gut feeling and if the term a lender is offering you seem too good to be true then they probably are.
Working with a private lender will not only allow you to cover the cost of your emergency in a timely manner it will help you escape the high-interest credit card trap and provide you with the time you need to make monthly payments and get back on track.
---
★
★
★
★
★
Rating of 5/5 based on 1 vote.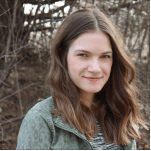 Posted by
Caitlin Wood
in
Loans
Caitlin graduated from Dawson College in 2009 and completed her Art History degree from Concordia University in 2013. She started working as a freelance writer for Loans Canada right after University, eventually working her way up to Chief Content Editor. Her work has led to a large expansion of the company's content department and she manages a staff of talented writers who are passionate about educating Canadian consumers about credit, debt, and all things personal finance. With over five ...
---