Fast Approval Short Term Online Loans
More likely than not, you've all experienced a financial issue or setback and it's even more likely that you've all had problems gaining access to the money you needed to deal with the issue. This is where short term loans can truly help. A short term loan from any reputable online lender will not only allow you to cover the cost of any issues you're currently experiencing but will afford you the short approval time you need.
Right off the bat, we want to explain that not all short term loans are payday loans. Here at Loans Canada, we work hard every day to help Canadians all across the country with their financial needs. It's one of our main goals to provide an alternative to payday loans. Keep reading to learn everything you need to know about short term online loans.
What is a Short Term Loan?
A short term loan is just that, a loan that is typically paid back within a short period of time. Obviously, there are exceptions, but most short term loans are paid off anywhere from four months to two years. Two years might not seem like a short period of time to some, but compared to say a mortgage, which can be amortized for up to 40 years, two years is quite short.
Short term loans are also often smaller in size, typically anywhere from $100 to $1500. These loans are meant to help cover a small or unexpected expensive that needs to be taken care of right away. Another common characteristic of a short term loan is the time it takes to get approved. Because these loans are smaller in size and therefore have shorter terms, it's often faster and easier to get approved. This will depend on the lender you work with, but most lenders that offer short term loan options can and will work to get a borrower the financing they need within a day or two.
A short term loan can provide you with the money you need to cover any of the following circumstances:
Vehicle-related costs or emergencies

Medical issues

To cover the cost of an unexpected trip

To pay for property damage

Cover the cost of rent

To help break the payday loan cycle
As you can see, a short term loan can be used to cover whatever your current financial needs are. From medical emergencies to rent to an unexpected trip, short term loans can be a great option for those in need.
What is an Online Loan?
Online loans are offered by lenders who work completely or at least primarily online. While these types of loans have in fact been around for several years, they are still relatively new to the lending world. The online world is perpetually changing and expanding, we shop online, find our entertainment online, and meet new friends online. It makes perfect sense that the financial industry in general, and more specifically the lending industry now conducts a large part of its business online.
Here are a few general things you can expect from working with an online lender:
A comprehensive website with resources to help you make good financial choices.

An easy to fill out online application

Convenient and efficient communication with the lender, typically either via email or phone calls.

Fast approval time

Online contracts with no need to set up in-person meetings

Minimal paperwork

The use of new technology to assess creditworthiness

Often credit checks are not required
Whether you're looking for convenience, minimal paperwork or simply an alternative to your bank, an online loan could be exactly what you need to deal with your financial needs.
What Should you Look for in a Short Term Loan and Lender
All short term loans aren't created equal and the lenders who provide them don't all follow the rules. This means that you need to be careful when you choose an online lender to work with. First and foremost you need to put your financial health above all else. If a loan isn't going to work for you or is going to seriously affect your ability to handle any of your other financial commitments, you should look for another option. Secondly, you need to make sure that your lender is reputable and legitimate. Here are a few red flags that you should be on the lookout for:
Payday loans

Guaranteed or instant approval

No due diligence whatsoever

If the loan sounds too good to be true

If a lender asked you to make your first payment upfront
Why Online?
So why have lenders chosen to conduct their business online? Speed and convenience are two of the biggest reasons. Potential borrowers can fill out a loan application online in their own free time and typically without too much involvement from the lender. Since the application process is completed online, loan specialists have more time to commit to approving borrowers and getting them the financing they need as quickly as possible.
Furthermore, the convenience of being able to get the money you need from the comfort of your own home is a huge bonus. Long gone are the days of having to take time off of work to go to the bank and fill out pages and pages of paperwork.
If time and convenience are important to you, then you should definitely look into working with an online lender the next time you're in the market for financing.
Is There a Credit Check?
Here's the good news, there are countless online lenders who provide short term loans that do not require a credit check. This is great for those who have experienced past financial difficulties and for those who have low credit scores.
What is a credit check?
If you're unsure of what a credit check entails, here's a quick rundown. Everyone who uses credit has a credit history and a credit score. In Canada, there are two credit reporting agencies (Equifax and TransUnion) that collect individual's credit information, which is what makes up their credit histories. Then they use that information to create a credit score, which is a three-digit number based on your history of payments, the total amount of debt you have, your credit length, the diversity of your credit accounts and final recent inquiries (more information on inquiries, here).
So what does all this have to do with a credit check? When you apply for a loan from a bank, the bank will pull your credit history and credit score from one of the credit reporting agencies to make sure that you meet their requirements. Does your credit history show responsible credit usage? Is your credit score high enough? Often online lenders do not check credit because they understand that there are other ways to assess financial stability. For example, proof of income and personal references.
Click here to check out our Credit Score Breakdown infographic.
What Are Guarantor Loans?
If your credit is particularly bad, causing your applications to be denied, or you simply don't want to go through the process of a credit check, you can also seek out a guarantor loan. To be approved, you'll have to find a co-signer who has good credit and financial aptitude. This will make your lender feel better about lending to you, which may help you get a lower interest rate for your future loan payments.
Pros of Guarantor Loans:
While your credit won't be checked initially (your co-signer's will instead), you'll still be improving your credit gradually with every responsible loan payment you make.
Since your interest rate is likely to be lower than with most typical bad credit loans, it may help you save money over the course of your loan term.
Cons of Guarantor Loans:
Even if you're the primary borrower, your co-signer will be held accountable in the event that you default, meaning you stop making payments or don't honor your loan agreement in some other way. Not only will this be putting them in debt, but that debt could get even worse if they also can't afford the payments and default.
Click here if you're still not sure whether a guarantor loan is right for you.
Getting Approved
A no credit check short term online loan application is approved based on more than a 3 digit number. This has opened up the financial world to credit constrained Canadian borrowers all across the country, they now have access to the financing they need no matter what their credit score is. If you're interested in applying for a short term loan, you can fill out our online application by clicking the button below.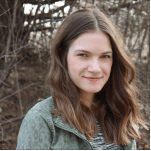 Posted by
Caitlin Wood
in
Loans
Caitlin graduated from Dawson College in 2009 and completed her Art History degree from Concordia University in 2013. She started working as a freelance writer for Loans Canada right after University, eventually working her way up to Chief Content Editor. Her work has led to a large expansion of the company's content department and she manages a staff of talented writers who are passionate about educating Canadian consumers about credit, debt, and all things personal finance. With over five ...
---