How to Get a Quick Cash Loan in Canada
Life happens and sometimes we need to get a cash loan quickly and efficiently. Whether it's an unexpected bill that pops up, a medical issues or a home emergency it can be hard to get your hands on the money you need when you need it. Charging a large amount to your credit card because you don't have the cash to cover the expense is dangerous, so if you need cash fast then a small short term loan from a private lender is your best bet.
What Should You Expect
When dealing with a private lender you should expect the same level of professionalism and courtesy that you would expect from a more traditional lending institution like a bank. But there is one huge advantage to choosing a private lender; the process is on average significantly quicker (and not to mention easier). When you work with a private lender to get a quick loan you're essentially cutting out the middle man, which means less paper work and less waiting around for everyone to discuss and make up their minds. Not only is the process of getting a loan from a private lender quicker, it's also much more convenient for you. More often than not when you're looking to get a quick cash loan you can complete a majority of the process online and from the comfort of your own home. If you should decide to choose a work with a private lender to get your quick short term loan you should expect:
Online application that's easy to follow and quick to fill out
Professionalism
Convenience
A shorter time line
Do Not Fall For Predatory Payday Lenders
Unfortunately when looking for loans online with quick approval you'll inevitably come across a few predatory payday lenders. These types of lenders are looking to take advantage of people who need cash fast. And while we can see why this might be appealing to some people, especially those in desperate situations, you could end up stuck in the payday loan cycle for a very long time. Payday lenders draw in people who need same day cash loans because of debts they might have or emergencies they're currently experiencing. Once a payday lender gets you to accept one loan from them they've more often than not trapped you in the payday loan cycle, this means you'll need to get another payday loan to pay off the first one. This could go on for weeks, months or even years and it will be extremely hard to break the cycle. So before you decide to get a payday loan, look into your other options like a short term instalment loan that will be easier to handle and more affordable.
Start The Application Today!
If you're in need of some fast cash but want to stay far away from predatory payday lenders then you should consider a small personal loan from Loans Canada. The application process is quick and easy and you'll be able to speak with one of our loan professionals within a day. Start the application process today and be one step closer to getting the money you need.
Click here to fill out the application.
★
★
★
☆
☆
Rating of 3/5 based on 1 vote.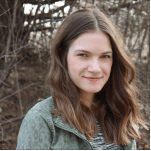 Posted by
Caitlin Wood
in
Loans
Caitlin graduated from Dawson College in 2009 and completed her Art History degree from Concordia University in 2013. She started working as a freelance writer for Loans Canada right after University, eventually working her way up to Chief Content Editor. Her work has led to a large expansion of the company's content department and she manages a staff of talented writers who are passionate about educating Canadian consumers about credit, debt, and all things personal finance. With over five ...
---