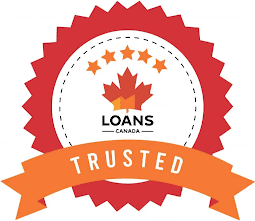 Join
millions

of Canadians who have already trusted Loans Canada Find A Lender
Provider Details
Who is Loanz?
Can't get approved for a loan by your bank because of bad credit? Loanz could be the answer to your borrowing troubles.
They make getting approved for a loan easy and also provide immediate approvals and make funds accessible within minutes.
Let's take a closer look at Loanz to help you decide if this is the right lending platform to apply for your next personal loan.
Who Is Loanz?
Loanz is an online lender that offers personal loans that you can get in as little as 15 minutes after approval.
The founders of Loanz created the lending platform to provide Canadians with alternative options to get their hands on the cash they need without all the hurdles that often come with traditional loan channels. The Loanz lending process is entirely digital, so Canadians can apply for a loan from their computer or mobile device without having to physically visit a lender.
Applicants can use the funds from their personal loan for any purpose, including making a large purchase, covering the cost of an urgent expense, or consolidating debt.
What Does Loanz Offer?
Loanz offers unsecured personal loans:
Loan amount: $1,000 to $15,000
Interest rate: 29.9% to 46.9%
Term: 12 months to 5 years
Collateral: None required
Advantages Of Working With Loanz
There are a few key reasons why you may want to apply for your next personal loan through Loanz:
Fast application process. You can apply for a loan using the online application form and get quick approval and access to your funds in less than an hour.
Accepts any credit. Generally, conventional lenders require that borrowers have a good credit score to be approved for a personal loan. With Loanz, all credit scores are accepted. This makes this lending platform ideal for those with less-than-stellar credit.
Flexible loan terms. You can choose between 12-month to 5-year terms to repay your loan.
Helps build credit. Every timely payment you make toward repaying your personal loan may help boost your credit score. That way you'll be in a better position to secure other loans in the future at lower interest rates.
Unsecured loans. Personal loans from Loanz are unsecured. As such, you don't need to use any asset of value to collateralize your loan.
Fast funding. Get access to your borrowed funds in as little as 15 minutes.
Disadvantages Of Working With Loanz
Along with the benefits, there are a couple of drawbacks to consider as well:
No mobile app. You can apply for a personal loan using your mobile device, but you'd have to do so using a web browser, as there is currently no mobile app.
High APR. Interest rates can be as high as 46.9%, depending on your financial profile, which can make your personal loan very expensive.
Cost Of Borrowing A Personal Loan
The cost to borrow from Loanz depends on 3 key factors:
Let's illustrate how much a personal loan could potentially cost you based on specific metrics. Suppose you apply for a $5,000 loan with a 35% interest rate on a 2-year term. Here is what you can expect your loan to look like:
| | |
| --- | --- |
| Loan Amount | $5,000 |
| Interest rate | 35% |
| Term | 2 years |
| Monthly payment | $292.59 |
| Total paid | $7,022.23 |
| Total interest paid | $2,022.23 |
How To Apply For A Personal Loan With Loanz
Applying for a personal loan with Loanz is easy. Just follow these 3 simple steps:
Step 1: Apply Online
Fill out the online application, and choose your loan amount and term.
Step 2: Connect Your Bank Information
This optional step allows you to connect your banking details which will allow Loanz to verify your financial status and qualifications for a loan. You can skip this step if you choose, but this will make the process take a little longer. In turn, you won't receive your funds as quickly.
Step 3: Get Your Funds
You'll have the chance to go over your loan terms before you accept. Shortly afterward, you'll receive your funds. In fact, the funds are available to you within 15 minutes after approval.
What Do You Need To Qualify For a Loan With Loanz?
Eligibility requirements for a personal loan with Loanz are as follows:
Be over the age of majority in your province
Have an active chequing account
Have a steady income
Not currently in collections or bankruptcy
You'll also need to provide the following documents:
Government-issued ID
Proof of employment status
Proof of income
Valid Canadian ID card to confirm your identity, address, and phone number
Bank account information
Loanz FAQs
What fees does Loanz charge?
You may be charged fees for late or missed loan payments, or for
non-sufficient funds
on your account if you set up automatic payment withdrawals.
How fast can I get a loan through Loanz?
Loan approval is almost instant after completing and submitting your application.
Is Loanz safe to use?
All information you provide when applying is securely stored, so you don't have to worry about your sensitive information being accessible to others.
What can I use my Loanz loan on?
Funds from a Loanz personal loan can be used for just about any financial need you have.
What makes Loanz unique?
The loan application process with Loanz is completely digital. Plus, you'll get a quick decision about your loan application, and funds are sent out within minutes.
Final Thoughts
Loanz is a good option for anyone who can't get approved for a personal loan through traditional channels because of bad credit or other financial issues.
If you have had trouble getting approved for a personal loan through traditional channels because of bad credit or other financial issues, you may have better luck with Loanz. This platform is designed for borrowers who are in need of quick funds but don't meet the eligibility requirements of banks and credit unions. That said, keep in mind that the interest rates can be very high, which can make your personal loan very expensive.