Scotiabank Reviews, Ratings And Fees 2020
ADDRESS
44 King St West
Toronto, Ontario
M5H 1H1
BUSINESS HOURS
May vary based on branch location
WEBSITE
https://www.scotiabank.com/
Presentation
Who Is Scotiabank
Scotiabank, otherwise known as the Bank of Nova Scotia, has been around since 1832 and is now one of Canada's most renowned commercial banks, catering to millions of clients throughout almost every province and territory. Their stature makes them a good source of financing for small and mid-sized businesses alike. They offer a respectable selection of products and services for the benefit of any sole proprietorship, partnership, corporation, and not-for-profit agency.
To know if your business qualifies for financing, take a look at their web page, which lists all their borrowing options and requirements. If you'd like some professional help, you can also set up an appointment at one of their branches and speak to a business adviser near you.
Services
Offered Services
Loan Range

Rate & Terms

Product Details

Eligibility

Requirements & Documents

Auto Loan

up to $200,000

Interest Rate

-

Term (Months)

up to 96

Funding Time

Funding Method

Repayment Options

Weekly, bi-weekly or monthly payments

Business Loan

Up to $1,000,000

Interest Rate

-

Term (Months)

Up to 15 years

Funding Time

May vary based on product, client, and financing amount

Funding Method

Direct deposit

Repayment Options

Flexible

Conditions may vary based on product type

Required documents may vary based on product type
Review Widget
Want to show off your rating on your website? Copy the code below to embed our review widget on your website.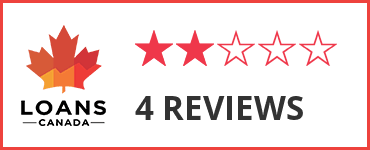 Learning Center
Videos
Learning Center
Infographics
Learn everything you need to know about getting a credit card payment deferral.