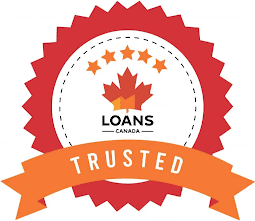 Join
millions

of Canadians who have already trusted Loans Canada Find A Lender
Provider Details
Who is Meridian Credit Union?
Credit unions offer the same wide range of financial products and services that you would find at any of the big five banks. Furthermore, members of credit unions like Meridian may also be able to take advantage of more personalized products that closely match their needs.
Meridian is the largest credit union in Ontario with over 375,000 Members using its services. It provides an array of cost-effective banking products and services to individuals and businesses.
Let's take a closer look at Meridian to help you decide if this is the right resource for all your financial needs.
Meridian Personal Mortgages
Meridian offers a variety of mortgage programs, the same as you'd find with a big bank, including fixed-rate and variable-rate mortgages, high-ratio mortgages, and joint mortgages, to name a few. Members can take advantage of low mortgage interest rates, flexible payment plans, and holistic advice from industry professionals.
You can begin the mortgage application process online or at a branch. Meridian's Mortgage Specialists are always available any time you need help.
Types Of Mortgages Available At Meridian
Meridian Credit Union offers a wide variety of mortgage programs, including the following:
Fixed-Rate Mortgages
As the name suggests, fixed-rate mortgages come with an interest rate that does not change during the loan term. As such, mortgage payments remain stable, making these payments easy to budget for.
Fixed-rate mortgages may be ideal if rates are expected to increase at some point in the future. By locking in at today's low rate, you'll benefit from a secure rate even if the going rate increases over time.
Variable-Rate Mortgages
Unlike fixed-rate mortgages, variable-rate mortgages come with a rate that fluctuates at different points throughout the term. This is because the interest rate you obtain will be tied to the prime rate. Variables rates are usually expressed as the prime rate plus or minus your interest rate discount.
If interest rates change, your mortgage payments remain stable. However, if the prime rate increases, that means more of your money will go towards the interest portion of your mortgage. If the prime rate decreases, more of your payment goes towards the principal portion of your home loan to reduce the overall cost of the mortgage.
High-Ratio Mortgages
If you place a down payment of less than 20% towards the purchase of your home, your mortgage will be considered a high-ratio mortgage. This loan type is a good option for first-time homebuyers who may have less money to put towards a new home purchase.
Construction Mortgages
If you're building a newly built home, a construction mortgage may help you finance the project. These mortgages are also ideal if you're buying a home that requires extensive renovations. In this case, a construction mortgage can help cover the cost of these improvements so that you're not stuck paying for the entire project out-of-pocket all at once.
Hybrid Mortgages
A hybrid mortgage combines a conventional mortgage with a loan to help you qualify for the mortgage you need. Meridian will consider your future borrowing power and offer you an opportunity to buy a home today while you continue to advance in your career. Later, when you're in a better and stronger financial position, you can apply for a conventional mortgage.
Self-Employed Mortgages
While a salaried person may have a stable job and earn a predictable income, a self-employed person may have an income that fluctuates over time. This can make it more challenging to get approved for a mortgage because of the higher level of uncertainty over yearly income.
Meridian has a self-employed mortgage so that people in this situation can still afford the home they want. Advisors will happily work with you to design the right mortgage.
Joint Mortgages
A joint mortgage allows you to share a mortgage with another person so you share the responsibilities and liabilities of the loan while making a home purchase more financially attainable for everyone involved.
Flex Line Mortgages
A Flex Line mortgage from Meridian allows you to tap the equity in your home. As you pay down the principal of your home loan, your home equity increases. Once you've accumulated a certain amount of equity, you can tap into it as a line of credit.
Meridian Mortgage Benefits
Getting a mortgage with Meridian comes with a few perks, including:
Low-interest rates.

Mortgage interest rates from credit unions like Meridian are often lower than rates offered by traditional big banks.

Pre-approval with a 120-day guaranteed rate (for standard mortgages).

Getting pre-approved for a mortgage can help you determine what kind of mortgage you can afford. Plus, it shows sellers that you're a serious and qualified buyer. When you get pre-approved with Meridian, the rate you are offered is guaranteed for up to 120 days.

Flexibility

. Meridian offers flexibility in its mortgage programs and customizes plans to suit every Member. Repayment schedules are also flexible, allowing borrowers to choose from weekly, bi-weekly, monthly, bi-monthly, and accelerated payment plans to suit their needs.

Skip-a-payment.

It's not uncommon to have a bad financial month from time to time. During times like these, there may not be enough money in the pot to comfortably cover every bill. With Meridian's skip-a-payment option, borrowers can ask to miss a mortgage payment once every 12 months without repercussions.
Meridian Mortgage Rates
The mortgage interest rate you are given depends on a few things, including the type of mortgage program you apply for. The following chart outlines the interest rates Meridian currently offers based on different loan types:
| | | | | |
| --- | --- | --- | --- | --- |
| Term | Rate | Discounted Rate | Open | Fixed Or Variable |
| 6-Month Convertible | 7.49% | – | No | Fixed |
| 1-Year Fixed | 7.04% | – | No | Fixed |
| 2-Year Fixed | 6.79% | 6.19% | No | Fixed |
| 3-Year Fixed | 6.69% | 6.09% | No | Fixed |
| 4-Year Fixed | 6.59% | – | No | Fixed |
| 5-Year Fixed | 6.49% | 5.99% | No | Fixed |
| 5-Year Fixed (High Ratio) | 6.49% | 5.54% | No | Fixed |
| 7-Year Fixed | 6.89% | 6.29% | No | Fixed |
| 10-Year Fixed | 7.39% | 6.79% | No | Fixed |
| 5-Year Variable | 7.20% | – | No | Variable |
| 5-Year Variable (High Ratio) | 6.75% | – | No | Variable |
Are You Eligible For a Meridian Mortgage?
You don't have to be a Member of Meridian to get pre-approved for a mortgage with Meridian. However, you must be a resident of Ontario. You can then undergo the no-obligation pre-approval process to determine whether you qualify for a home loan.
How To Apply For A Meridian Mortgage?
You can start the mortgage application process online in 3 steps:
1. Create your profile
Once your profile is created, your quoted interest rate will be locked in for 120 days (for standard mortgages).
2. Submit your application
Complete your online application by providing your personal information. Meridian will then conduct a credit check to find out your credit profile and will inform you of your credit score at no charge.
3. Await final approval status
Within a few business days, Meridian will inform you if you are approved for a mortgage.
Meridian Credit Union Personal Banks Services
In addition to mortgages, Meridian also offers several other financial products:
Chequing Accounts
Meridian's chequing accounts include the following:
Pay As You Go Chequing.

This account comes with no monthly fee and no limits on free transactions when your account maintains a balance of at least $2,000.

Limitless Chequing.

This no-fee account is geared towards those between the ages of 18 to 29 years and comes with unlimited free transactions and 4 free Interac e-Transfers per month.

Convenience Chequing.

If you only make a handful of transactions a month, this account may be ideal and offer the best value.

Electronic Chequing

. Those who prefer online or mobile banking will find the electronic chequing account more convenient.

Convenience Plus Chequing.

This account features unlimited free transactions, free Canadian dollar drafts, 1 free cheque order a year, and a 15% discount off safety deposit box rental fees. There is a $12 monthly fee for this account.

Senior Chequing.

With no monthly fee, this account comes with unlimited free transactions, a free cheque order, free paper statements, and 4 free bank drafts per month.

U.S. Dollar Chequing.

If you receive or make payments in U.S. currency, this account will help your American dollars grow through monthly interest on your account balance. Plus, you'll get unlimited free deposits and free access to more than 40,000 ATMs across the US.
Savings Accounts
Meridian offers a few different types of savings accounts, such as the following:
High-Interest Savings Account.

Earn 0.45% on every dollar in your account, which is calculated daily and paid out monthly. Plus, enjoy unlimited free transactions.

Advantage Savings.

Every dollar in your account earns interest with unlimited free deposits, 1 free self-serve and 1 free personal transaction per month, and no transaction fees waived when your account maintains a balance of at least $50,000.

Youth Savings.

Kids aged 17 and under can earn interest on every dollar in their account with unlimited free transactions and no transaction fees.
Credit Cards
Meridian offers a variety of Visa credit cards, both for personal and business purposes, including the following:
Personal Visa Cards
Meridian Visa Infinite Cash Back Card

Meridian Visa Cash Back Card

Meridian Visa Platinum Cash Back Card

Meridian Visa Platinum Travel Rewards Card

Meridian Visa Infinite Travel Rewards Card

Meridian Visa US Dollar Card
Business Visa Cards
Meridian Visa Infinite Business Cash Back Plus Card

Meridian Visa Business Flex Cash Back Plus Card

Meridian Visa Business Cash Back Plus Card
Each card allows you to earn cashback points on everyday purchases like groceries, gas, travel, dining, and office supplies to be redeemed towards travel, account credit, products, services, gift cards, event tickets, and more.
Meridian Credit Union FAQs
What do I need to qualify for a loan with Meridian?
To qualify for a loan with Meridian, you need to be a resident of Ontario. There may be other requirements, such as income and credit profile, based on the loan type.
What interest rate can I get on a mortgage with Meridian credit union?
Rates on Meridian mortgages currently range from 5.09% to 7.09% depending on if it's a fixed-rate or variable-rate mortgage.
How much can I borrow from Meridian?
Many factors influence the maximum amount you can borrow from Meridian, including your income, debt, credit score, and loan term.
Can I get an online loan from Meridian?
Yes, you can apply for a loan from Meridian entirely online.
Final Thoughts
As a credit union, Meridian offers some perks to consumers that big banks may not be able to compete with, including lower rates on loans and mortgages and more personalized products. Given Meridian's expansive range of banking products, consumers will have access to just about everything they need for their financial life.