Loan Scams
As the number of lenders who conduct their business solely online is rising, so too is the number of personal loan fraud cases. With the exception of these scams, online private lenders have changed the financial landscape in a positive way. People who were constantly being turned down by banks and other more traditional lenders can now get approved for the loans they need.
Being approved for a loan from an online private lender could change your life and the lives of your family so we want to make sure that you can get the money you need without worrying about being scammed.
We put together a guide to help you navigate the online loan market and identify a scam from a mile away.
For more information about how Loans Canada is dealing with loans scams, click here.
Can You Spot a Loan Scam?
Equipping yourself with as much information about how a legitimate loan company should work is one of your best defenses against those trying to fraud you out of your hard earned cash. Performing a Google search about online loans available to Canadians will yield you millions of hits, which can be extremely intimidating. Fraudsters and scammers try to take advantage of this; they understand that the online loan world can be overwhelming and that the majority of borrowers feel like they don't have many options because of financial issues they may be dealing with.
Be wary. This is the best piece of advice we can give you: if anything seems off or wrong to you then trust your instincts. Here are a few things you need to be aware of when looking for an online private lender.
Is it Too Good to be True?
The great thing about private online lenders is that they are often more willing to work with people who have lower credit scores or other financial issues. And while this is why private loans are a great financial tool for a lot of people, it's also why loan fraud exists.
You need to ask yourself: "is this deal too good to be true?"
If you're having any seconds thoughts or are doubtful of the legitimacy of the loan being offered to you or the company that's offering it, you absolutely need to trust your instincts. No lender can guarantee you a loan, not even the most accommodating one. No lender can offer absurdly low-interest rates or extremely large loans. If something seems too good to be true, unfortunately, it probably is.
Check for Real World Presence
Double check that the lender you want to work with has an address and an actual office where the loan agents you'll talk to work from. Since online lenders do almost all of their work either over the phone or through emails don't expect a state of the art office and don't panic if you're never asked to meet face to face. There are countless legitimate online loan companies that actually want to work with you and help you get the money you need.
Look for Reviews
If a loan company has worked with a significant number of people there should be at least a few reviews or discussions on their services. Doing a few Google searches won't take you much time and it could be the difference between working with a great private lender and being scammed.
Just make sure you take any reviews you read with a grain of salt. Often people who defaulted on their loans because they mismanaged their money will write bad reviews, even though the lender didn't do anything wrong. But like we said before if your gut feeling tells you something isn't right then definitely believe it.
Never Pay Upfront
One of the most common loans scams and one that should be a huge red flag for you is when a lender asks for one or more payments upfront. This means that they want you to give them payment for a loan that you haven't received yet. Typically what happens is that you'll send them an agreed upon amount (could be as little as $40 or as much as $1,000) and then you'll never hear from them again, never get the loan you needed and never get the upfront payment back.
In case you are ever in a situation where a lender is asking for an upfront payment, here are a few common excuses they might give you for why they need the payment before you even get your loan:
For insurance to cover the loan amount
Because you need to make your first payment to verify all your information and personal details
We need your first payment to pay someone to set up your loan and make sure everything is in order so you can get your loan on time.
The number one thing you need to know is that no legitimate loan company will ask you to make your first loan payment upfront before you receive your loan. Be wary and if the lender you're working with does ask this of you, stop all business with them and look for a new loan company to work with.
For more information about loan insurance scams, click here.
Been Scammed? Here's What to do Next
Unfortunately, every year hundreds if not thousands of people are scammed out of their hard earned money. If this has happened to you, regrettably there isn't that much you can do but as soon as you realize you've been scammed the first thing you need to do it report it. The best way to report a loan scam is by visiting the website of The Canadian Anti- Fraud Centre and by following their directions.
Reporting the scam is so important because it's one of the only things that might help because these scammers work exclusively online it's hard to catch them. Letting the authorities handle your case is your best bet, and it could potentially help others in the future.
Regaining Your Money
The unfortunate truth about losing money to loan fraud is that you'll probably never get your money back. This is why it's extremely important that you know the warning signs and arm yourself with the right knowledge so you can avoid being scammed in the first place.
Getting the Loan You Want
Private lenders are one of the best alternatives to banks and more traditional lender; they are a great option for those who need more personalized help with a shorter timeline. We don't want you to be scared of seeking a loan from an online private lender; we just want you to be diligent and prepared to deal with any fraud that might present itself.
We want you to get the loan you need, so be thorough with your research and wary of anything that seems too good to be true.
Loan Scam Media Reports
Take a look here to see some media reports on loan scams in Canada:
From the CBC
From the Toronto Star
---
★
★
★
★
★
Rating of 5/5 based on 4 votes.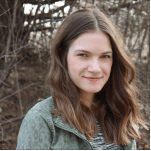 Posted by
Caitlin Wood
in
Loans
Caitlin graduated from Dawson College in 2009 and completed her Art History degree from Concordia University in 2013. She started working as a freelance writer for Loans Canada right after University, eventually working her way up to Chief Content Editor. Her work has led to a large expansion of the company's content department and she manages a staff of talented writers who are passionate about educating Canadian consumers about credit, debt, and all things personal finance. With over five ...
---