Beware of Fake Lenders Posing as "Loans Canada"
It has come to our attention that certain companies, operating under several names, have been posing as a loan referral service. After a consumer has submitted an application with one of these companies, the applicant will have a specific amount of money debited directly from their bank account. The transaction description may contain the term "Loans Canada" or similar. This has caused a lot of confusion as we operate our business using the URL loanscananda.ca. We want to make it abundantly clear that we are not associated with any of these companies at all, directly or by extension.
Please be advised that the following companies have no affiliation with loanscanada.ca and are known scammers:
Atlas Financial
Jacob Stafford (using email loanscanada1991@gmail.com)
George Maxwell
Henry Parks
Mr. Ramon Plesis
Ross Knight
Mark Robinson
Andrew Smith
Kenneth O'Brien
Eric Williams
Raymond Credit
Upper Canada Loans
Private Lenders
Private Lenders Canada
Private Lender Loans
Cash Lender/ Cash Lender Canada
7940696 Canada Inc.
Big Time Maple Leaf Financial
Nobull Financial
Meridian Regional Lending
Loan Fast Canada
10X Financials
EFT Servers [dot] com
A Note on Upfront Fees
We want to make it very clear that we, loanscanada.ca, do not ask our clients for any type of upfront fee, security fee, or insurance fee (read more about loan insurance scams here). This is not only an unethical business practice that greatly affects hard-working Canadians, but it is also a scam and it is illegal. If any loan company asks you to provide them with a specific amount of money before you are able to gain access to your loan, do not give them the money.  If you have already provided them with access to your bank account:
Get in contact with your bank right away.

Authorize a complete stop payment on all future withdrawals from the company in question.
Finally, get in contact with the Canadian Anti-Fraud Centre (CAFC) to report your experience with a fraudulent lender.
Please also be advised that loanscanada.ca or any of our partners will never ask you to directly transfer any amount of money to any account under the guise of loan insurance. We have recently been provided with updated information about scammers who request that consumers directly deposit money into numerous bank accounts at the request of these so-called loan insurance providers. This is a scam. 
Red Flags to Watch Out For
Unfortunately, loan scams are extremely common. For every reputable lender, there is a fraudulent one looking to scam unsuspecting consumers out of their money. One of the best ways to help prevent these scammers from succeeding is to be as informed as possible. Here are some of the most common red flags to look out for:
The promise of guaranteed approval

0% interest rates

Lenders with no contact information

Being pressured into making a decision before you're ready.

The feeling that it's too good to be true

Being asked to transfer money to the lender, before you get your loan, via a prepaid credit card (learn more about prepaid credit card scams) or Western Union transfer.
For more information on how to avoid loan scams, read this article. 
The only way we can stop these deceptive companies is through vigilance. No matter what type of company you're working with, big or small, well established or new, if you have to sign a contract, please always make sure you understand what you are signing.
Again, if you or anyone you know has dealt with this type of fraud, please get in contact with the CAFC right away.
---
★
★
★
★
★
Rating of 5/5 based on 11 votes.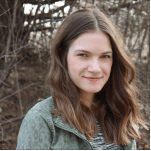 Posted by
Caitlin Wood
in
News
Caitlin graduated from Dawson College in 2009 and completed her Art History degree from Concordia University in 2013. She started working as a freelance writer for Loans Canada right after University, eventually working her way up to Chief Content Editor. Her work has led to a large expansion of the company's content department and she manages a staff of talented writers who are passionate about educating Canadian consumers about credit, debt, and all things personal finance. With over five ...
---