What are the Pros and Cons of Prepaid Credit Cards?
By

Bryan in Credit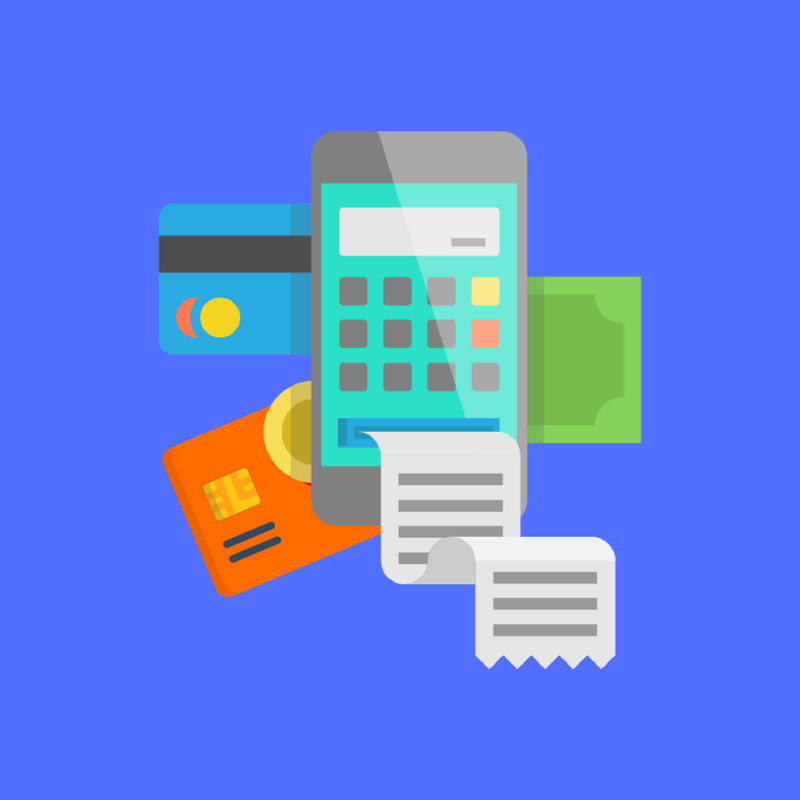 In the world of personal finance, there is seemingly no end to the various products, both credit and money related we can sign up for, then use at our leisure. However, our spending habits can easily get out of control, especially when it comes to credit cards. Being that credit cards are a form of revolving debt, where the credit limit resets every month, it can be tempting to simply pay the minimum monthly fees, all the while building up a hefty balance that we might not be able to afford down the line. Even some rewards cards, which can have a yearly fee over $100, are free to try for the first 12 months following the card's activation. Another gimmick that can land a consumer in debt if they haven't thought the decision through properly.
That's where prepaid credit cards tend to make their appearance, or at least that's just one of the reasons some consumers choose to purchase them over traditional credit cards. In fact, there are several rationalities that make prepaid credit cards both a justifiable and not-so-justifiable choice, and we'll explain some of them in the article below.
What is a Prepaid Credit Card?
Before weighing the benefits and drawbacks of using prepaid credit cards, we must first learn what they are. Unlike a traditional credit card, which will have a monthly credit limit, a prepaid credit card has a total cash limit. Instead of that limit resetting itself at the beginning of every month, a prepaid credit card already has a specific amount of money on it. If you should spend any of that money, the limit will drop in accordance with how much you've spent. The limit that a prepaid card can hold is typically dependant on the policies of the company that issues it, but it can range anywhere from a few hundred dollars, all the way up to $15,000 in some cases.
Prepaid cards are usually purchased through the same companies that deal in normal credit cards, such as MasterCard or Visa, although you can sometimes get them as promotional products through partnering companies and retailers. However, since they don't actually involve credit, they're really only called "credit cards" because they're mostly sold by credit card companies.
For 10 more questions to ask about prepaid credit cards, click here.
How to Use a Prepaid Credit Card
Anyone who wants a prepaid credit card need only purchase one through the credit card company of their choice, which you can do at your bank, on the internet, or over the phone. Where prepaid cards differ from regular credit cards is that they usually require no credit check or application. You simply need to be 18 years of age or older, unless your parents give their bank permission to open you an account, which is common. Parents will often open a prepaid account for their children as a gift, or to introduce them to the idea of using credit, all while keeping their spending under control.
A prepaid card functions much like a gift card that you would purchase from any retailer, but that you can use in multiple types of locations. You pay a small fee for the card itself, then you can fill it up as needed, to whatever limit you would like it set to. Prepaid cards resemble that of a typical chequing account, more than they do an actual credit card. If you decide to put $500 on the card, then buy something that costs $200, you'll have $300 remaining until you decide to fill the card up again. Like a regular credit card, you can pay for things using an electronic terminal at retailers, restaurants, gas stations, or anywhere else prepaid cards are accepted. You can also use it for purchasing things online and over the phone.
Prepaid credits don't affect your credit score. Watch the video above to find out what does.
What is the Difference Between a Prepaid Credit Card and a Regular Credit Card?
Even though prepaid credit cards are mostly sold by companies that are better known for their regular credit cards, the two types of cards are actually different in many ways. While at first glance, prepaid cards might look exactly the same, they way they function is altogether different.
For instance:
With a regular,

unsecured

credit card, you're borrowing money from your bank or other financial institution, who will have a partnership with a certain credit card company. A prepaid card contains your money only.

With your regular credit card, you'll have a balance to pay each month. If you should fail to pay that balance, you'll be charged a penalty. However, there will be a minimum payment that you can make to avoid said penalty. Once you've paid your full balance, your credit limit resets. The only limit a prepaid card has is how much money you've put on it.

Many credit cards, both regular and secured, come with some degree of interest, while prepaid cards do not.

Any activity on your regular credit cards will appear on your credit report and affect your credit score in various ways. Responsible usage (paying your bills on time and in full, not going over your credit limit, etc.) will strengthen your credit, and any irresponsible usage (late/short payments, etc.) will damage it. Prepaid cards have no effect on your overall credit because they are not credit at all.

If your regular credit card gets stolen, it's easier to cancel it, possibly even get some of your money back if the thief has spent it. With prepaid cards, on the other hand, it will be much harder to get your money back, because it's already on the card and taken directly from your bank account.

All credit cards, whether they are secured or not, have an expiry date (usually 1-5 years). When the card expires, a new, free card will arrive by mail. You just need to call the credit card company afterward to reactivate it, which will also probably be free. Many prepaid cards also expire, as is the case with promotional prepaid cards during award programs, however, the funds on them do not. But here, you have to purchase a whole new card, then pay again to have the credit card company transfer the remaining funds to it.
Check out our other article for more information on Consumer Debt.
What is the Difference Between a Prepaid Credit Card and a Secured Credit Card?
Secured credit cards are actually more similar to prepaid cards than regular credit cards are. For instance, both secured credit and prepaid cards are often advertised to those with poor credit. Both types of cards also require you to put money on them upfront. With a prepaid card, you must pay for the card itself, then put money on it before you can use it. Secured credit cards require a deposit before they're activated.
Then again, secured credit cards are also different in certain ways:
Yes, secured cards are called "secured" because they require a security deposit before they're approved. However, that deposit will be put in a separate savings account or a certificate of deposit. So, if the consumer should default on their payments, their deposit is forfeit. If they keep up a streak of responsible credit usage, the credit card company can switch them over to an unsecured credit card, and their security deposit will be refunded. When you pay for a prepaid card, then spend the money you've put on it, your money is gone.

Like a regular credit card, you'll have a specific revolving credit limit that goes up and down as you make charges and pay your bills. You'll also need to keep up with monthly payments, be charged interest, and incur penalty fees if and when you miss payments. None of this applies to prepaid cards.

Responsible and irresponsible use will also have an effect on your overall credit. Prepaid cards, no matter how you use them, do not affect your credit.

Some secured cards, like regular credit cards, have annual fees. Prepaid cards do have fees, but for different reasons (read the sections below for more information).

You'll be offered the same services as a regular credit card, such as balance protection in the event of unemployment, disability, etc. Since a prepaid card already contains your money, there's no need to offer this.
Read this for more information on the differences between prepaid cards and secured cards.
The Advantages of a Prepaid Credit Card
Prepaid credit cards come with many qualities that make them attractive to some consumers. For example:
You do not need to have good credit to purchase a prepaid credit card. If your credit is poor, or you don't qualify for a regular credit card for whatever reason, you should still be able to purchase a prepaid card. There is usually no credit check performed when considering you as a client.

You also don't need to apply for a prepaid card, as you would with a typical credit card.

Prepaid cards can be given out as gifts that anyone can use. Parents commonly give them to their children for this reason.

They have a specific limit that can be refilled at any time. This is a good way of making sure that the cardholder doesn't go overboard on their spending.

You won't have to deal with late penalties, interest charges, or monthly bills.
The Disadvantages of Prepaid Credit Cards
While they have many noteworthy qualities, prepaid credit cards, like any type of financial product, do come with their disadvantages, such as:
Prepaid credit cards usually come with a number of fees specific to the brand of card it happens to be. These fees can include but aren't limited to: a purchase and activation/reactivation fee, an ATM withdrawal fee (in addition to what the machine charges), a replacement fee (if the card is lost or stolen), a reloading fee, etc.

While you can use a regular/secured credit card almost anywhere, many locations do not accept prepaid cards.

Some prepaid cards cannot be used outside the country where they were activated. So, if you bought the card in Canada, you might not be able to use it in the United States. Make sure to check the cardholder agreement for policies like: "Valid in Canada only."

If you spend everything on the card, you won't be able to use it again until you refill it. No revolving credit might mean no money during an emergency.

Lost or stolen cards are hard to redeem. Not only will you have to pay for a new card, the funds already on them might not be salvageable.

You need to keep the card number written down somewhere, just in case. With a regular credit card, the card issuer is able to either give you a new card with the same number, or a new one (if the card was stolen). If you don't have your prepaid card's number, and it gets lost or stolen, anything you have left on it will be gone for good.

Unlike regular/secured credit cards, prepaid cards will not rebuild or affect your credit in any way. Since the card is based on money, rather than credit, the card company will not report any activity to Canada's

credit reporting agencies

(Equifax and TransUnion), so any responsible usage will not improve your credit score.
What Type of Consumer Should Use a Prepaid Credit Card?
As we mentioned earlier, there are a few kinds of consumers that can benefit more from the use of a prepaid credit card than they would a regular or secured credit card. Since they aren't really considered credit cards (just debit-style cards issued by credit card companies) consumers with poor credit are one of the key groups that they're advertised towards. So, if you happen to have a low credit score and are having trouble getting approved for a normal credit card, prepaid cards might be the right choice for you.
Prepaid cards can also be a good gift for a family member or loved one. The receiver can spend the money on whatever they want and any extra fees will be taken out of the card's holdings. Once the card is empty, they can simply have it deactivated, then throw it away, or refill it themselves. They are also common among students, who need to pay for books and other supplies, all while sticking to a set limit.
However, if you're looking to build or improve your credit, a prepaid credit card is not the best choice. In this case, if you already have favorable credit, a regular credit card will benefit you more. If you have poor credit, using a secured credit card until you can have it converted to an unsecured one will likely be the best option.
Always Do Research, then Read the Fine Print!
If you're thinking about buying a prepaid card instead of a typical credit card, just make sure you're being cautious about it and taking all factors into consideration beforehand. Do some research before making any decisions, this will help you make sure that both the card company and the card itself are legitimate.
For some important information on prepaid credit card scams, click here.
If and when you've found a prepaid credit card that you think is a good fit for your financial situation, make sure you know everything about the product that you're about to buy. Tedious as it may be, just like you should with any financial product, carefully read the fine print in the cardholder clause, this way you'll be completely informed about any fees and rules that come with the card. If you're happy with the prepaid card, you can continue to spend wisely until you're ready for the responsibility of a regular credit card.
---