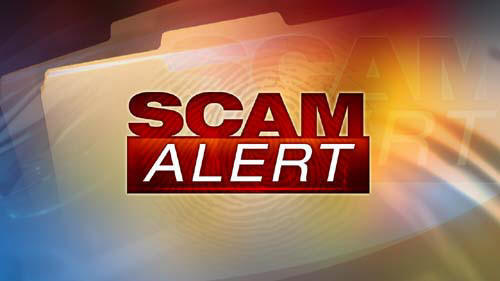 How to Avoid Loan Scams
Don't forget to check out our video on this topic.
We live in desperate financial times, in which families and small businesses are looking for ways to stay afloat, something that unfortunately opens the doors to scammers who can take their victims for thousands of dollars in return for a loan that never comes. While some scams are readily identifiable, some are not, and they can cause havoc to their victim's financial life.
Many payday loan offers work outside the law and promise fast service, but how can you know which ones are real? Fortunately, there are a few good ways to determine whether you are falling for a scam or you are carrying out a legitimate transaction. The best thing to do in most cases is to follow your instinct. If something sounds too good to be true, it probably is, so act cautiously before giving out your personal information.
Watch Out For Red Flags
Beware of emails saying you have been pre-approved for a loan you never requested. In many cases, unsolicited emails can lead to scammers and even identity theft.
Unscrupulous lenders will avoid disclosing their location and contact information, so if it is not readily available, be wary of what they are offering.
While credit checks are not always necessary for payday loans, a lender that only requires your bank account information may not be what you expect, and you can be in danger of being scammed.
If the lender does not have a brick and mortar office and offers to contact you, instead of the other way around, you should probably look for another option.
You should never have to pay money up front in order to receive a loan. If the lender asks for money prior to depositing the promised loan, it is best you cancel any transaction.
Take a look at the spelling and grammar used in the body of the email. Scammers normally have bad writing skills because they are based in other countries.
When you are asked to respond to an email other than the one in the header, you may be looking at a scam. If this is the case, it's best you not respond at all and report the email to your ISP as a phishing attempt.
Do Your Research
Even though you may be under pressing need to get a loan as soon as possible, it is always best to take your time to research potential lenders to avoid becoming a victim. The best way to go about this is to search for the lender's name online, together with the word "scam" or "complaint". Doing this will bring up any problems other people have had with a certain company, and will help you to make a decision.
In many cases no information can be found online about a certain lender. If this is the case, it may not have an established reputation, so a thorough check with the Better Business Bureau and the financial regulators of your state can give you a good idea of who you are dealing with. It is always best to work with established and registered lenders, as they have a reputation to keep and will very likely not try to scam you.
Run a search of the lender's website on WhoIs to determine when it was started and who owns it. In many cases, scammers can use a website for a few weeks and then disappear with their victims' money, so be wary of any new companies and look into them carefully before deciding to accept their offer.
A mapping application, such as Google maps, can be a very valuable ally when you are researching payday lenders. Do a search of the company's address and look at it at the street view level. If it turns out to be a vacant lot, somebody's house or something doesn't feel legitimate, stay as far away from them as you possibly can.
Final Thoughts
One thing that can't be stressed enough is that if it seems too good to be true, it probably is, and you may become the victim of a scam. Always make sure you feel comfortable with the lending institution before you give out your bank account and personal information to them. If you do become the victim of a scam, contact your local Better Business Bureau and police department. Make sure you weigh your options carefully and look for alternative solutions before you get involved in a payday loan, especially because it is the most expensive financial product on the market, and you may end up paying much more than you bargained for.
---
★
★
★
★
★
Rating of 5/5 based on 5 votes.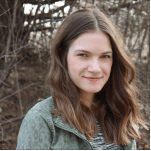 Posted by
Caitlin Wood
in
Loans
Caitlin graduated from Dawson College in 2009 and completed her Art History degree from Concordia University in 2013. She started working as a freelance writer for Loans Canada right after University, eventually working her way up to Chief Content Editor. Her work has led to a large expansion of the company's content department and she manages a staff of talented writers who are passionate about educating Canadian consumers about credit, debt, and all things personal finance. With over five ...
---