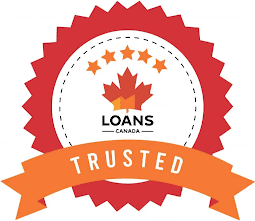 Join
millions

of Canadians who have already trusted Loans Canada Find A Lender
Provider Details
Who is Lendful?
Carrying too much debt can become extremely worrisome and pricey over time. Not to mention, it could do serious damage to your credit score and bank account. So, it may be a good idea to get ahead of that kind of harm by using a personal loan to help consolidate the debt. Luckily, that's where alternative lending websites like Lendful can come in handy.
Lendful is a fintech company that was created in British Columbia in 2015. Today, they have offices located in Vancouver and Toronto, as well as a website where you can apply for personal loans at any time of day from the comfort of home.
What Is A Personal Loan?
When you take out a personal loan, you're borrowing a specific sum of liquid money so you can use it to pay off any number of expenses. You could also use it to consolidate your debt such as overdue student loans, high-interest credit card bills and mortgage payments. Afterward, you'll repay your lender with a series of equal installments over a predetermined period.
What Does A Lendful Personal Loan Entail?
Currently, Lendful offers unsecured personal loans of $5,000 – $35,000, with repayment terms of 6 months – 5 years (6 – 60 months) and interest rates starting at 9.9%. As these loans are unsecured, you won't have to offer collateral to qualify and, if you're approved, your loan should be deposited in your bank account within 24 hours.
Lendful Personal Loan Eligibility Requirements
Lendful is an alternative lender that offers loans to those with less than a perfect score. However, there are a few minimum requirements you'll have to meet to be considered for the loan.
Age & Citizenship –

To qualify for a personal loan from Lendful, you must be at least 19 years old or 18 if you live in Quebec. Applicants must also be permanent Canadian residents.

Credit Score & History –

Additionally, you must have a minimum credit score of 600 (or 650 in Alberta and Quebec), along with a credit history of at least 3 years.

Employment & Income –

You'll also have to meet Lendful's minimum servicing requirements, such as having a steady source of income to cover your payments.

Debts & Liabilities –

Lendful also requires applicants to be free of bankruptcy,

consumer proposal

or other legal judgement in order to be eligible for a personal loan.
Essentially, if you prove that you can cover all your loan payments, interest and fees as agreed, there's a good chance you'll qualify with Lendful. The stronger your overall financial health is, the easier it will be to get a loan with appealing conditions.
All that said, keep in mind that you could get denied for the personal loan if your finances or credit are in extremely bad shape, so it's important to only apply with Lendful when you're totally prepared to handle the consequences that follow.
The Lendful Personal Loan Application Process
Here's how the average application and approval process goes when you apply for an online personal loan from Lendful.ca:
Applying –

You may have to provide copies of certain personal and financial documents, such as government identification (driver's license, passport, etc.) and your most recent bank statements, pay stubs or other proof of income.

Credit Rating –

After your citizenship, age and income are confirmed, Lendful will examine your credit and overall finances to determine how risky you are as a possible borrower. Through technology and online data, they'll calculate your risk and assign you a

credit rating

, which is what your interest rate will be based on.

Offer Evaluation –

Several minutes after your eligibility has been confirmed, you should receive a number of loan offers from Lendful or one of the brokers they work with. This is a no-obligation offer that will not affect your credit score.

Deposit Of Funds –

During the application process, you may also have to provide your banking details, along with a VOID cheque or pre-authorized debit form for payments. Once that is complete, you should receive your loan within 24 hours.
How Much Does It Cost To Borrow From Lendful?
Although there are many benefits to choosing Lendful as your personal lender, it's important to be aware of any costs involved, including but not limited to:
Interest Rate –

An interest rate is the actual rate you pay on the loan while the

Annual Percentage Rate (APR)

refers to the total costs of the loan. It includes the interest rate plus any fees added to the loan such as a loan origination fee or administrative fee. Lendful's rates start at 9.9% and vary based on your financial health, loan size and term length.

Term Length –

Lendful personal loans come with repayment terms of 6 months to 60 months. Like your interest rate, the length of your term varies depending on several factors. Generally, the longer your repayment term is, the smaller your payments will be and the more interest you'll have to pay over time.

Fees –

After you've officially agreed to borrow a loan from Lendful, you may encounter many different service and administrative fees (on a per-payment or one-time basis). These fees could be charged for almost anything, like late payments,

non-sufficient funds (NSF

), document processing and

loan origination

.
Pros And Cons Of Lendful
When you apply for a personal loan from Lendful, you're likely to encounter the same kinds of benefits and drawbacks that you'd find with most alternative lenders:
Pros
Easy Application –

Lendful's services are available online 24/7 and their application process is less strict than most traditional lenders, like banks.

Fast Approvals –

Once you qualify, you should receive word of your approval within minutes and see your loan get deposited within the same business day.

Flexible Loan Amounts, Terms & Rates –

If you have solid finances and credit, it won't be too hard to qualify for an appealing loan with a long term and low rate.

Fair Credit is Accepted –

You can qualify with Lendful if you have a fair credit score. However, don't forget that a higher score leads to better loan conditions.
Cons
High Fees –

While Lendful loans can be cheaper than others, you may encounter a ton of different fees, especially if you pay late or have non-sufficient funds.

High Rates –

Lendful can also charge some pretty high-interest rates. This is particularly true if you have a low income, a poor credit score or a short term.

Negative Impact of Missed Payments –

When you pay late, the payment will

show on your credit report

for several years and cause a decrease in your credit score.

Potential For More Financial Problems –

If you don't pay your loan responsibly, you could simply accumulate more high-interest debt and damage your finances.
Lendful FAQs
What Can I Use My Lendful Loan to Pay For?
You can use Lendful's personal loan to cover any expense you may have including consolidating high-interest debts you may have. Consolidating debt is one of the best ways to use the loan as it will leave you with a single payment plan. This usually makes it easier and more affordable than dealing with multiple debts over numerous months or years.
How Long Does it Take to Get Approved For a Loan From Lendful?
Once you've turned in your completed application, you should receive word of your approval or rejection within a few minutes. If you're approved, your personal loan funds will be deposited directly to your bank account within 24 hours. That said, wait times may vary according to the size of your loan and Lendful's business hours.
What Credit Score Do I Need to Qualify For a Loan From Lendful?
One of the best things about Lendful is that their personal loans have less restrictive approval requirements. For instance, you can qualify for a loan if your credit score is at least 650 in Quebec and Alberta or 600 in the rest of Canada. Unfortunately, if your score is below that mark, you may have to apply with a bad credit lender instead.
How Does Lendful Determine The Interest Rate They Charge?
Lendful utilizes online data, technology and your personal financial information to assess your risk level. The higher you risk, the higher the interest rate you'll be charged.
What are the benefits of using a personal loan to consolidate debt?
The goal of
debt consolidation
is to leave you with one repayment plan and a lower interest rate to deal with, which can be much easier and cheaper than having tons of different debts with multiple lenders. Typically, the faster you pay your debts, the more money, time and stress you'll save and debt consolidation can help implement this positive effect.
Wondering If Lendful Is Right For You?
In conclusion, Lendful personal loans are best reserved for clients who have moderate credit scores and incomes, as well as those who are suffering from a lot of high-interest debt. So, before you choose them as your lender, remember to do lots of research and check out all the other debt management options available in your region.