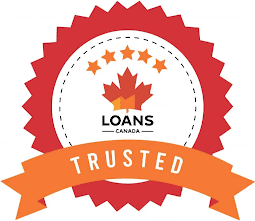 Join
millions

of Canadians who have already trusted Loans Canada Find A Lender
Provider Details
Who is Consumer Capital Canada?
Consumer Capital Canada is a Canadian alternative lender that is committed to helping consumers gain access to fast and affordable loans that fit your unique needs. Whether you're looking to cover the cost of an unexpected expense or need to make a large purchase, Consumer Capital Canada can help by offering personal loans from $500 to $12,500.
Apply using Consumer Capital Canada's fully online application. You can even sign your documents and receive your funds all online and from the comfort of your home.
What are the Eligibility Requirements?
In order to be eligible for a personal loan with Consumer Capital Canada, you, the applicant, must meet the following requirements:
Be a Canadian resident

Be 18 years or older (except QC, NT, YT, NT)

Have a monthly income of at least $1600 gross

Have a primary income (employment income, pension, disability, self-employment, maternity leave, or EI)

Must not be in debt management/counselling, bankruptcy, or consumer proposal
What Documents Do I Need to Apply?
During the application process, you will need to provide the following documentation.
Government-issued photo ID to verify personal identity

Proof of income

Banking information
What Can You Use Your Personal Loan For?
A personal loan can be used for a number of different reasons and can often help in financial emergencies. Though it can be used for almost anything, it is recommended that you use it for essential needs only. For example, a personal loan is well used when you use it to:
Consolidate debt

Pay for medical bills

Pay for an emergency or unexpected expense

Pay for a funeral

Home improvements

Car repairs
Benefits of Applying for a Personal Loan with Consumer Capital Canada
It has a fast and simple application process. Applications can be completed in 5 to 15 minutes.

Everything can be done electronically. Application, verification, and funding can all be done online.

Consumer Capital Canada offers competitive interest rates ranging between 19.99% to 34.99%.
Costs to Consider when Applying for a Personal Loan
When you apply for a personal loan there are 3 main factors you should consider before signing the contract.
Interest rates:

The interest rate is one of the most important factors to consider when taking on a loan, as it dictates how much money you will be paying to borrow. At Consumer Capital Canada, personal loan interest rates range from 19.99% to 34.99%.

Repayment Term:

The longer your repayment term is, the more interest you will pay, but the lower and more affordable your payments will be. Similarly, the shorter your repayment term is, the less interest you will pay, but your monthly payments will be higher. At Consumer Capital Canada, personal loan terms range from 24 months to 60 months.

Fees: Along with the interest, your lender may charge you origination fees, administrative fees and other related fees. These are important to consider as they can add up quickly and affect the cost of your loan.
Consumer Capital Canada FAQs
What is the application process like?
The whole process can be broken down into 3 steps:
Fill out the online application form
Provide supporting documents (i.e. government-issued photo identification, banking information, and proof of income)
Wait for your money to be deposited straight into your bank account (given that you are approved)
How long does the application process take?
Consumer Capital's application form is fast and easy to complete. It can be completed on your computer or your mobile in as little as 5 minutes.
Will I be charged a fee for extra payments?
At Consumer Capital you can pay your loan off at any point in time, risk-free. Extra payments will not be charged a penalty or any additional fees.
Should I consolidate my debt with a personal loan?
Consolidating high-interest debt with a personal loan is a good way to lower your costs and manage your debts. Personal loans often have lower interest rates, which help you save on interest. Moreover, personal loans have a longer repayment period than high-interest debts like credit cards and payday loans, which make payments more affordable.
Why do you need my banking credentials?
Consumer Capital Canada does not need your banking credentials. It only requires you to verify ownership of your bank account through a 128-bit SSL encrypted secure portal or by providing certain banking documents.
How much money can I borrow?
Consumer Capital Canada offers personal loans between $500 to $12,500 dollars. The amount you qualify for depends on how well you meet their requirements.