Can I Get a Loan While Benefiting from O.A.S.?
By

Caitlin in Loans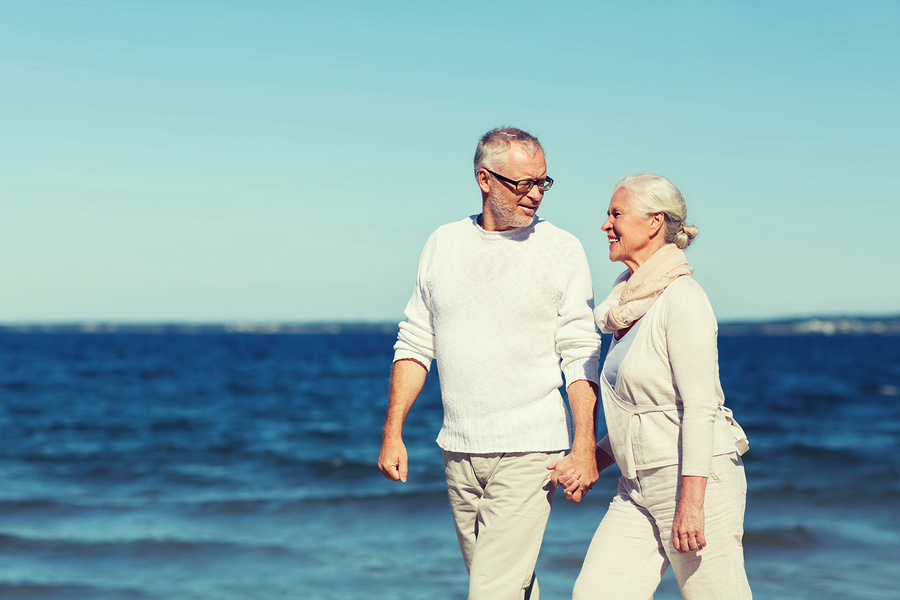 At Loans Canada, we receive a number of calls and e-mails from current and potential consumers concerning their ability to get approved for certain types of loans while receiving various Canadian Government benefits. One inquiry that we've come in contact with recently has to do with the Old Age Security program. In this case, what many potential borrowers would like to know is, "if my monthly O.A.S. Benefit is my only current source of income, will I still be able to apply and be approved for the loan I need?"
Thinking about applying for a loan using your Canada Child Tax Benefit? Read this first.
What is the Old Age Security Program?
The largest pension program that the Government of Canada has to offer, the O.A.S. program supplies a monthly payment to senior citizens who are 65 years of age or older. In fact, an automatic enrollment process was put into effect by Service Canada in 2013. So, the majority of senior citizens will automatically receive a notice of their enrollment in the program one month after their 64th birthday. If you've been mailed a letter notifying you of your eligibility, you must then fill out the application form that comes with the letter, then mail it back to Service Canada. You should then begin receiving your O.A.S. benefit 11 months later. However, due to certain circumstances, some citizens will not be automatically enrolled. So, if you did not receive an enrollment letter within 6 months of your 64th birthday, you must contact Service Canada in order to apply.
Who Qualifies for O.A.S.?
To qualify, senior citizens must be at least 65 years old and be official residents of Canada when they apply. They must also have lived as Canadian residents for at least 10 years following their 18th birthday. If they're currently living outside of the country, but still wish to enroll in the program, they must have resided in Canada for a minimum of 20 years before applying.
Unlike with the Canada Pension Program, a senior citizen's employment history will not be taken into consideration during the application process. Instead, the amount that a benefactor of the OAS program will receive is calculated based on the number of years that person has lived in Canada after they turned 18. Anyone who has been listed as a Canadian resident for at least 40 years after their 18th birthday will become eligible for full benefits. Similar to the Canada Pension Program, anyone who decides to hold off on applying for their OAS benefit will earn an increase by 7.2% for each year they do not apply (for a maximum of 5 years).
For example: If someone has just turned 65 and has been living in Canada for at least 40 years, their monthly OAS benefit will average out at around $549.89 per month. However, if that person decides to wait the full 5 years before applying, their monthly benefit will have increased by 36%. They will then receive $747.85 each month.
For more information about the Old Age Security program and whether you will be eligible, visit the Government of Canada website.
Why Would a Recipient of the O.A.S. Benefit Need a Loan?
While some people continue to work part-time after they've reached the age of retirement, many decide to stop working altogether in order to concentrate on both their physical health and spend more time with their loved ones. Even when a senior citizen has lived in Canada for more than 40 years and is getting the full amount of the OAS pension, that monthly income still might not be enough to cover all their expenses. In many cases, those citizens will also want to leave something for their families at the time of their passing. A loan will then help them deal with their general expenses, such as mortgage payments, car payments, and other living costs while they're saving the rest of their money for their and their family's futures.
Since senior-living care facilities can also be relatively expensive, getting a loan to help deal with general expenses up until the point of a person's induction into that facility, can help finance their future stay there. If they don't wish to spend their later years in a care facility, they might also need a loan to hire an in-home private nurse, or caregiver to help them around the house with any tasks that need doing, like cooking and cleaning. On top of this, home installations for seniors, such as wheelchair ramps and stair lifts can also cost a lot, therefore a loan to hire a contractor would be beneficial. Whatever the expense might be, if the monthly OAS benefits are not enough, a legitimate loan can help a senior citizen deal with those larger expenses in a more manageable fashion.
Choosing the Right Lender
In this day and age, there are many lenders out there other than banks and traditional financial institutions. While most banks will factor in elements like your credit score when considering you for a loan, there are other lenders that will not. Even if the Old Age Security pension is your only source of viable income, as long as your finances are in order and you're able to make your loan payments on time and in full, you should have no problem finding a lender.
However, it is extremely important to research your lender properly before giving them any information. There are countless illegitimate organizations posing as credible lenders who prey upon those in need of loans, younger and senior citizens alike. What many of these scam artists will try to do is sell you fake "loan insurance" that they supposedly need in advance because of the risk they're taking by lending to you. Not only will they scam you out of your time and money, but your personal and banking information will then be compromised, allowing them to steal your identity at their leisure. This why it's also important when doing your research, to look up each lender you're considering in the Better Business Bureau database and check customer reviews before making a decision.
Caution! There are fake lenders posing as Loans Canada! For more information, read this article.
How to Increase Your Chances of Approval
Different lenders come with different standards for approval. What most lenders are looking for are signs that a potential borrower is financially stable enough to afford the monthly loan payments, no matter what age that borrower might be. There are a few things you can do for both yourself and your finances that should increase your chances of getting approved, such as:
Organizing and Updating Your Personal/Financial Documents
Disorganization with both your personal and financial documents, for the majority of legitimate lenders, is a sign of future financial trouble and debt problems. Make sure to update all your information and have the necessary financial documents ready for your chosen lender's inspection. This will not only improve your chances of getting approved but will also make the application process run smoother.
Improving Your Credit Score
While many lenders do not take your credit score into consideration before approving your application, it's never a bad idea to improve your score whenever possible. You can do so by paying off any debts you might have left over from other loans or credit card bills. You should also close any unnecessary credit accounts after paying the debts on them. Having too many different credit accounts open in your name might make your lenders think you have a debt problem and are a future bankruptcy risk.
Calculate, then Lower Your Debt-to-Income Ratio
One way that you yourself can also determine the amount of loan you can realistically afford is by calculating your debt-to-income ratio. First, you'll need to calculate your ratio by adding together the estimated cost of your monthly loan payments with all your other debts. Once this is done, all you have to do is divide that total with your regular monthly income and you'll come up with your debt-to-income ratio. 30-35% is the average ratio for most consumers (it should be lower if possible), if your ratio is higher than that, it's probably better to wait until you can lower it a bit before applying.
Getting a trusted family member or friend to co-sign a loan with you is a good way to improve your chances of getting approved. Just make sure that your co-signer is also financially stable and can support the debt you'll be acquiring.
What if the Old Age Security Pension is My Only Source of Income?
With any loan and any lender, the most important qualification you can have is overall financial stability and a solid record of debt management. Since a typical lender's only motivation is to get back the money they've let you borrow, plus interest, as long as you've been earning, borrowing and spending in wisely in the past, there's no reason you shouldn't be able to find a lender willing to grant you a loan.
So, if you're planning on using your Old Age Security benefit as your only source of income in the future, it's important to start budgeting and saving as soon as possible. If you're reaching the age of retirement and qualify for the OAS pension, chances are you're financially savvy and have already started doing this.
Looking to Apply for a Loan?
---