Can I use my Canada Pension Plan to get a Loan?
By

Caitlin in Loans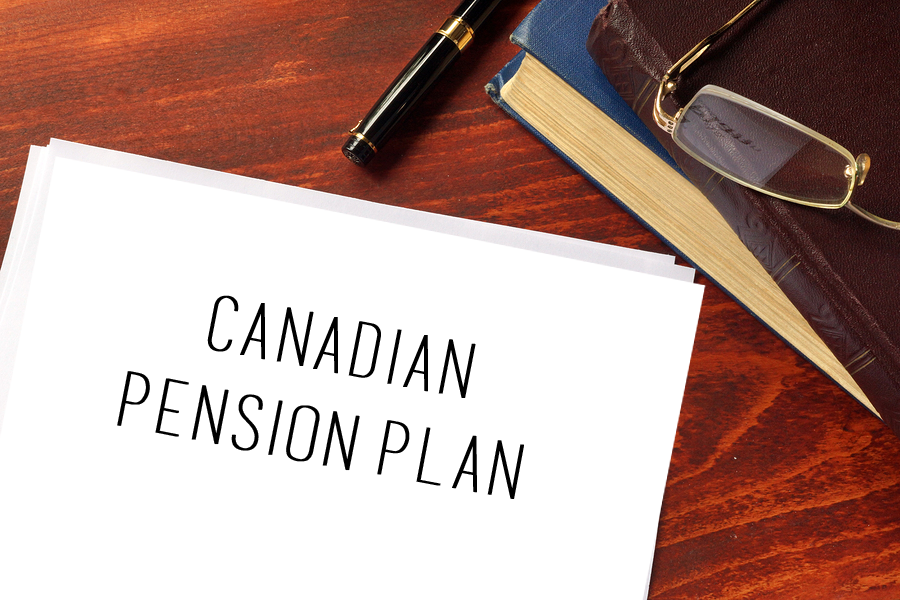 At Loans Canada, we get a lot of inquiries from Canadians looking to apply for loans using various government benefits during the qualification process. When the age of retirement is reached or is approaching fast, the prospect of working less or stopping work altogether can make a lot of potential retirees wonder whether they will need a loan to help cover the cost of their mortgage, car, or even just their general, day-to-day expenses. What they also want to know is: will the benefits they'll receive or are currently receiving from their C.P.P. improve their chances of getting their loan approved?

So, if you're a recent or potential retiree and are considering applying for a loan, below we'll answer the most common questions we receive about loans and CPP.
Click here for our article on loans and the Canada Child Benefit.
What Is the Canada Pension Plan?
The C.P.P. is a system of social insurance payments that allows Canadians of retirement age (60-70) to receive a monthly benefit. The amount of the benefit is based on the income a candidate has made starting from the age of contribution, which in Canada is 18 years old. With the exception of Quebec, where the Quebec Pension Plan applies, anyone who is 18 or over, works in Canada and earns over $3,500 a year will need to contribute to the nationally administered Canada Pension Plan for approximately 40 years.
If the contributor has an employer, half of all necessary contributions will be taken out of their paychecks, while their employer pays the other half. However, if the contributor is self-employed, they will be responsible for paying the full amount of the required contributions themselves. As of 2017, following the reform of the Trudeau Government, the C.P.P. contribution rate for the employer/employee category is 4.95% of a contributor's income. For those who are self-employed, the rate is 9.9%.
Visit the Canada Revenue Agency for a chart of CCP Contributions, Maximums and Exemptions.
Which Canadians Will Qualify for the C.P.P.?
In order to receive the monthly CPP benefit, any potential retiree has to apply for it. Being that the typical age of retirement in Canada is 65, that is when most people will decide to apply for their pension benefits. However, you're actually eligible to apply one month following your 60th birthday (the amount you receive will decrease the earlier you apply). If you decide to apply after the age of 65, the pension amount you are due to receive will increase by an average of 0.7% per month that you do not apply after you turn 65 (8.4% per year). Since you can continue to contribute to the pension plan as long as you're still working, the more years you hold off on applying for it and work in the meantime, the more you'll receive when you do decide to apply. It's necessary to note, however, that the C.P.P. does not take your investments or R.R.S.P (Registered Retirement Savings Plan) into account when calculating the amount of your monthly benefit.
For example, a retiree who decides to wait until they've turned 70 will be eligible for 42% more earnings than someone who applied for the benefit when they turned 65.
For more information about the Canadian Pension Plan, visit the Government of Canada website.
Why Does Someone Typically Need a Loan When They're Receiving the C.P.P.?
There are many different types of loans that come in all amounts. Depending on the size of the loan that a borrower is trying to pay off, it can take years to reach the full amount, especially for larger loans like mortgages and car loans. In fact, a typical mortgage can take upwards of 30 years to pay in full.
So, even when a retiree is receiving the C.P.P. benefit, if they've ceased working entirely or have reduced their hours to part-time, they might still not have enough to cover the full balance of their loan. The age of potential homeowners in Canada seems to be lowering with each passing year. More and more, younger people are looking to afford a house and have their mortgage paid off by the time of their retirement. However, this is not the case for everyone. If a homeowner only purchased their house and started paying a mortgage at the age of 40, which can be common, they could still be dealing with their 30-year amortization period by the time they turn 65. They might wish to retire and apply for their C.P.P. benefit, but would still be paying their mortgage for a further 5 years. In this case, they could indeed require a loan.
While the C.P.P. can actually be shared among spouses or common-law partners, the retiree receiving the benefit might be a widow/widower (if so, they could be eligible for the Survivor's Pension) or they might not have a spouse at all. In this case, they would be forced to handle their expenses alone, so a loan can help them greatly.
How to Secure a Loan While You're Receiving the CPP Benefit
The ability to secure the loan you need will depend on the lender that you're looking to apply with. While benefiting from the Canada Pension Plan itself might not be a qualifying trait, the fact that you're receiving an income can help you get approved. That being said, what any legitimate lender (banks and other traditional financial organizations included) will want to be assured of is your ability to pay off the total amount of the loan that they're lending you.
So, if you're fully or partially retired, earning the C.P.P. benefit and are displaying a solid record of current and future financial stability, your chances of getting a loan are high. Just remember that interest charges will be applied to your monthly loan payments, so make sure you can afford them as well.
When you do apply, your lender will likely be checking things like:
Your

credit report, history, and score

Your

financial history

(record of debt or bankruptcy issues, annual income, etc.)

Your

employment history
These categories will be some of the top factors used to determine your creditworthiness, but it's good to know that other areas of your finances will be up for your lender's inspection. For that reason alone, it's extremely important to ask the lender what documents and financial/personal information you'll need to provide during the application process, then organize and update those documents accordingly.
Choose Your Lender Carefully
Before giving a lender any information, whether it be personal or financial, be warned, there are many scam artists in town who pose as lenders, so make sure you learn about loan insurance scams during the process. What many of these scam artists will do is try to sell you "advance loan insurance," claiming it's a necessary expense for the risk that they're taking by lending to you. This is an illegal practice. Any lender that tries to charge you before your loan is processed and approved is a scam artist. At the very least, they will try to use your financial/personal information to steal your identity and access your bank accounts, so it's very important to verify your lender's credibility in the Better Business Bureau database before you apply.
Click here for our helpful video, How to Identify a Loan Scam.
Increasing Your Chances of Securing the Loan
Depending on your chosen lender and their qualification standards, there are a few different steps you can take that will help you secure the loan you need. Besides having your personal and financial documents ready for inspection, you can also:
Improve Your Credit Score

– While not all lenders will use your credit score as a factor during their qualification process, it's always a good idea to improve it whenever possible. A high credit score will increase your chances of getting approved because it will show the lender a sign of financial responsibility.

Lower Your Debt-to-Income Ratio

– Calculating your debt-to-income ratio is a good way for not only your lender, but yourself as well to determine your level of financial stability. You can calculate your ratio by adding up the average cost of your potential monthly loan payments and all your other debts, then dividing that total by your monthly income. A typical ratio will average out at around 30-35%, so if yours is higher, it's probably best to lower it by paying your other debts first or increasing your regular income before you send in your application.

Get a Trusted Friend or Family Member to Co-Sign

– If your financial stability is not enough to win the approval of your lender, having someone trustworthy co-sign a loan with you will help things along. If you and your co-signer both show a record of financial strength, your creditworthiness will improve greatly.

Pay Your Debts and Reduce the Amount You Have

– One thing that countless borrowers fail to take into account is the amount of subsequent debt that a large loan can put them in. Because of this, you should always pay your other debts (from high-interest credit cards, other loans, etc.) before you apply. If you don't and end up in

loan default

because of it, you could be subject to the actions of a

collection agency

. On top of this, having numerous credit accounts open is a sign of financial irresponsibility to most lenders, even if you've been paying your bills and have a high credit score. So, close all credit accounts that aren't absolutely necessary.
Does Receiving the C.P.P. Qualify Me for a Loan?
As we said earlier, the amount that you're receiving monthly from the Canada Pension Plan benefit will vary depending on your age and income up until the time of your application. Even if your C.P.P. benefit is your only source of income, you should be able to find a legitimate lender who will grant you the loan you need. Before applying, however, it's important to do some proper research and confirm that your lender is a reputable company that is listed in the Better Business Bureau database. After you've chosen the right lender, just make sure that your monthly C.P.P. benefit is enough to cover both the cost of your loan, along with the interest charges that will apply, as well as your other general expenses.
Then, once you've shown a positive financial history, meaning you've had very minimal debt issues in the past, have earned a decent income and savings up until you started receiving the benefit, your chances of approval will improve. In fact, the amount you're getting from the C.P.P. can simply be adding to your savings, replenishing what you need to pay for your monthly loan payments. So, if you're looking to secure a loan, the Canadian Pension Plan will certainly help you get the loan you need, as long as you've been and are continuing to be financially responsible.
Looking to Apply for a Loan?
---