How Much Do Payday Loans Really Cost?
When you're facing a tough time financially, and have no other options available a payday loan can seem like a godsend. However, although they are easy to obtain, they are often difficult to get out from under. You could wind up in a worse financial predicament than you were in before you took out the loan in the first place.
What Is a Payday Loan?
Like any good loan shark, companies that provide payday loans are always available and waiting to lend you money when you need it. Whether you're behind on your rent, need to pay a utility bill, or saw something in a store window that you really liked, these people are all too willing to give you the cash you need now.
You don't even need to have a credit check. If you want a payday loan, you just have to be at least 18, have a job, and have a bank account. If you don't have a job, some lenders will lend to you if you're in receipt of social assistance because it's a guaranteed income. They prey on people in financial despair.
They will usually loan you up to 60% of your next paycheck. However, you have to pay it back on your next payday, usually within two weeks to thirty days, along with interest and administration fees. All you have to do is give them a post dated check or your banking information so they can collect their money when your payday rolls around.
Costs Associated with Payday Loans
The main problem with payday loans is that they come with extremely high interest rates, even higher than those associated with credit cards. Depending on where you live and what company you're dealing with, the interest is typically between $15 and $21 per every $100 borrowed. On top of all that, your fees will be between 15 and 35 percent of the total amount borrowed.
That's quite a bit of money to repay on top of what you borrowed in only two weeks time. Although assigning an APR to one of these loans is somewhat misleading because these are short-term loans, if you were to do so, it would be well over 500%!
Understanding the Real Cost of a Payday Loan
Now that you understand that in the payday loan world, $100 isn't really $100 when it comes time to pay it back, you need to realize that chances are you're never going to borrow $100. You can borrow up to 60% of your next paycheck, and when you're offered more, it's likely that you will take more.
So now you're looking at a loan of around $200 or $300 with the appropriate interest and fees applied. You're happy because you have the money you need. The problem is that when the loan comes due in two weeks to thirty days, you have to pay it back. However, after you pay it back on payday, you will be broke again.
Now that you're broke again, you need to roll it over or take out another loan. So the process repeats itself all over again. If you live in a province where you can't roll your loan over, you can just take out another loan. If you need a payday loan to pay off your original payday loan, you have to get a loan with another lender.
Before you know it you're caught up in a never-ending cycle that becomes almost like an addiction. As fast as you're paying off one loan, you're taking out another. Ultimately, falling prey to the payday loan cycle will create a worse financial burden than the one you were in before you originally took out the loan.
When it all catches up with you and you can no longer pay back the loan or loans, you will get hit with overdraft fees and NSF charges from your bank. Ultimately, the lender could take you to collections, or even court, both of which will negatively impact your credit rating.
Why Installment Loans Are a Cheaper and Better Alternative
Installment loans are a cheaper and more realistic alternative when you need money in a hurry. They allow you to borrow more money, yet they have lower interest rates and lower payments than payday loans. The best part is that you can pay them back over an extended period of time instead of in one lump payment.
These loans are typically paid back on your paydays or monthly for a specified time that usually runs from three months to a year. With smaller payments and an extended time-frame they are a much more affordable option because you will be able to make your payments and still be able to afford all of your other monthly expenses.
Paying back an installment loan each month is a lot easier than paying back a payday loan all at once. As long as you make all of your monthly payments, when the loan term ends, you're done and can walk away from the loan without repeating the cycle. If your financial situation turns around at any point during the loan term, you can pay it off with no penalties.
When you're down on your luck and need money in a hurry, payday loans can seem like the answer to your prayers. But before you accept the money, you should think about the real cost of taking out that loan. More often than not, an installment loan is so much cheaper and a far better alternative that will keep you from falling into a continuous cycle of debt.
Are you looking for a personal installment loan? If so, apply here.
---
★
★
★
★
★
Rating of 5/5 based on 1 vote.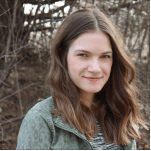 Posted by
Caitlin Wood
in
Loans
Caitlin graduated from Dawson College in 2009 and completed her Art History degree from Concordia University in 2013. She started working as a freelance writer for Loans Canada right after University, eventually working her way up to Chief Content Editor. Her work has led to a large expansion of the company's content department and she manages a staff of talented writers who are passionate about educating Canadian consumers about credit, debt, and all things personal finance. With over five ...
---