Get a Small Installment Loan Instead of a Payday Loan
In our tough economy, it is rough for many families now. You may have emptied your emergency savings account and now are at the painful truth of having no other accessible cash. Having bills pile up may lead you to think that your only option out is to take out a payday loan. However, a small installment loan is the better way of covering your financial debt to help you come back out on top.
The Differences Between a Payday Loan and an Installment Loan
It's important to understand that there is a difference between a payday loan and an installment loan. Do not get the two confused. Yes, they both are loans and must be paid back. However, a payday loan is intended to be a quick way to access a small amount of cash. Payday loans are intended to be a short-term loan and generally should be paid back in full within 30 days. This includes the interest and any other fees. An installment loan allows borrowers to qualify for a larger loan amount and is intended to be paid back over a longer period of time, generally up to a year but often longer than that.
What are the Requirements of a Payday Loan?
A payday loan seems rather simple. You go into a payday loan store, request a loan for the amount you need, and you write them a check. You are to have a regular source of income and they will cash your check or electronically withdraw it on your next payday. Now, let's discuss this check or automatic withdrawal process.
You are taking out a loan that must be paid back with interest. However, you need to realize that payday loans charge annual interest rates of 400 percent and higher. Therefore, when you look at it compounded daily, a $100 payday loan paid back within 15 days is approximately $115. You may think that's not bad, but let's look at the bigger picture.
First, most people are not going to walk into a payday loan store to borrow $100. This is rare. Second, most people are unable to pay their loan in full by the next cycle. In fact, the average payday loan is not paid in full until about 155 days.
The reason this loan turns from a short-term loan into a long-term loan is due to various reasons. One prime reason is the person is not able to afford paying the loan. This loan may have been only a temporary fix. Their debt situation still exists. If the money is not in the account, they are now faced with a bounced check. Not only do they owe the payday loan lender, they now owe their bank excessive overdraft fees. At this point, they have joined the payday loan trap.
You have another situation now where you need to cover your other outstanding bills, your payday loan, and cover your bank's fees. Your only viable option is to take another payday loan. So there you have it. You are taking a payday loan to pay for your first payday loan. So now that that is mapped out for you, let's discuss an installment loan.
What are the Requirements of an Installment Loan?
An installment loan is different and much simpler. You do need to go through an application process for an installment loan; however, you are looking at a much lower interest rate. There are no hidden fees and you know exactly what to expect to pay monthly before taking the loan out. You have an extended amount of time to pay your loan in full. You may qualify for much more financing with personal loans, meaning you have more options to consolidate your debt, pay medical bills, and have a cushion should an emergency arises.
So Which Loan is Better?
As you can see, a payday loan is a quick method of obtaining cash. However, it may not meet your financial needs. If you need to cover rent, utilities, and have extra gas money, you may find yourself taking multiple payday loans to cover the expenses. An installment loan has a lower interest rate, you are able to cover all your expenses, and as long as you have made your payments, your term will end upon the contract end date.
If you are facing a financial emergency, don't get caught in the payday loan trap. Contact Loans Canada so they may help you with an affordable installment loan. Loans Canada has been helping people find financing at a far more reasonable rate.
Click here for another analysis on personal loans vs payday loans or check out our video.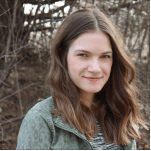 Posted by
Caitlin Wood
in
Loans
Caitlin graduated from Dawson College in 2009 and completed her Art History degree from Concordia University in 2013. She started working as a freelance writer for Loans Canada right after University, eventually working her way up to Chief Content Editor. Her work has led to a large expansion of the company's content department and she manages a staff of talented writers who are passionate about educating Canadian consumers about credit, debt, and all things personal finance. With over five ...
---