No and Low Documentation Personal Loans in Canada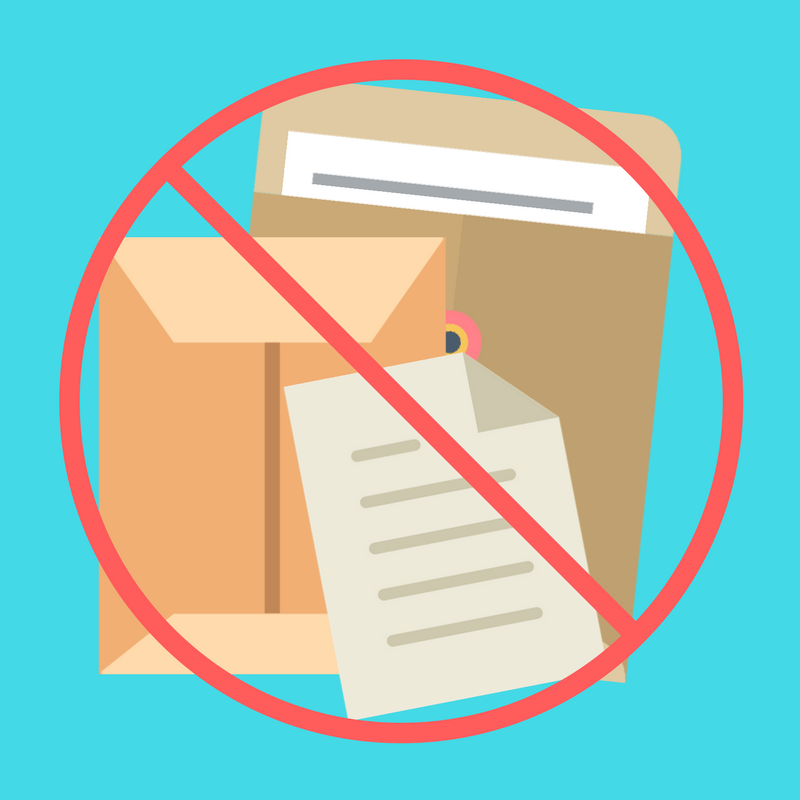 If you're in need of a personal loan and are worried about the requirements that most lenders have, then chances are you've done your research and have come across the term "no doc loans". Basically, this is a loan that does not require the potential borrower to provide any documentation, for example, proof of employment, to get approved for a personal loan.
For anyone who is self-employed, does not receive their income from a typical 9-5 job, or cannot provide proof of assets, wealth, or income, a no documentation personal loan is definitely a welcome option. Unfortunately, here's the main issue with this type of loan, it doesn't exactly exist. We hate to be the bearer of bad news but no legitimate lender can provide any consumer with a loan without at least a few requirements being met. And, often, one of these requirements is proof of some sort of income.
What About No Identification Loans?
In the same vein as no documentation loans, no identification loans are also technically not a real type of loan. No legitimate lender can provide any consumer with a loan without at least some form of identification. Typically, you'll be asked to provide some form of government-issued identification. Lenders with stricter approval guidelines will often also ask for your SIN.
What do I do if I Need a "No Doc" Personal Loan?
So, now that we've burst the "no doc" personal loan bubble, we want to make it very clear that you still have countless options that can help you deal with whatever financial situation you may currently be in. If you were intrigued by the idea of "no doc" personal loans because your credit is less than great or because you don't receive your income from a traditional 9-5 job, then let us introduce you to another term, "low doc". If we're being completely honest, low doc personal loans are probably what people are referring to when they use the term "no doc", unless they are simply lying to you or trying to scam you (more about loan scams later in this article).
What Does "Low Doc" Mean?
Low doc personal loans are loans that don't require an excessive amount of paperwork or documentation in order to be approved. They are also loans that often do not require a potential borrower to submit to a credit check or have a 9-5 job.
Low documentation does not mean that a lender will simply approve anyone that applies for a loan, this is, unfortunately, something that just cannot and does not happen.
Why do Lenders Require Documentation to Approve a Borrower?
Simply put, the requirement to provide a potential lender with specific documentation allows that lender to determine if they want to lend to you. At the very least, most lenders need to know that a potential borrower has the financial ability to repay the loan they've applied for, within the agreed-upon period. What this means is that a potential borrower needs to be receiving some sort of income. This is definitely where some consumers start to worry and look for alternatives lending methods, for example, "no doc" loans.
The word "income", especially when used by lenders, understandably leads borrowers into thinking that they need to have a traditional 9-5 job. As we said above, this is not always the case. There are countless lenders out there who specialize in working with consumers who do not have regular paycheques and who receive their monthly "income" from alternative sources.
Due Diligence and Responsible Lending Practices
What's one of the most important qualities that any lender, regardless of what type of loans they provide, should have? We think most people would say honestly and maybe even fair lending practices. A big part of both of those qualities is making sure that whoever they choose to lend to can, in fact, afford to carry the financial responsibility that comes with being in debt.
All legitimate lenders must perform some type of due diligence, whether that's a credit check or making sure that a borrower receives adequate "income" each month. Once they perform their due diligence, lenders will then make their decision on where or not a potential borrower can handle a loan. Being rejected for a loan that you really need can be disappointing and frustrating, but when a lender has responsible lending practices they always put the borrower first, which can sometimes mean rejecting them if they feel they cannot handle a new loan.
Risk Assessment
Another reason why a lender will require at least some form of documentation to approve a potential borrower is to assess risk. When a lender approves a borrower, they are always taking on a certain amount of risk. The risk that the borrower will stop making their payments and default on the loan (for more information on loan default, click here).
As a lender analyzes an application, they will determine just how much risk they will be taking on should they approve that borrower. If the risk of default is too high, they will, unfortunately, have to reject the borrower.
"No Doc" Personal Loan Alternatives
Remember, searching for a no doc personal loan could very well be a waste of your time, you're better off looking for an alternative lender who specializes in low doc loans for those with specific income requirements.
Short Term Personal Loans
If your "income" comes from any other source besides a 9-5 job, then a short-term personal loan is a great option for you. Typically, these types of loans are provided by online lenders who specialize in working with borrowers who have been rejected by banks and other more traditional financial institutions. If you receive a monthly income from the government (in the form of OAS, ODSP, Canada Child Benefit, or any form of disability) or are self-employed, then getting approved for this type of loan is still a possibility.
Credit Cards
We're including credit cards in this list because they are a relatively easy way to borrow a small amount of money for a short period of time. If you find yourself in an emergency and need to cover the cost of something right away, then charging it to your credit card is always an option. But, keep in mind that credit cards are expensive, irresponsible use of them could lead you down a road paved with debt.
Guarantor Loans
An option that works especially well for those with bad credit, guarantor loans can be useful because they don't typically involve a credit check, at least if you're the primary borrower. Instead, you'll need to find another borrower, one who has good credit and a decent income, to co-sign the application with you. Their finances will then become the deciding factor for your approval and interest rate.
If approved, your guarantor loan would be similar to regular installment or personal loan. You'll make even payments with interest over a specific schedule until your term is finished and your loan is paid in full. Despite your own credit being irrelevant, you should still see a credit score increase with every timely and full payment you make.
Keep in mind, however, that your cosigner is now partially responsible for your payments. If you default for a certain number of payments (lender dependent), the remaining balance of your loan will become your cosigner's responsibility, meaning their finances and credit will also be damaged if they also can't afford the payments. Always consider this before applying for a guarantor loan.
Not sure if a guarantor loan is the right option for you? Check this out.
Friends and Family
If you really need a "no doc" personal loan then asking a friend or family member for a loan is probably your best bet. Obviously, this is not an option that everyone can take advantage of as borrowing money from someone important in your life could lead to a strained relationship. If you do end up choosing this option just make sure that you come to a reasonable arrangement that both of you agree to.
If you have a 9-5 job where you receive a regular income, these options could still work for you, we're simply trying to highlight alternative options for those consumers who are concerned that "no doc" personal loans are their only option.
To learn how to lend to friends and family members, click here.
How to Get Approved for a Low Documentation Loan?
When it comes to getting approved for any type of loan, there is no way you can guarantee that you'll get approved. In fact, any lender that says that they can guarantee your approval is definitely lying to you and more than likely trying to scam you. So, whether you're applying for a large mortgage from a big bank that requires a lot of documentation, or a smaller personal loan from a private lender that requires little documentation, no one can or should guarantee your approval.
Applying, and then hopefully getting approved, for a low documentation loan is similar to applying for any type of loan. You should choose a lender who you are comfortable with, fill out their application, and then make sure you're available to answer any phone calls from them or respond to any emails they might send you.
Why Would Someone Want a Low Documentation Loan?
Low-documentation loans are more common than you might think. While they often get a bad rap and are even sometimes associated with scams or dishonest lenders and even borrowers, low doc loans are simply another financial tool, that if used properly and responsibly, can help any consumer in need. Taking out a loan is a distinctly personal choice and therefore the reasons why someone might want to apply for a low doc loan are no different. With that being said, there are of course several common reasons why a low doc loan might appeal to a consumer.
Bad Credit or No Credit
For anyone with bad credit or no credit, a low doc loan is appealing because it typically means that no credit check will be performed. This means you won't need to worry about getting rejected because your credit score is too low. Furthermore, consumers who have no credit, either because they are new to Canada or because they haven't built any yet, will also find low doc loan appealing.
Check out this infographic to learn about how your credit score is calculated.
Self-Employed or Unemployed
For those who are unemployed, self-employed, or who don't receive their income form a traditional 9-5 job, a low documentation loan is appealing as people who are in these situations either don't have concrete paycheques or have sporadic income, which makes it more difficult to predict what they'll make in a month or a year.
Looking to get approved for a loan without a job, read this.
Concern for Privacy
Applying for a loan from a bank or other more traditional financial institution can be an invasive process, especially for those who aren't comfortable discussing their personal financial situations. Low doc loans can provide you the privacy you want as you'll only need to share minimal information in order to apply.
Fast Approval
Since low doc loans are typically smaller in size and come with shorter terms and few restrictions, a lender can approve a borrower in as little as a few hours (typically you should expect a 24-hour approval period). So, if you need the money asap, a low doc loan could be exactly what you need.
What Type of Lenders Provide Low Doc Loans?
Unfortunately, you won't be able to head to your local bank and request a loan that requires little to no documentation. This type of loan is typically provided by smaller lenders who specialize in working with consumers who have difficulty gaining access to the type of loan and financial products that big banks sell. Most low doc lenders conduct their business online, which means that you'll be able to manage the entire loan application process from the comfort of your own home.
Avoiding Loan Scams
It's important to remember that, when you're looking for a no or low document loan, not all lenders will have your best interest in mind. Because of this, it's very important that you know how to spot a loan scam before you fall victim to it. Here are the most common ways to tell if a lender is trying to scam you:
Loan Insurance or Upfront Fees. It is illegal for any lender to request an upfront payment or to ask you to pay loan insurance before you get your money.
Access to Your Personal Bank Account. Never provide a lender with direct access to your bank account, they will steal your money.
Guaranteed approval. No lender, no matter how good they are, can guarantee you approval.
Strange Payment Request. No legitimate lender will ever ask you to make a loan payment via a premade credit card or gift card.
For up to date information on some of the most common loan scams, please read this article.
Choosing the Right Lender
While it may be next to impossible for you to find a legitimate "no doc" personal loan lender, it isn't impossible to find a great lender who is willing to work with you to get you the funding you need. Always make sure that you are comfortable with a lender before you proceed. A professional, reliable and trustworthy lender can and will make all the difference.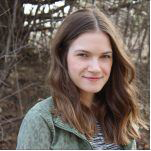 Posted by
Caitlin Wood
in
Loans
Caitlin graduated from Dawson College in 2009 and completed her Art History degree from Concordia University in 2013. She started working as a freelance writer for Loans Canada right after University, eventually working her way up to Chief Content Ed...
---