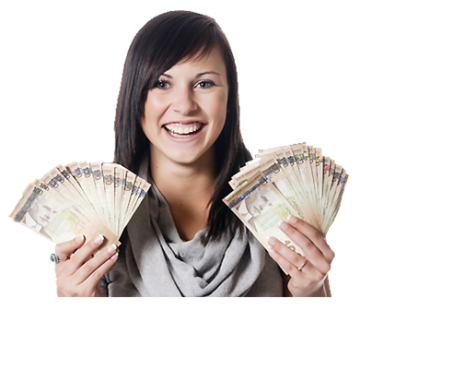 Bad Credit Payday Loans
Bad credit payday loans can be very helpful when you are in a tough situation and need money quickly. In many cases, it can be very hard for someone that has bad credit to find anyone that will lend them money. Fortunately, payday loans are a great option for people that have bad credit to get some quick cash to help them out.
To find out what your credit score is, check out this article.
Most payday loan companies do not run a credit check when they review a loan application. This means that having bad credit will not affect your chances of being approved for a payday loan in most cases. With a payday loan you are limited to how much money you can borrow, however. Most payday loan companies will offer you approximately $100 to $1,500, depending upon many different requirements that you must follow. In many cases, you will have the money in your hand within an hour if you qualify.
Most payday loan companies will require that you have a checking account, and that the bank that you use accepts electronic transactions. This will allow the payday loan company to deposit your funds directly into your checking account. This also allows them to withdraw funds when it is needed.
It is also required for with most payday loan companies that you have either part-time or full-time employment before they will approve you for a payday loan with their company. This ensures the company that you will have the funds to pay the loan back.
When applying for a payday loan, if the financial information that you provided to the company does not quality you for a loan they will ask you to provide more information to them, such as bank records and pay stubs. This will lengthen the application process by a few days.
Payday loan companies will charge a fee for the money that they loan you. This is how they make money from you. These fees will range, depending upon the payday loan company you are working with, and could be between $10 to $35 for every $100 that you borrow from them. It is very important that you understand these fees before you get a bad credit payday loan. If the fees are very high, it is recommended that you look elsewhere for another payday loan company that charge lower fees.
Payday loan companies are one option that you have if you need money quickly and also have bad credit. The fees that these companies charge are typically higher than fees you would pay for a bank loan. If someone has bad credit, however, they really don't have a choice but to get a payday loan if they need money fast, as a bank will not typically loan money to someone who has a low credit score (click here to learn more about the benefits of having a good credit score).