Installment Loans and Lenders
The past decade has been rough on many middle-class families. Globalization has caused many manufacturing positions to move overseas and the service industry has pushed wages lower and lower. In response to the unstable economy, many locations have seen a multitude of payday lenders pop up. These businesses offer a deal that is almost too good to be true. They will give you cash today for a post-dated check or contract to pay on your next payday. These short-term lenders often promise quick and easy transactions with little to no credit checks. You sign a few pages of paperwork and you walk out the door with money in your pocket to buy groceries, pay your utility bills or cover much-needed car repairs. This option allows you to keep the lights on, put food on the table or get to work, but it comes at a very high cost. Many of these lenders charge inordinately high-interest rates, often in the hundreds of percent. A simple $500 loan may cost up to $100 dollars in fees and interest. This has created a small group of borrowers that are stuck in a cyclical borrowing situation. After the initial loan is made, they find after paying the fees and interest they cannot make ends meet again and are forced to get another loan, this cycle continues with interest and fees accumulating until the borrower reaches a point where it is financially impossible for them to get out of debt.
There is a way out for these borrowers and a better option for people who truly need a one-time loan to cover an emergency expense. A small installment loan is available from many lenders in Canada, such as Tribecca, Citifinancial, Loans Canada, and EasyHome. Many major metro areas also have small, private lenders willing to offer installment loans for those in need. Installment loans are named for the installment, or monthly payment, that you make to the lender each month until the loan is paid off. These loans have much lower interest rates than payday loans and help you build credit with a reputable lender. You can choose an unsecured or secured loan, though if you have a poor credit history, an unsecured loan may not be an option for you. Under a secured loan you are required to put up collateral, or personal property, that serves as a guarantee that you will pay the loan as you promised. This is usually a vehicle or home that you own. This makes the loan less risky for the lender and often will encourage them to offer you a lower interest rate. If you do not pay your loan as promised, the lender can make legal advancements to secure the property, however, most people with secured loans pay them on time and the lender has no legal right to take possession of your property unless you default on the loan.
Working with a responsible lender can help you get out of the cycle of payday loans and get you on the path of not living paycheck to paycheck. Building credit with a reputable finance company will help you in the future to secure a home or automobile loan and allow you to get lower interest rates than those who are not already banking customers. Best of all installment loans can give you peace of mind that you have taken control of your financial situation and allow you to sleep at night.
For info on the pros and cons of a personal loan, click here.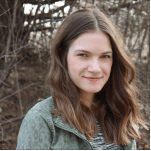 Posted by
Caitlin Wood
in
Loans
Caitlin graduated from Dawson College in 2009 and completed her Art History degree from Concordia University in 2013. She started working as a freelance writer for Loans Canada right after University, eventually working her way up to Chief Content Editor. Her work has led to a large expansion of the company's content department and she manages a staff of talented writers who are passionate about educating Canadian consumers about credit, debt, and all things personal finance. With over five ...
---